Paris Confident of a 'Pro-Business' President After French Election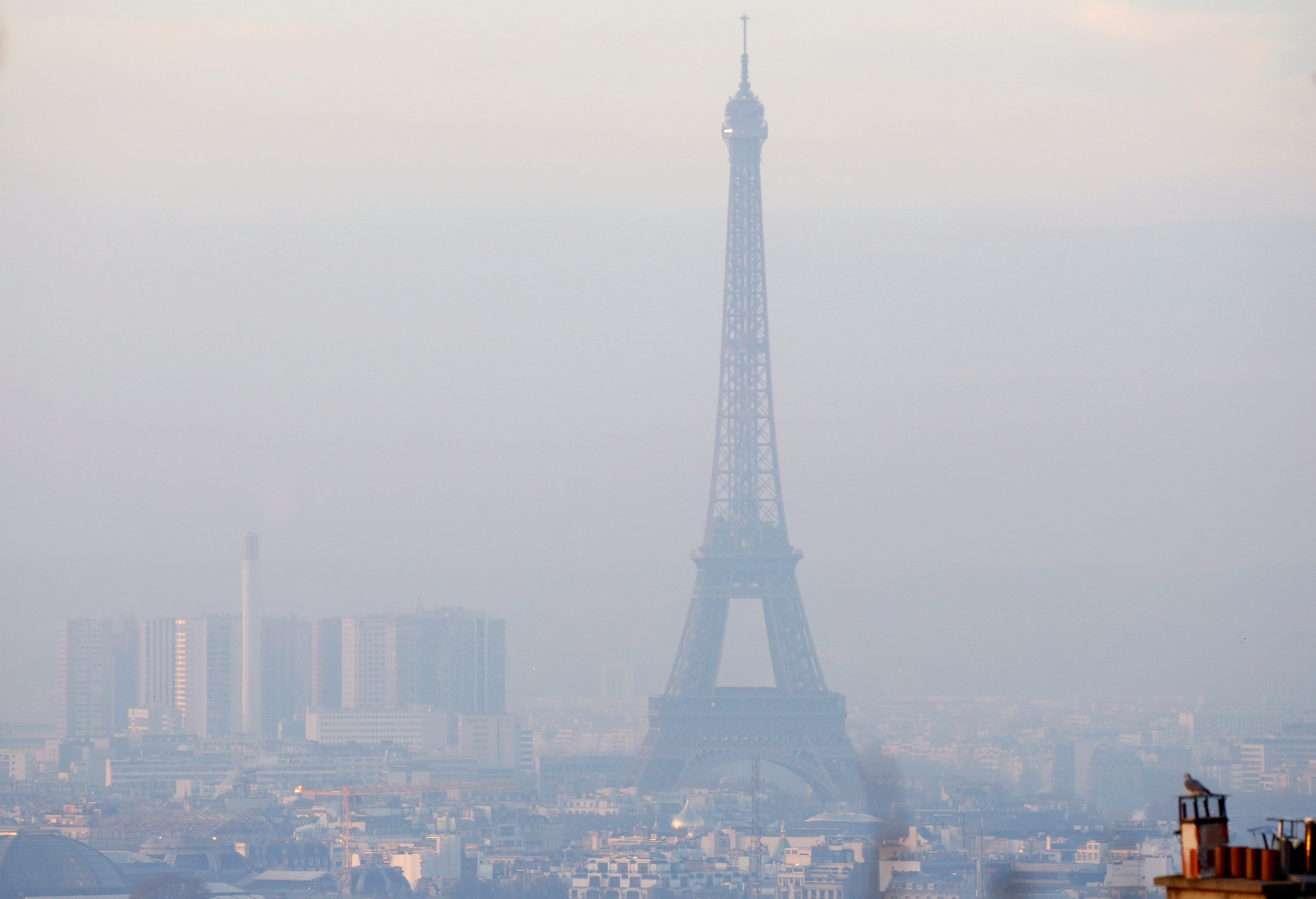 French officials looking to boost Paris's finance sector are "confident" the country's presidential election will deliver a "pro-business" leader, despite fears of rising populism in the country.
Othman Nasrou, vice president for international affairs and tourism in France's Île-de-France region, spoke to Newsweek during a visit to London to meet with finance and leisure businesses on Tuesday.
Asked whether the threat of a Marine Le Pen presidency made it hard to promote the region—which includes the city of Paris—as a business destination, Nasrou said: "what is true is that we are in fact often asked about all that, especially at the time being.
"I can't comment much about the current, ongoing elections. But just two things. First, we have to keep in mind that it's a two-round election, so it's not the same system as other countries… the outcome is not always as the results at the first round.
"And the second point is we are quite confident that we will have, because of that, a pro-business government, be it left or right.
"We have many candidates that are now in really clear, liberal, pro-business speech; that is something new in France," he said.
Nasrou conceded that "not all" the candidates are pro-business but declined to comment specifically on Le Pen or any candidate. It is widely thought that le Pen is likely to win the election's first round, but lose in the second round head-to-head runoff.
Le Pen's popularity has caused market jitters owing to her forthright criticism of the euro currency and protectionist stance on trade.
The Île-de-France region is looking to promote itself as "the first financial center in continental Europe." During his visit, Nasrou met with Susanne Chishti, CEO of financial technology trade body Fintech Circle, Simon Horner, Head of Policy and Innovation from the City of London, and representatives from various banks.
"We believe that London will still be a strong financial center, and we are not here to replace London," Nasrou said but, after Brexit, "some activities in the financial sector might have to step foot in continental Europe, and in that specific case we want them to come to Paris," he said.
While Dublin and Frankfurt are also often named as possible alternative European destinations for finance business, Nasrou said that Paris offers a better package across the board: "we have of course good standards of living, an intense cultural life, we have a great transportation network, we have everything in Paris."
"I'm not sure that many European cities except maybe London can say the same thing… sometimes we say 'when was [the] last time you went on a romantic weekend in Frankfurt?'"
And, he said, following a series of labor market reforms introduced by President François Hollande, France is much more hospitable to business than stereotypes suggest.
The think tank Bruegel has estimated that Brexit could threaten about 30,000 jobs in London's finance sector, with about about 10,000 banking roles and 18,000 to 20,000 professional roles potentially moving to other EU nations.