Paris Hilton Calls Aunt Kyle Richards 'So Unkind' After 'RHOBH' Dustup
Paris Hilton called her aunt, Kyle Richards, "so unkind" for mocking and dismissing her mother, Kathy Hilton, as she touted the tequila line she has invested in.
During the latest episode of The Real Housewives of Beverly Hills, Kathy Hilton was shown excitedly telling her castmates about actor Eva Longoria's Casa Del Sol tequila, of which she is one of a number of investors.
But before the TV personality made any headway in selling the tipple's attributes to her co-stars, her apparently disinterested sister Richards was seen loudly scoffing, prompting a number of the other cast members to burst into laughter.
As Kathy Hilton stood before the group, they appeared to become increasingly restless and spoke among themselves.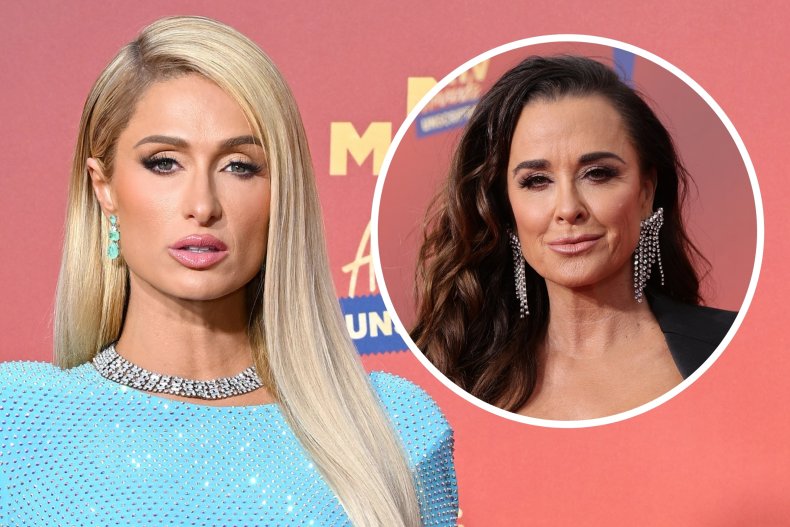 "I know you girls like tequila," an undeterred Kathy Hilton pressed on. "I would like to get everybody's opinion. I thought we do a little bottom's up."
Her suggestion was met with widespread objection, with Erika Jayne saying: "Last time I was on the tequila, I cussed out Garcelle's [Beauvais] son. I don't think it's a good thing for me."
Soon after the episode aired, a clip of the moment was circulated on Twitter, where fans called out Richards for how she treated her sister.
"She was so cute, all excited to show the ladies the tequila... and then Kyle just scoffs at her/ none of them even acted slightly interested. It was so sad to watch," one viewer tweeted.
Responding to the post, Paris Hilton wrote of her mother's treatment, "So unkind," alongside a pleading face emoji.
While the DJ refrained from commenting further, she made her feelings known in a series of tweets that she liked on the matter.
"I can't believe Kathy was laughed at and mocked for introducing a tequila line," read one of the tweets liked by Paris Hilton. "This cast is evil and ugly."
"It's funny how [Lisa] Rinna gets multiple scenes dedicated to her beauty & wine brands, Mauricio [Umansky, Richards' husband] has The Agency featured in every outfit, but Kathy wants to promote her family's tequila and they all dismiss her," another RHOBH viewer tweeted. "They all use the show for promo, so it's rich to think she shouldn't."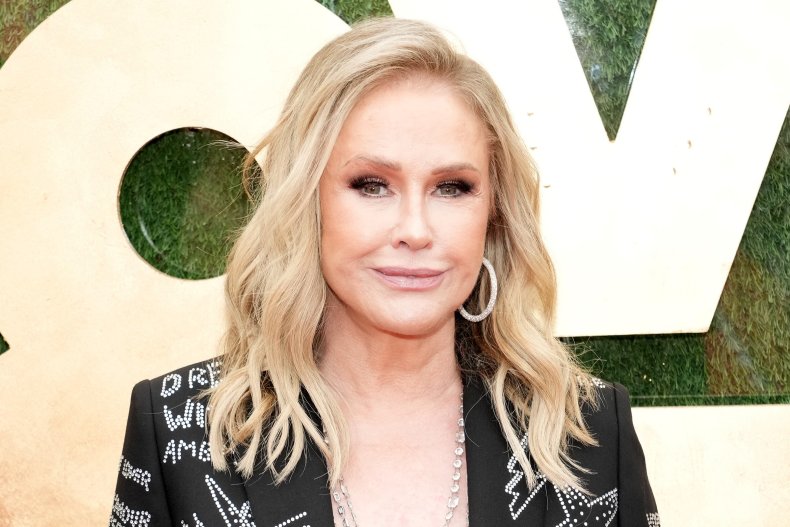 Despite the antics seen on RHOBH, Kathy Hilton told Entertainment Tonight in July that her relationship with Richards was "great."
Addressing rumors of a feud, she said at the time that she had exchanged a few heated words with Richards, with whom she has had a fraught relationship over the years.
"You know, I had said some things out of frustration, that I was feeling personally," she said, admitting to having "said some things that I should not have said" to her sister.
Kathy Hilton said that they have since worked through their issues.
As for speculation that she was also involved in a war of words with her and Richards' mutual friend Rinna, Kathy Hilton explained: "I think that [Lisa] cares a lot about Kyle, and I think that she cares about me, and I think that she just wanted to help out. Hopefully, everybody has good intentions and it works itself out. But I did apologize to Kyle."
The Real Housewives of Beverly Hills airs Wednesdays at 8 p.m. ET on Bravo.