'RHOBH' Star Kathy Hilton Slammed After Mistaking Lizzo For 'Precious'
Kathy Hilton is under fire for confusing Lizzo with Precious actress Gabourey Sidibe during a Watch What Happens Live (WWHL) appearance on Wednesday night.
Queens of Bravo, a Bravo TV fan account, posted a video of the now-viral moment on Twitter, writing: "This literally just happened." It has amassed over 560,000 views and thousands of replies from disgusted commenters, slamming Hilton for the "disrespectful" remark.
Previous Comments
Hilton also received some heat last year after stating in an episode of the Real Housewives of Beverly Hills (RHOBH) that she "didn't see color."
"Michael Jackson and I grew up together and Michael said to me, 'Kathy, I don't see color,' [and] I said, 'Well neither do we,'" Kathy told her fellow castmates.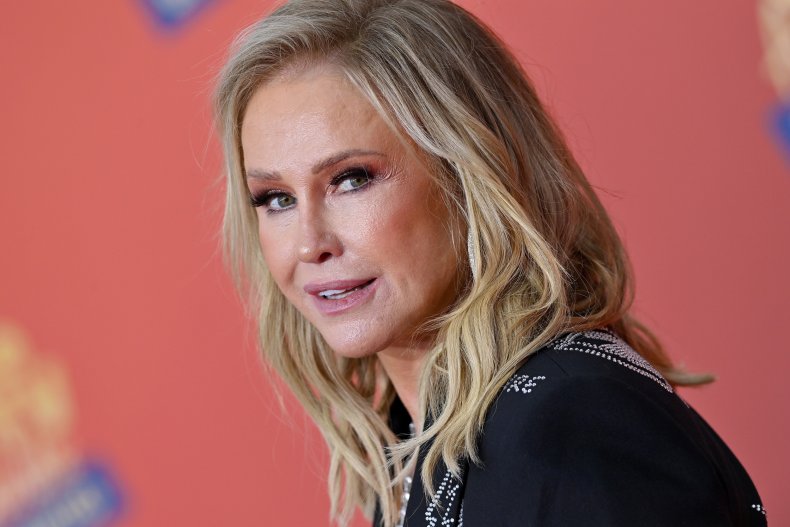 In response, co-star Garcelle Beauvais, a Black woman, said: "I know you can see me as a woman, you can see me as a mother, you can see me as a friend, but if you don't see color then you don't see me."
In an RHOBH after-show interview, Hilton said her conversation with Beauvais gave her "a whole other understanding" when it comes to race.
"I really was very naive," she said.
'Will Kathy Know Them?'
Hilton's most recent gaffe was made on WWHL while playing a game called "Will Kathy Know Them?" in which she was asked to identify various celebrities by name upon seeing their pictures.
When host Andy Cohen presented the RHOBH star with a photo of Lizzo, she said: "I feel like I [know her]...Precious?"
Cohen laughed at the error, and Hilton's reality TV co-star and fellow guest Crystal Kung Minkoff jumped in to help, saying: "She is precious though, Lizzo's precious."
Hilton added: "That's what I call her. Her nickname is Precious, to me."
'Derogatory Label'
Online commenters not only slammed the mistake but also criticized Cohen and his guests for laughing about it.
"When Precious came out, a lot of people used the character's name as a derogatory label to fuel their fatphobia and to bully. So no, I don't think that it's funny that Lizzo, home minding her own business, had to watch herself be called Precious in front of millions on live TV," Kalen Allen tweeted.
"Kathy Hilton referring to Lizzo as 'Precious' has so many racist undertones to it. I get she's ditzy and it's funny at times but this was just rude & disrespectful," Patricia Whistledowne said.
"There's nothing funny about Kathy Hilton calling Lizzo 'Precious.' Absolutely nothing," t'mar wrote.
Fox Force 5 added: "Andy Cohen really laughed at this. WTF. He just had Lizzo on his show too. The f**king disrespect."
Newsweek has reached out to Kathy Hilton's reps for comment.
More 'RHOBH' Headlines
Hilton isn't the first RHOBH season 12 cast member to face online scrutiny this year.
In fact, several cast members came under fire for discussing Minkoff's eating disorder in a recent episode without her being present.
And last month, a video of Erika Jayne being served a $50 million lawsuit after stepping off a plane in Los Angeles went viral on social media.