Parkland Father's Twitter Thread Praises Joe Biden Amid Unwanted Kiss Scandal
A Parkland father whose daughter died in the school shooting shared a moment he had with former Vice President Joe Biden following the accusations of unwanted kissing and touching.
Fred Guttenberg, who lost his daughter Jaime during the shooting at Marjory Stoneman Douglas High School last February, tweeted Monday that the former vice president called him during the week his daughter died and invited him and another parent to meet.
"He had a group waiting to hear him speak. Instead, he met with us for about 45 minutes and he made us feel as if nothing else mattered," Guttenberg wrote. "He spoke to us about getting through loss, he spoke about how we all grieve differently, he spoke to us about mission and purpose."
Guttenberg said the vice president placed a hand on his shoulder and found the moment to be "highly comforting and healing." The founder of Orange Ribbons for Jamie wrote on Twitter that he would never forget the moment they shared and said he was "thankful for having met with him."
"I do not know if VP @JoeBiden will run for President. What I do know is that after meeting with him, I can honestly say that I do consider him to have been one of the most decent and genuine people that I ever met and I am in a better place today because of him," Guttenberg wrote.
Guttenberg told Newsweek on Monday that his tweet does not reflect anyone else's experiences with him, but he just wanted to share what his meeting with Biden after watching the news this morning.
"He was a really good decent man to me and he helped me come to a path that was healing," Guttenberg said. "I am thankful to him."
The father from Parkland, Florida, told Newsweek that he is not using his platform to support Biden and would not comment on the accusations.
"I can tell you that his time with me was some of the most important time I've had during the healing process," said Guttenberg.​
Last week, former Nevada state lawmaker Lucy Flores accused Biden of unwanted kissing and touching in 2014 while he was serving under President Barack Obama.
Former Nevada state lawmaker Lucy Flores earlier this week accused Biden of unwanted kissing and touching while he served as President Barack Obama's vice president in 2014. Flores wrote in an essay for The Cut the former vice president grabbed her shoulders, smelled her hair and kissed on the back of her head during a campaign event where he spoke on her behalf when she was running for lieutenant governor of Nevada.
"I couldn't move and I couldn't say anything. I wanted nothing more than to get Biden away from me. My name was called and I was never happier to get on stage in front of an audience," Flores wrote.
Biden released a statement on Sunday stating that he had offered many expressions of comfort while he was on the campaign trail does not remember a time where he "acted inappropriately."
"If it is suggested I did so, I will listen respectfully. But it was never my intention. I may not recall these moments the same way, and I may be surprised at what I hear," the statement read. "But we have arrived at an important time when women feel they can and should relate their experiences, and men should pay attention. And I will."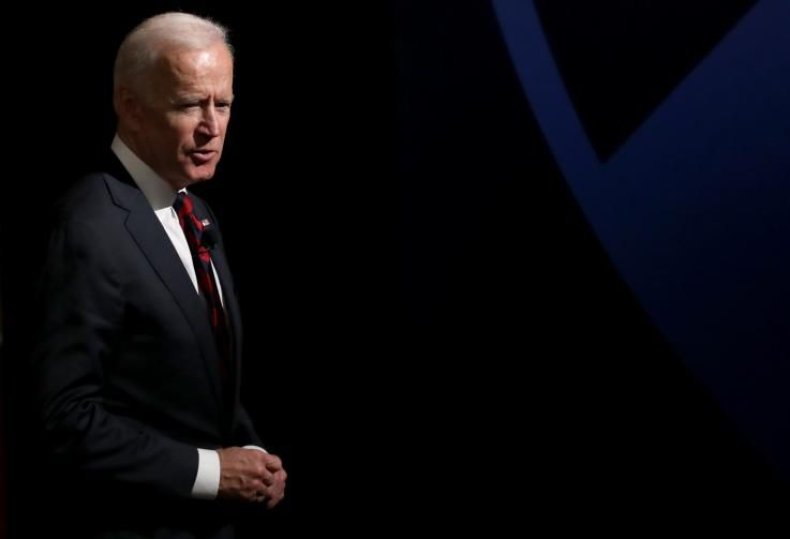 This story has been updated to include a comment from Fred Guttenberg.