'Shame on Legislators': Parkland Father Slams NRA-Backed Kentucky Bill Passed on School Shooting Anniversary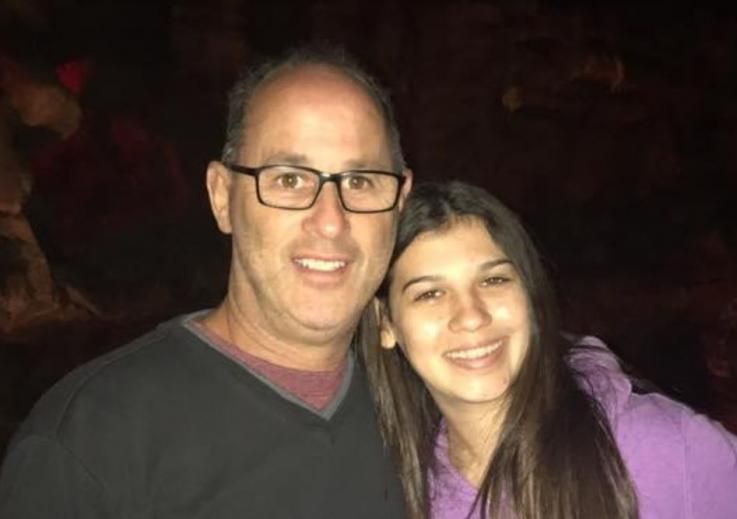 A man whose daughter was killed in the Parkland, Florida, school shooting denounced Kentucky lawmakers on Friday for pushing through an open-carry bill that passed its first major hurdle on the anniversary of his daughter's murder.
Fred Guttenberg, who has become a vocal supporter for gun control legislation following the death of his daughter, Jaime, told Newsweek the bill was a "major setback" and characterized it as a threat to public safety.
"This bill has nothing to do with public safety and is simply going to make it easier to sell more guns," Guttenberg said. "Shame on the legislators who have given up on their responsibility to defend the right to life of Kentucky citizens and to take steps to keep them free of gun violence. I hope the donations they receive from the (National Rifle Association) is worth it."
SB150, which first passed the Republican-controlled Senate on February 14, allows state residents over the age of 21 to carry concealed firearms and other concealed weapons without a license. The legislation passed 60-37 in the House and now lands on the desk of Republican Governor Matt Bevin, who did not immediately return Newsweek's request for comment on whether he would sign it into law. On Friday, he told Gray TV that he would sign the bill.
Currently, those seeking an open-carry permit must first pay $60 in fees and pass a slew of state requirements, including taking a firearms safety course approved by the Department of Criminal Justice Training.
As the bill was working its way through the state legislature, the National Rifle Association urged followers to contact Kentucky lawmakers to express support for the open-carry proposal.
"Self-defense situations are difficult, if not impossible, to anticipate," the NRA said on a page of its website dedicated to SB150. "Accordingly, a law-abiding adult's right to defend himself or herself in such situations should not be conditioned by government-mandated time delays and taxes."
Democratic leaders and the Kentucky State Fraternal Order of Police, an organization that counts more than 10,000 law enforcement officers in its ranks, countered those claims. On Friday, the Fraternal Order released a statement expressing concern over the bill's passage.
"Our concerns over this bill were, in particular, the need for the general public to know what to do if encountering law enforcement while armed," the statement read. "As cops we train meticulously and would encourage citizens to do so as well before handling a firearm, in order to ensure safety."
If Bevin approves the bill, Kentucky will join more than a dozen other states that have passed similar legislation, including Alaska, South Dakota, Missouri and Mississippi.