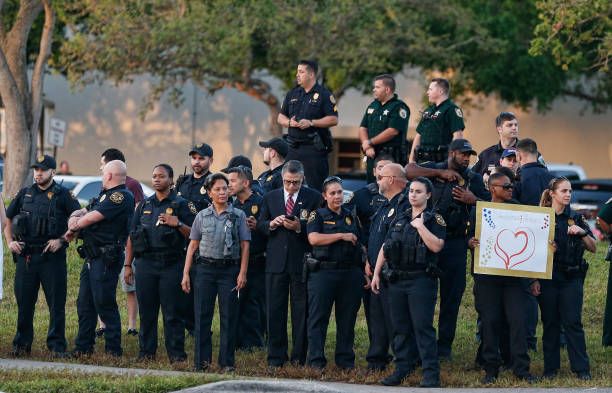 Two SWAT members from a Florida police department who raced inside Marjory Stoneman Douglas High School while a gunman killed 17 people are now being suspended from duty because they responded to the shooting without permission.
Detectives Jeffrey Gilbert and Carl Schlosser, both SWAT officers from the Miramar Police Department, were on duty when they headed to the Parkland, Florida school where 19-year-old Nikolas Cruz started shooting, the Sun-Sentinel reported. The two were not instructed to respond to the shooting, which created a security issue and resulted in their suspension, according to police.
Despite their suspensions, police union officials have supported Gilbert and Schlosser for doing what they thought was right.
"While it may have been a violation of policy to not notify their supervisors that they were going there, their intentions were brave and heroic, I think," Police Benevolent Association President Jeff Marano said.
SWAT member Officer Kevin Gonzalez was also suspended for violating the department's social media code of conduct. The posts allegedly represented the department and city negatively, according to the Sun-Sentinel.
Local law enforcement has been in the spotlight for how they responded to the shooting on February 14. Former deputy Scot Peterson of the Broward County Sheriff's office resigned from his position on February 23 while he was under investigation for not entering the school building while the shooting took place. Broward County Sheriff Scott Israel said Peterson should have gone inside and "kill the killer."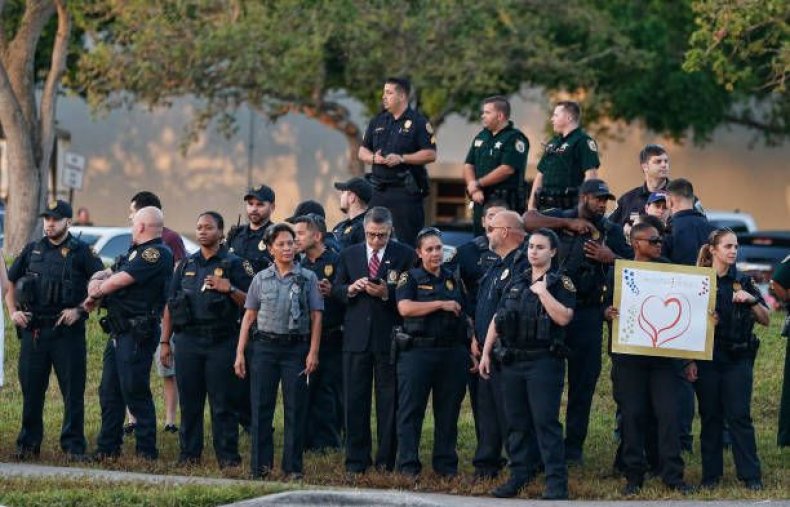 "What I saw was a deputy arrive … take up a position and he never went in," Israel said during a press conference. "There are no words. I mean these families lost their children. We lost coaches."
Israel and the department also came under fire for not responding to 45 calls placed about the Cruz and his family before the attack, according to public documents. The sheriff has said multiple times the office log has only received and responded to 23 calls.