Parkland Shooter Nikolas Cruz Trial Day 4 Key Takeaways
The sentencing trial of Nikolas Cruz, who pleaded guilty in October to 17 counts of first-degree murder in connection with the 2018 massacre at Parkland, Florida's Marjory Stoneman Douglas High School, continued for its fourth day on Thursday.
The day's proceedings were short, with the judge presiding over the case dismissing the courtroom around 11:30 a.m. The judge met with attorneys on both sides to discuss an issue related to deposition questions from witnesses, the Palm Beach Post reported.
Cruz Stopped at Subway & McDonald's
According to the Post, Carlos Rugeles, who worked at Subway on the day of the shooting, testified that Cruz bought an Icee after committing the killings.
In addition, the South Florida Sun Sentinel reported that surveillance videos played in the courtroom on Thursday showed Cruz casually waiting for the drink.
The newspaper added that Cruz allegedly then went to a McDonald's, where he tried to get a ride from John Wilford, the brother of a victim of the shooting.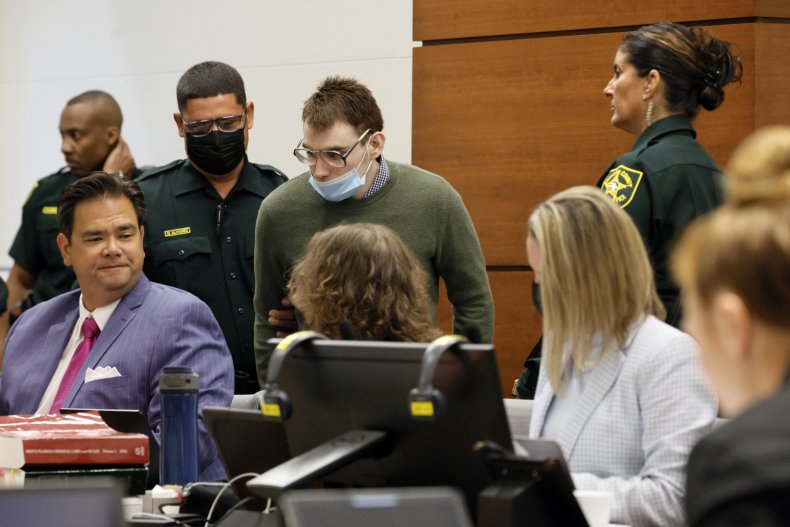 "Nik Cruz came and sat down next to me. I didn't think much of it; I was just panicked," Wilford told the court, according to the Sun Sentinel.
"I saw him sit down. I was telling him this is all chaotic, all the helicopters and squad cars, and said 'What do you think it could be?'" he added.
"He asked me for a ride; he was pretty insistent on it," Wilford continued. "I was just trying to get home. My sister wasn't answering her phone. I had a bad gut feeling."
The Objection
According to the Palm Beach Post, attorneys for Cruz objected to witnesses on Thursday, stating that their client's behavior after the shooting wasn't relevant.
Benjamin Wikander, who was a student at Marjory Stoneman Douglas High School, also testified Thursday and described running to a classroom for safety.
"Everyone kind of ran over to the corner of the classroom," Wikander, who was wounded during the shooting, said according to the Sun Sentinel. "And then, I don't remember exactly how long [afterward], but eventually 10 shots came through the window of our classroom."
Newsweek has reached out to the Broward County State Attorney's office for additional information about the case, but the office said it doesn't comment on pending cases.
Jurors in the trial will decide if Cruz will face the death penalty or a life sentence without the possibility of parole.
On day one of the trial, lead prosecutor Michael Satz described a video Cruz filmed days before the shooting. According to Satz, Cruz said he was "going to be the next school shooter in 2018" and that he "can't wait."