Video of Parkland Trial Judge Blasting 'Unprofessional' Defense Goes Viral
A video capturing the moment the judge blasted Florida school shooter Nikolas Cruz's defense as "unprofessional" after they suddenly rested their case has gone viral.
Cruz, 23, pleaded guilty in October 2021 to murdering 14 students and three staff members at Marjory Stoneman Douglas High School in Parkland, Florida, on February 14, 2018. His trial is only to determine whether he is sentenced to death or life without parole.
Cruz's attorneys had told the judge and prosecutors they would be calling 80 witnesses but rested at the beginning of Wednesday's court session after calling about 25.
Lead attorney Melisa McNeill's sudden announcement prompted Circuit Judge Elizabeth Scherer to decry it as "the most uncalled for, unprofessional way to try a case."
A two-minute clip of the heated exchange was posted on Twitter, where it has amassed more than 280,000 views.
"We're not playing chess," a stunned Scherer said after McNeill's announcement.
She then asked if prosecutors would be ready to begin their rebuttal case.
Lead prosecutor Mike Satz threw his hands up and said "no." "We're waiting for 40 more witnesses," Satz said.
That prompted Scherer to raise her voice at the defense team, accusing them of being inconsiderate to everyone involved, especially to the jurors in the case. The 12 members of the jury and 10 alternates were not present for the exchange but were lining up outside the courtroom.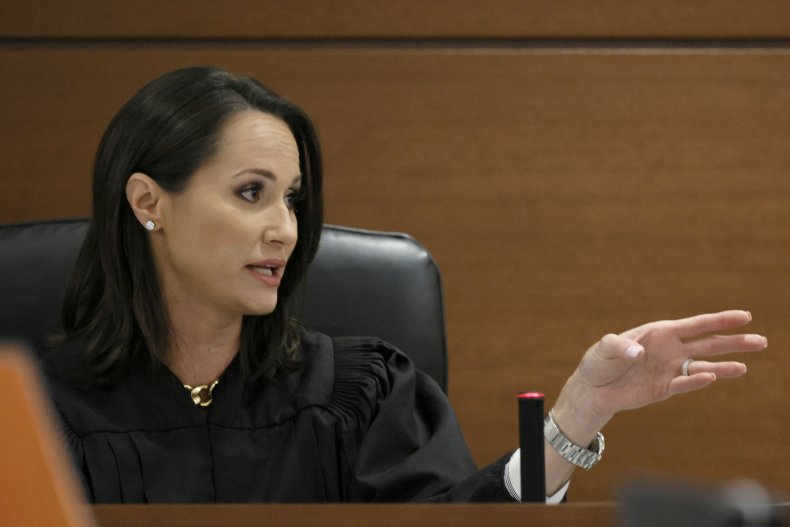 "I just want to say this is the most unprofessional way to try a case," Scherer said.
"You all knew about this, even if you didn't make your decision till this morning. To have 22 people plus all of this staff and every attorney march into court, be waiting as if it is some kind of game... I have never experienced a level of unprofessionalism in my career. It's unbelievable."
McNeill had started to respond when Scherer said: "I don't want to hear it."
"You are insulting me on the record in front of my client and I believe that I should be able to...," she said, before Scherer again told her to stop.
"You've been insulting me the entire trial," Scherer said to McNeill.
"So blatantly taking your headphones off, arguing with me, storming out, coming late intentionally if you don't like my rulings. So, quite frankly, this has been long overdue. So please be seated."
The Associated Press reported that after his attorneys rested, Cruz told Scherer he agreed with the decision. "I think we are good," he said.
When jurors were told of the decision, several of them stared at the defense table, seemingly stunned.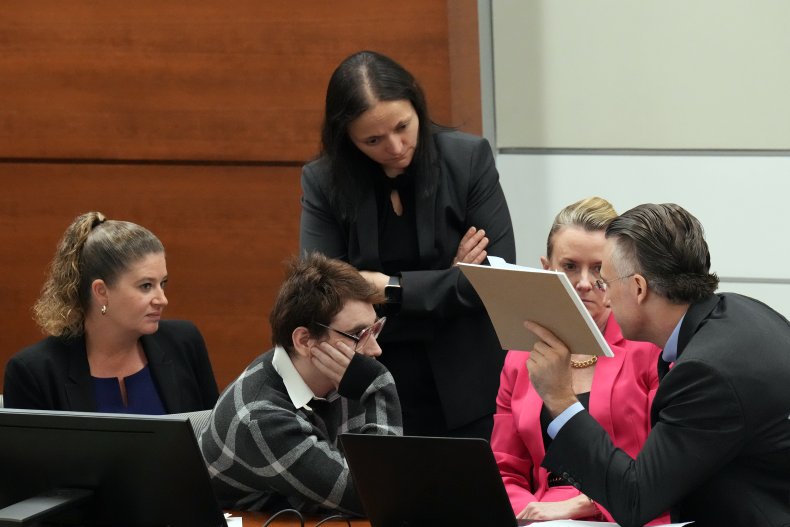 Fred Guttenberg, whose daughter Jaime was among those killed in the shooting, tweeted that he was "in complete shock."
Over 11 days of defense testimony, Cruz's attorneys have tried to show how his brain is "irretrievably broken" because his birth mother abused crack cocaine and alcohol during her pregnancy.
They also tried to show that his adoptive mother, Lynda Cruz, did not adequately deal with his issues after her husband died when Cruz was 5.
They had been expected to call his younger half-brother, Zachary, according to the AP.
Cruz's attorneys also presented no witnesses from the school for students with behavioral problems that Cruz attended and no witnesses to discuss his troubled days at Marjory Stoneman Douglas High.
The trial is now tentatively scheduled to resume on September 27 and conclude the week of October 10.