Parler Nixes 'Firing Squad' Post by Pro-Trump Lawyer Lin Wood After His Twitter Suspension
Parler has nixed posts shared by controversial lawyer Lin Wood—a staunch supporter of President Donald Trump and the QAnon conspiracy theory—after he was permanently banned from Twitter.
"Get the firing squads ready. Pence goes FIRST," Wood posted Thursday morning to Parler, a "free speech" conservative social media network.
On Friday morning, Wood shared a photo of Ashli Babbit, the Californian Air Force veteran who was fatally shot by police as rioters stormed the Capitol on Wednesday, and claimed that she was still "alive."
Both posts have since been removed from the platform.
Parler CEO John Matze confirmed to Mediaite that Wood's "parleys," used by the platform to describe posts similar to "tweets," had been removed for violating the company's community guidelines.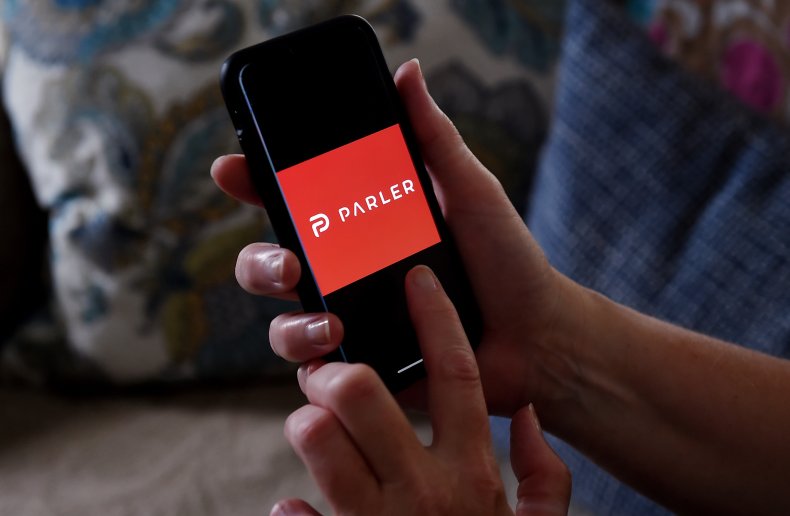 Under Parler's rule 6.1.2, "reported parleys, comments, or messages sent using our service will be deemed a violation of these Guidelines if they contain: an explicit or implicit encouragement to use violence, or to commit a lawless action, such that: (a) the Parleyer intends his or her speech to result in the use of violence or lawless action, and (b) the imminent use of violence or lawless action is the likely result of the parley, comment, or message."
Wood told Mediaite he was "unaware" that Parler had removed his posts.
"If such action occurred, I received no notification of it," he said. "My post about Pence was rhetorical hyperbole conveying my opinion that his actions on the Electoral College vote were treasonous to We The People."
Wood was suspended on Twitter after he claimed that the group that stormed the U.S. Capitol were antifa rather than violent Trump supporters.
"Do not be fooled. Trump supporters are peaceful. It was antifa that created the violence in our cities over the past several months," he wrote.
The false narrative blaming antifa for the mob that assaulted police officers and breached the Capitol has been pushed by several Trump loyalists in the aftermath of January 6, including Fox News host Laura Ingraham, Texas Attorney General Ken Paxton and former Alaska Governor Sarah Palin, as well as GOP Representatives Matt Gaetz and Mo Brooks.
After he was kicked off the microblogging networking service, Wood took to Parler to claim that a "coup" was occurring.
"The time has come Patriots," he wrote. "This is our time. Time to take back our country. Time to fight for our freedom. Pledge your lives, your fortunes, & your sacred honor. There will not be another chance. Speak TRUTH. Be FEARLESS. Almighty God is with you. TODAY IS OUR DAY."
Newsweek reached out to Parler for comment.