Parnas Asks Court for Permission to Give Additional Evidence to Dems After His Lawyer Says There Are More Trump Tapes
Lev Parnas asked a court to allow the handing over of further secret recordings of President Donald Trump to the House Intelligence Committee as the impeachment trial continued in the Senate Tuesday.
Parnas' attorney, Joseph Bondy, said over the weekend that his client has additional recordings of Trump. Parnas, a former business associate of Trump's personal attorney Rudy Giuliani, says he was part of a scheme orchestrated by Trump and Giuliani to dig up dirt on former Vice President Joe Biden and his son Hunter Biden, which would later become a crucial element of the impeachment allegations. He had previously released a recording apparently capturing Trump ordering associates to remove former U.S. Ambassador to Ukraine Marie Yovanovitch.
Letters from Bondy to U.S. District Court Judge Paul Oetken were entered into court records on Tuesday. Oetken previously granted a request for Parnas to hand materials to House Democrats in early January.
"We should be allowed to provide these materials to [House Permanent Select Committee on Intelligence] for use in its investigation, along with any other materials that have been similarly seized, without limitation," wrote Bondy in one of the letters, according to The Hill.
Newsweek reached out to the White House for comment but did not receive a response in time for publication.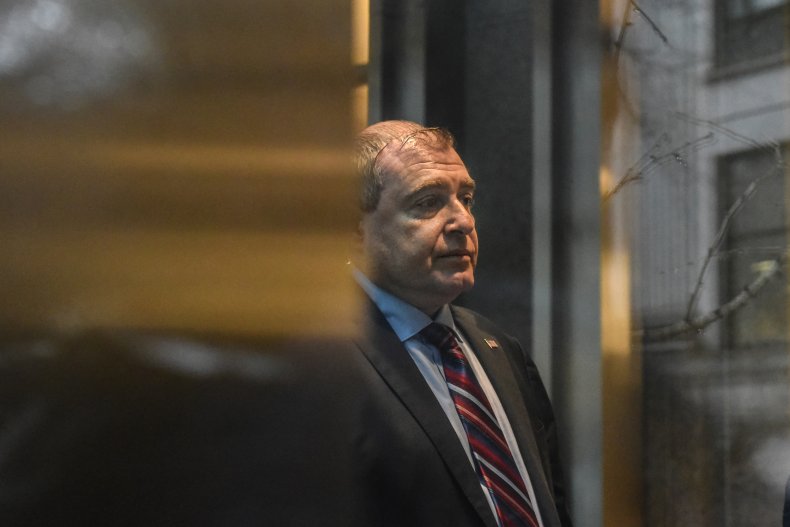 The previously revealed recording was said to have been made in April 2018 and purportedly captures Trump ordering associates to dismiss Yovanovitch, a year before she was actually removed from her position.
"Get rid of her," Trump says in the recording, according to ABC News. "Get her out tomorrow. I don't care. Get her out tomorrow. Take her out. Okay? Do it."
White House communications Director Stephanie Grisham responded to a question about the authenticity of the recording with the following statement to Newsweek: "Every President in our history has had the right to place people who support his agenda and his policies within his Administration."
The recording was said to have been made by Igor Fruman, another Giuliani associate who was indicted along with Parnas in October for alleged campaign finance violations.
Bondy confirmed other similar recordings exist but could not explain why they were recorded. Details of the additional recordings are not yet known, but Bondy said some may be publicly released.
"I don't know why he made the recordings. Some people make recordings, they like to take pictures. I can't ascribe any kind of motive beyond that," Bondy told CNN's Anderson Cooper on Saturday.
Although Parnas has said that he was working for Giuliani on behalf of Trump, the president has denied knowing him. Parnas supported his assertion by releasing several pictures of the two men together, along with the recording that seemingly captures the pair in a conversation.
The Senate impeachment trial continues Wednesday, after opening arguments in defense of Trump concluded Tuesday. It is unclear whether further evidence will be allowed at the trial. A vote on allowing witnesses is expected Friday.