Republicans are planning to strengthen their campaigns against diversity-centered academia in the wake of Tuesday's elections.
"Republicans can and must become the party of parents," Indiana Representative Jim Banks said in a memo after Glenn Youngkin won the Virginia gubernatorial race following his alignment with conservative parent groups during his campaign.
The memo offered recommendations for how the Republican Party can encourage parents to get involved. Among the proposals given in the memo include defunding academic programs involving racial education and emphasizing gifted and advanced programs.
House Minority Leader Kevin McCarthy has also announced support for a Parent's Bill of Rights that has been said to target critical race theory. The term has been used to describe academia aiming to teach students about race throughout American history.
Former Republican Governors Association Executive Director Phil Cox said that "parents are angry at what they view as inappropriate social engineering in schools and an unresponsive bureaucracy."
The Biden administration is expressing concern over the increase in mobilization. White House deputy press secretary Karine Jean-Pierre countered Republican interpretations of critical race theory as targeting and shaming white students.
"Great countries are honest, right?" Jean-Pierre said to reporters. "They have to be honest with themselves about the history, which is good and the bad, and our kids should be proud to be Americans after learning that history."
For more reporting from the Associated Press, see below.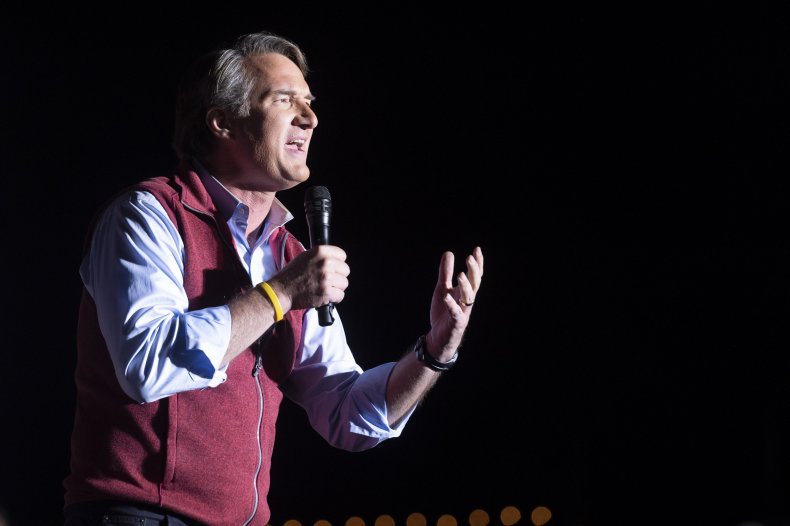 Democrats were wrestling with how to counter that message. Some dismissed it, saying it won't have much appeal beyond the GOP's most conservative base. Others argued the party ignores the power of cultural and racially divisive debates at its peril.
They pointed to Republicans' use of the "defund the police" slogan to hammer Democrats and try to alarm white, suburban voters after the demonstrations against police brutality and racism that began in Minneapolis after the killing of George Floyd. Some Democrats blame the phrase, an idea few in the party actually supported, for contributing to losses in House races last year.
If the party can't find an effective response, it could lose its narrow majorities in both congressional chambers next November.
The debate comes as the racial justice movement that surged in 2020 was reckoning with losses—a defeated ballot question on remaking policing in Minneapolis, and a series of local elections where voters turned away from candidates who were most vocal about battling institutional racism.
"This happened because of a backlash against what happened last year," said Bernice King, the daughter of the late civil rights leader Rev. Dr. Martin Luther King Jr. who runs Atlanta's King Center.
King warned that attempts to roll back social justice advances are "not something that we should sleep on."
"We have to be constantly vigilant, constantly aware," she said, "and collectively apply the necessary pressure where it needs to be applied to ensure that this nation continues to progress."
The coming fight in Congress over the issue was previewed last month, when Attorney General Merrick Garland appeared before two committees to defend a Justice Department directive aimed at protecting school officials who faced threats amid the heated debate over teaching race. Republicans accused Garland of targeting conservative parents.
Democrats plan to combat such efforts by noting that many top Republicans' underlying goal is removing government funding from public schools and giving it to private and religious alternatives. They also see the school culture war squabbles as likely to alienate most voters since the vast majority of the nation's children attend public schools.
"I think Republicans can, will continue to try to divide us and don't have an answer for real questions about education," said Marshall Cohen, the Democratic Governors Association's political director. "Like their plan to cut public school funding and give it to private schools."