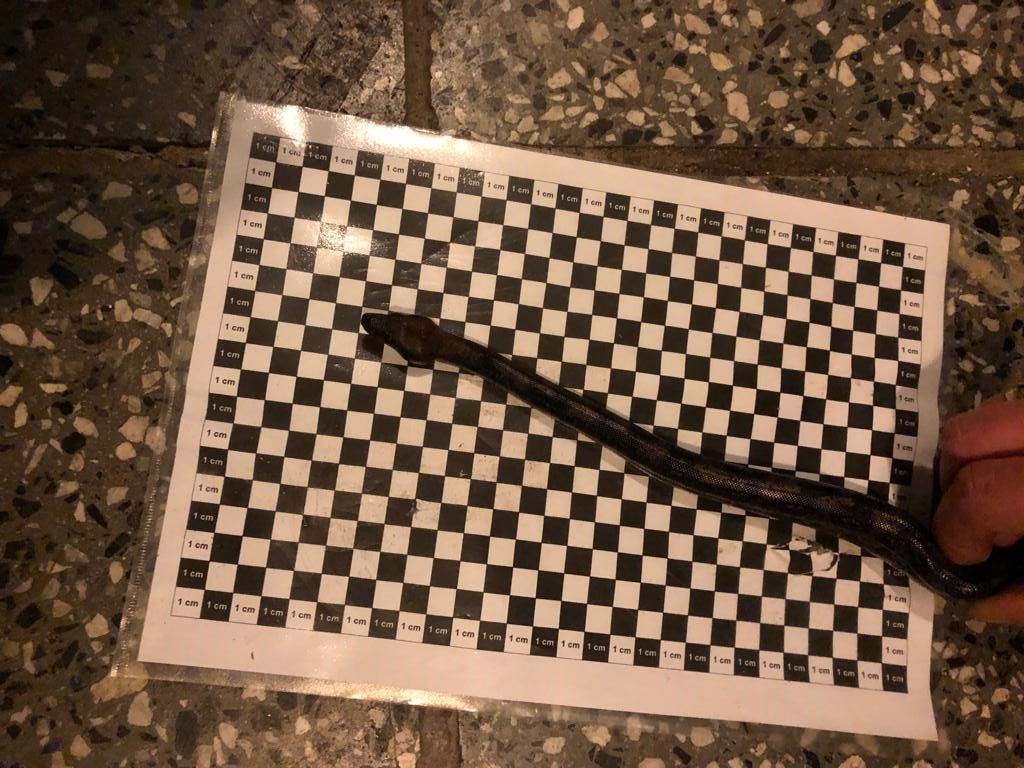 A man in Germany tried to smuggle a snake onto a plane before he was caught by customs officers, who spotted a suspicious bulge in his pants.
The 43-year-old was due to fly to Israel from Berlin-Schonefeld Airport on Christmas Eve when airport staff asked him to reveal what he was hiding.
Read more: Donald Trump Jr. pranked with snake in toilet
In a press release, Potsdam Customs said officers noticed the man had "something in his trousers that didn't belong there."
He then took out a small bag that contained a serpent around 16 inches long. They called it the "most curious find of 2018," The Local reported.
Since the traveler was unable to provide any relevant documents, the 40-centimeter (16-inch) long serpent was confiscated and then taken to the reptile rescue station in Brandenburg. The unnamed man will be fined following legal action.
Snakes are protected under the Washington Convention on the Protection of Cities (CITES). Their import in the European Union is tightly regulated and requires written approval of a species protection authority of an EU member state.
In September 2018, a man managed to fly from Dusseldorf to Moscow with 20 snakes in his hand luggage. The unnamed passenger said he had bought the non-venomous serpents from a German market, which he had to hand over once he landed in Russia. Rules on bringing animals onto planes vary from country to country and also depend on the airline.
Last January, a woman artist known as Ventiko ended up driving across the U.S. after airport staff would not let her board a New York-Los Angeles flight with a peacock she said was an "emotional support animal."
Last week, footage of a mynah bird in the business-class cabin of a Singapore Airlines flight was posted online.
In a statement to Newsweek, the airline said: "It was subsequently caught by cabin crew with the assistance of some of the passengers on board and handed over to authorities in charge of animal quarantine upon the aircraft's arrival in London."