Past 100 Days, Biden Administration is Detaining More Immigrants Every Day | Opinion
The U.S. Immigration and Customs Enforcement (ICE) isn't following its own rules and detained immigrants are paying the price.
I am an immigration lawyer who represents people detained in some of our country's 200 or so ICE jails and detention centers. When the COVID-19 pandemic hit the U.S. 14 months ago, my clients' existence inside detention went from rotten to explicitly dangerous as the virus was extra threatening to people living in congregate settings with poor sanitation. Suddenly it was more obvious than ever why ICE detention is irrational.
Advocates in our field were quick to point out that ICE could easily release everyone in custody to reduce the danger. ICE custody is supposed to be discretionary, used not as punishment but rather as a facially neutral way to ensure immigrants appear for their court hearings. Community-based alternatives to detention, like those provided by hundreds of non-governmental organizations (NGOs) throughout the country, are affordable and readily available solutions to ensure that people show up in court.
Because former President Donald Trump closed the border to asylum seekers, the ICE detention population today is around 15,000, down from record highs of over 50,000 in 2019. Now President Joe Biden is in office and our government is still detaining immigrants, including family units, in ICE lock-up despite the obvious danger in the midst of a pandemic.
Well over 100 days ago, the Biden administration made lofty announcements about restoring humanity to our country's immigration processes. One of the easiest things they could have done to make good on that promise would have been to release the remaining people in detention using proven community-based alternatives to detention. Instead, the Department of Homeland Security (DHS) issued a set of interim priorities that are supposedly meant to guide ICE officers in deciding who should be detained and who should be released.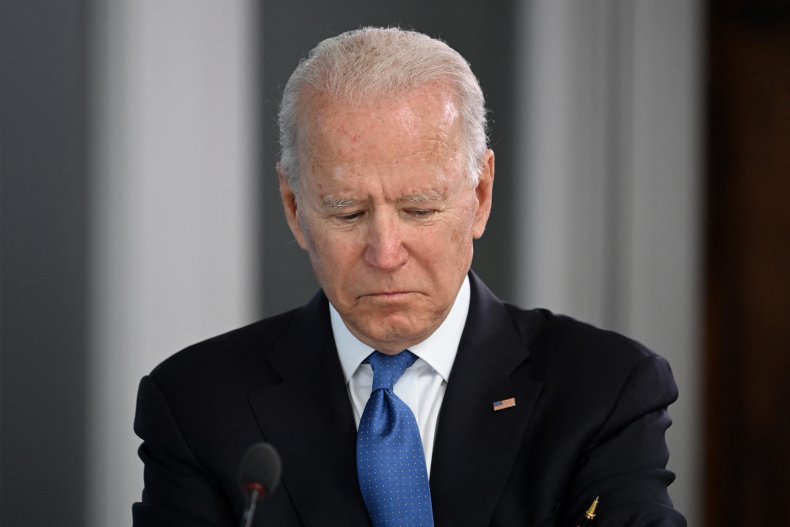 They created three broad categories of people who should remain detained: those that DHS deems to pose a national security threat, a border security threat, or a public safety threat. It is easy to recognize how problematic these categories are. A "border security threat" is defined as anyone who attempts to enter the U.S. after November 1, 2020, a group largely consisting of people seeking asylum completely lawfully. Also, the public safety threat relies on past criminal convictions that immigrants have already faced punishment and rehabilitation for.
The bigger problem with the new enforcement priorities is that ICE offices are not actually implementing them in any coherent way. Under the new rules, release should be a presumption and shouldn't require aggressive advocacy from lawyers and NGOs like the one I work for. Who gets released and when and why seems random and based on where one is detained, their nationality and whether they have a lawyer—not on a set of transparent guidelines and established rights and due process.
Every day I meet a new client who would not be detained if ICE were following its own rules.
The biggest problem of all is that the Biden administration is still approaching immigration policy as an enforcement-centric issue, rather than the humanitarian issue that it is. Immigration enforcement, both decisions regarding detention and our policies around the border, continues to criminalize desperate, innocent people, rip families apart and militarize our response to human needs. Restoring humanity means discarding this framework.
Fairness and dignity are not impossible goals, but we will always fail to reach them when we start from presumption of mass-detention and punitive responses. Biden can start today by proactively reviewing the cases of and releasing every single person in ICE custody under reasonable alternatives to detention and working with Congress to defund our detention structure and divert those resources to solving the unfolding humanitarian crises at our border. We don't need another 100 plus days to figure this out.
Allegra Love is an immigration attorney with the El Paso Immigration Collaborative (EPIC). She defends the rights of immigrants seeking asylum at the U.S. border and detained in West Texas and New Mexico.
The views expressed in this article are the writer's own.