Texas Pastor Darrell Boone has died of COVID-19 one week after shutting down his church to protect parishioners after contracting the virus.
Boone ran the Life Pointe Church in the small city of Hitchcock, located in Galveston County in Southeastern Texas. On August 2, Boone announced on the church's Facebook page that he, his wife Lazetta and "a few" others had contracted the virus. He said the church would be closing "until we have cleared any and all symptoms of COVID-19," while remarking that the church "grew" following an unspecified earlier shutdown.
"Please keep us both in your prayers and that God will grant us a complete and full recovery," wrote Boone. "We don't have time for this trying to win the lost in Hitchcock. Get ready Life Pointe this is exactly what happened the last time and we grew to 40."
On Monday morning, the South Texas District of United Pentecostal Church International announced Boone's death.
"It is with heavy hearts that we announce the passing of a dear friend and fellow minister of the the South Texas District, Pastor Darrell Boone of Life Point Church in Hitchcock Texas," the group wrote on Facebook. "Please keep Sister Boone and the entire family in your prayers. We will bring you the arrangements for Brother Boone once they are made."
South Texas District Prayer Coordinator Deborah Smith posted an update to the same Facebook page on Tuesday, asking followers to pray for the recovery of Lazetta Boone, who is currently hospitalized with the virus.
"Please be in prayer for Sis. Lazetta Boone," wrote Smith. "She is in the hospital with Covid. Please pray for a speedy recovery for her body. Also please keep her lifted up in prayer for comfort and peace for the loss of [her] husband, Pastor Darrell Boone. Let's remember to pray for all the Boone family and members of Life Point Church."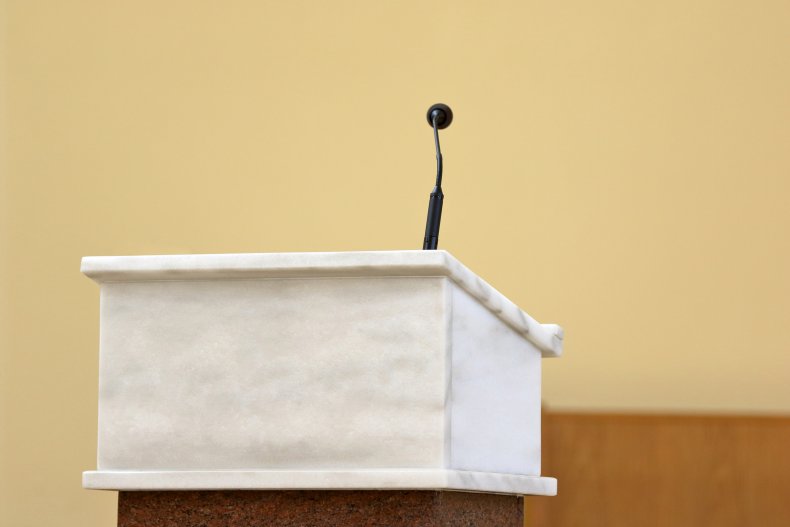 Texas has been one of the hardest-hit states amid this summer's surge of new COVID-19 cases fueled by the highly contagious Delta variant. There were over 13,900 new cases and 84 new deaths reported due to the virus on Tuesday, according to the Texas Department of State Health Services.
In Galveston County, a total of over 40,000 confirmed cases have been reported since the pandemic began, including over 4,500 active cases. A total of 469 confirmed COVID-19 deaths were reported in the county.
The vast majority of recent deaths caused by COVID-19 have been among the unvaccinated. From her hospital bed, Lazetta Boone told KHOU on Tuesday that she and her husband had been considering getting the vaccine but had not been vaccinated when they contracted the virus.
Hitchcock Police Chief Wilmon Smith told the outlet that the vaccination rate in Hitchcock, which has a population of a little less than 7,000, was one of the lowest in Galveston County at around 38 percent.
A growing number of unvaccinated people who have contracted COVID-19 and suffered serious illness, some of whom later died as a result, have publicly expressed regrets at not receiving the vaccine.
Danny Reeves, a pastor from North Texas, urged his parishioners to get vaccinated while admitting that he had been "wrong" to refuse the vaccine after becoming critically ill and being admitted to a hospital's intensive care unit last month.
George Davis, a pastor in Jacksonville, Florida, recently decided to open a church COVID-19 vaccination clinic after six unvaccinated congregants, four of whom were under the age of 35, died from the virus within two weeks. Up to 20 more church members were hospitalized.
Newsweek reached out to Life Pointe Church for comment.