Pastor Who Nearly Died From COVID Regrets Not Getting Vaccinated: 'I Was Wrong'
A pastor from North Texas has spoken of his regret at not getting vaccinated against COVID-19 after he got so sick from the disease and doctors told him he may need a lung transplant.
The experience of Danny Reeves adds to the growing number of stories by Americans who have expressed remorse at not getting the jab and have sometimes ended up seriously ill.
Reeves, who preaches at the First Baptist Church in Corsicana, tested positive in early July after he started feeling body aches and other symptoms.
He then was admitted to Baylor Medical Center in Dallas, where his blood oxygen levels dropped to such a dangerous level that he was admitted to the Intensive Care Unit.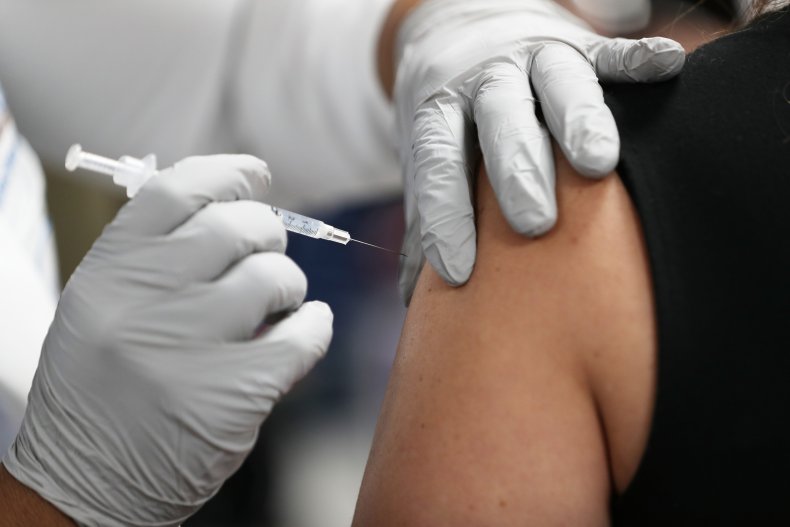 "The doctor came in and said, 'You're going to the ICU'... and said that I needed to have a reality check that I could die," Reeves told Fox 4.
Over two days in the ICU, his condition was touch-and-go and at one point doctors said he might need a lung transplant.
"I cried in here. I had emotional moments in here. I had regret in here," he told the network, "I recognized that I had been a bit cavalier. That almost cost me."
Fortunately, a treatment course, which included remdesivir and steroids saw him make a recovery, which he said was aided by his faith, his church community and his medical team.
"I didn't mean to be cavalier. I didn't mean to be overconfident," he said. "But there's a lot of people just like me that haven't gotten the vaccine."
"I've been taught a lesson, and I'm big enough and humble enough to say I was wrong," added Reeves.
Rochelle Walensky, director of the Centers for Disease Control and Prevention (CDC), has expressed alarm that in areas of low vaccination coverage, cases and hospitalizations are up.
Health officials say that the highly contagious Delta Variant of the disease among unvaccinated people for the recent rise in COVID-19 cases and deaths.
She had warned earlier in July that the outbreak had become a "pandemic of the unvaccinated" as health officials reiterated that those who are fully vaccinated have considerable protection against severe COVID, hospitalization and death.
Last week, Amanda Beinborn, from Jacksonville, Florida, told News4Jax how she regretted that she and her family did not get vaccinated after her family got sick with COVID.
She said her father, Dennis Beinborn, 55, died 16 days after being admitted to the ICU with the disease.
The family of Phil Valentine, a conservative radio host on WWTN-FM in Nashville, Tennessee said he regretted being skeptical about the vaccine after he was hospitalized with the disease.
His brother, Mark Valentine, went on air last Thursday to tell listeners "go get vaccinated...quit worrying about all the conspiracy theories.'"
Infectious diseases expert Dr. Ryan Dare, from the University of Arkansas for Medical Sciences in Little Rock, said he had heard from many patients that they would have had the vaccine if they could do it over again.
"It is heart-wrenching to see unvaccinated individuals come into the hospital with regret," he told NBC.