Pastor Hank Kunneman Who Says Donald Trump Won Election Calls Biden's Presidency 'Test of Faith'
Pro-Trump born again pastor, Hank Kunneman, says God is "testing" Christians' faith with Biden's presidency.
Kunneman, the self-described "prophet," appeared on Flashpoint, a news show for "conservative Christians around the world," Tuesday night, where he claimed that God is using President Joe Biden's time in office as a way to "test" which Christians will continue to trust the prophets who claimed God guaranteed a win for former President Trump in 2020. As Right Wing Watch pointed out in a recent article, it's not the first time Kunneman has made this claim.
Kunneman, who is the senior pastor of Lord of Hosts Church, which he founded in 1997, reminded viewers that after the September 11th terrorist attacks, God told him He would, "raise up a president [from New York City] who will bring this nation back on course and this president will be given two terms."
"God has not changed his mind," Kunneman then said. "President Trump won. The nation is now in a place where we are being tested. God is going to fulfill what he has spoken through the prophets," he continued. "There are some prophets that have backed off, they're not pressing in. And the prophets that will, the believers that continue to press in are the ones are going to be rewarded in this day. ... These that are criticizing the prophets are going to see that they were, in fact, right."
Kunneman seemed to be speaking of a collection of evangelical leaders and "prophets" who at one point fervently claimed God would ensure a Trump win in 2020.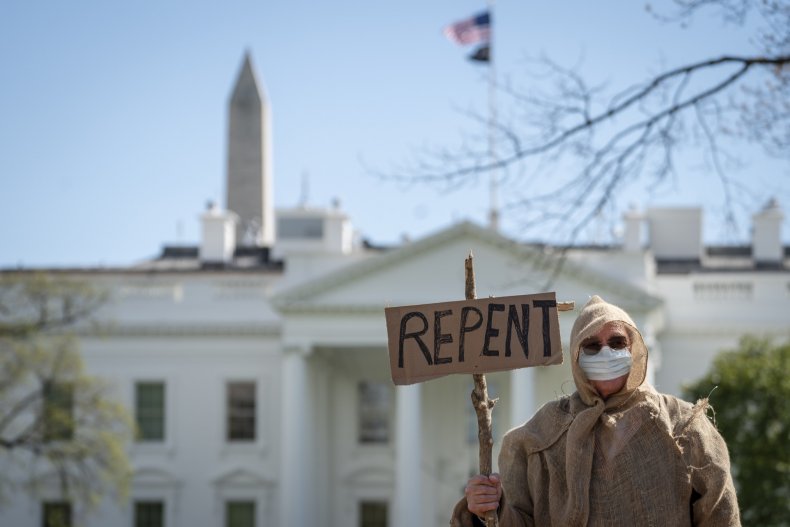 The Lord of Hosts pastor then prophesied the word of "the living God" for the viewers, saying, "Do not think for a moment...that I am not working or that I have been silent. I have allowed Hell to make it appear as though they have won and they are winning. And they have been wringing their hands, they have been celebrating."
"Great fear is even in the very bowels of Hell," he continued, "and those who are cooperating with evil. Why are they afraid? It is because of what I am in the process of doing and what I will do, that I will bring an independence day to this nation. I will deliver it. I will set it free."
Kunneman then said that God told him, "What I do shall take you through the summer months and even into the fall. And throughout this year, that what I have promised and what I have declared 2021—W-O-N—shall be the fulfillment of your battles, and there shall be spoils of this battle that shall be given unto this nation." And God says, 'I am not done with President Trump.'"
While Kunneman did not specifically name any prophets who have "backed off," Newsweek has reported on several prophets that do appear to be "pressing in," such as Robin Bullock and Greg Locke, who both claim that Donald Trump was the true winner of the 2020 presidency.
Newsweek reached out to Kunneman for comment.