A Christian pastor named Robin Bullock has told his congregation that it's a sin to refer to Joe Biden as "president."
A video of Bullock's sermon, reposted by Right Wing Watch, shows the pastor telling his congregants that they should pray for Biden.
"You can pray for a man named Joe Biden. You should. No, no, don't get off in hate. You should pray. Okay?" he began. "You can pray for the office of the president. But you cannot pray for President Joe Biden, because you might as well pray for the Easter Bunny, because he don't exist."
"And there's no anointing," he said of Biden's office. "And if you celebrate it or congratulate him, you've entered into his sin."
Bullock is a self-described "prophet" who wrongly predicted that former President Donald Trump would win the 2020 presidential election. Bullock co-founded Youth Force Ministries Church International and hosts the weekly "prophetic" YouTube program The Eleventh Hour.
Bullock has refused to accept that Biden won.
"Joe Biden is not the legitimate president," Bullock said in an April 20 YouTube livestream for The Eleventh Hour. "He is a jackal sitting in the White House seat." Bullock has called Biden "dangerous to America."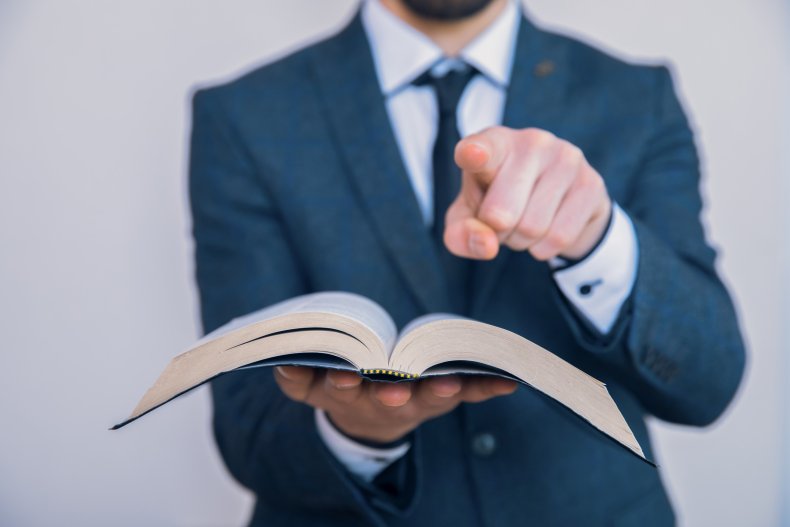 Bullock has referred to Trump as the "rightful president." He said that prophets like himself can "call back" Trump into the presidency. He added that if Trump wanted to walk back into the Oval Office, "God will supernaturally move things out of the way."
Bullock has also implored Biden to "stand up in front of the American people and admit what happened" by declaring "it was a fraud" and that Biden "didn't win legitimately."
The pastor said that Biden is trying to "stop the prophecy" of the Trump presidency. Biden will suffer under the "terrible burden" of "hiding the truth," Bullock claimed, and will be driven mad by it.
Near the end of March, when Biden tripped several times while walking up the staircase to the Air Force One airplane, Bullock claimed it was a symbol that Biden's presidency was "finished." In that sermon, he compared Biden to assassinated Roman emperor Julius Caesar, who Bullock called a "tyrant."
In an early April sermon, Bullock claimed that all gay people are actually evangelical believers who have been taken over by spirits. In November 2020, he blamed the coronavirus and the ongoing COVID-19 pandemic on people that supported Hillary Clinton's 2016 presidential campaign.
Newsweek contacted Bullock for comment.