Pastor Spent COVID-19 Relief Loan on Mercedes-Benz S-Class: Prosecutor
A Georgia pastor is the latest in a line of individuals to admit to COVID-related funding fraud.
The U.S. Attorney's Office for the Southern District of Georgia announced Friday that Mack Devon Knight, 45, of Kingsland, Georgia, pleaded guilty to two counts of wire fraud after receiving $149,900 in fraudulent government funding from the Small Business Administration (SBA).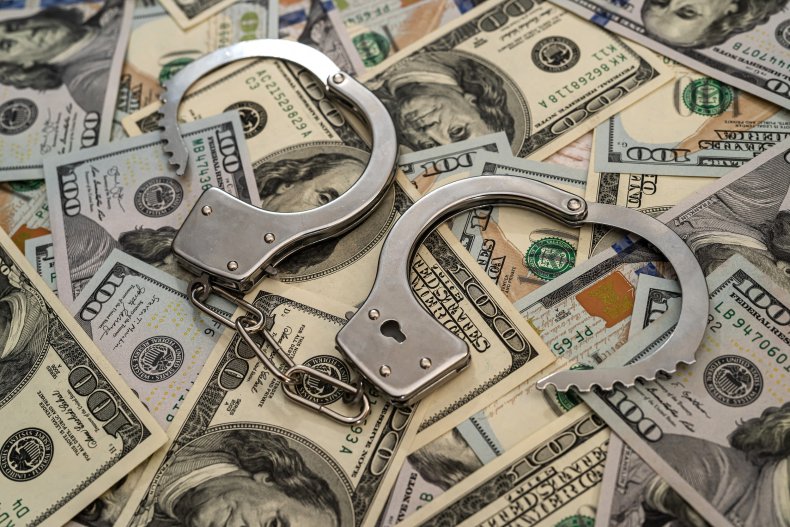 Knight faces a potential prison sentence of up to 20 years, in addition to substantial financial penalties and restitution. Any completed prison sentence could result in up to three years of supervised release. There is no parole in the federal system.
The CARES Act was signed into law by former President Donald Trump on March 27, 2020.
"Congress provided emergency taxpayer funding through the Coronavirus Aid, Relief and Security (CARES) Act to help financially struggling small businesses during the pandemic," U.S. Attorney for the Southern District of Georgia David Estes said in a statement. "I have made fraud related to these funds a priority, and Mack Knight's prosecution should once again make it clear that this office and our law enforcement partners will not tolerate those who would try to personally profit from this program by inventing businesses and submitting fake documents."
Court documents and testimony from February and March 2021 revealed that Knight, who according to the government made himself out to be a pastor, mortician, restaurateur and tax preparer, reportedly applied for Economic Injury Disaster Loans (EIDLs) from the SBA on behalf of multiple Camden County, Georgia, businesses.
The EIDL applications revealed that Knight lied about multiple businesses which he claimed "had up to hundreds of thousands of dollars of gross revenue prior to the COVID-19 pandemic." Knight's guilty plea was an admittance not only that the EIDL applications were fraudulent, but that documents he sent to the SBA—including a fake tax document and an altered bank record—were also fabricated.
A large portion of the money that Knight received from the SBA was reportedly used to purchase a Mercedes-Benz S-Class sedan—which, due to his plea agreement, will be forfeited to the United States.
In December Roy Dotson, the Secret Service's national pandemic fraud recovery coordinator said that about $100 billion of approximately $3.4 trillion in COVID-19 relief funds were stolen. Data from the Labor Department, the Small Business Administration and Secret Service cases showed that approximately 3 percent of stolen funding was related to fraudulent unemployment claims.
The number of individuals involved in illegal COVID relief schemes continues weekly, according to SBA reports.
One from January of this year involved a former Baltimore prosecutor who was indicted by a federal grand jury on perjury charges and false mortgage applications related to two vacation homes in Florida.
Last year a Texas man was sentenced to 110 months in prison after laundering over $1.6 million in COVID-19 relief funds, including for the purchase of a Ford F-150 truck, a Rolex Watch and a Lamborghini Urus.
A new COVID-19 Fraud Strike Force was announced on March 17 by Vanessa R. Waldref, U.S. Attorney for the Eastern District of Washington, to combat fraud resulting from the pandemic. The announcement included the first criminal charges filed in connection with the Strike Force.
Waldref and the U.S. Attorney's Office started working with federal law enforcement agencies, including the SBA, Office of Inspector General, FBI Secret Service and Internal Revenue Service, etc., in February of this year.
"COVID-19 relief programs, which were essential to lifting our economy and supporting our families, quickly ran out of money due to the number of people and businesses that requested funding," Waldref said. "It is not fair that some deserving small businesses could not obtain funding to keep their businesses in operation during the COVID-19 pandemic when others abused the programs. The Strike Force is one way to ensure that limited resources are provided to deserving local businesses that provide vital services for our communities."