Patrick Mahomes' Brother Told to 'Get a Job' After Super Bowl Celebrations
It has been quite a fortnight for the Mahomes family, but patience seems to be wearing thin with one member in particular.
After Patrick Mahomes helped guide the Kansas City Chiefs to a spectacular 38-35 win over the Philadelphia Eagles in the Super Bowl, it has been one big party for the family, with Patrick's brother Jackson looking to get his fair share of the limelight.
The 22-year-old younger brother of the Super Bowl MVP has been in the thick of the celebrations that followed the win, finding himself on camera during Mahomes' postgame interview and then on the stage for the jubilant victory parade in Kansas City.
It hasn't gone down well with some, who have hit out at Jackson for celebrating like he was part of the team who won the Super Bowl. His dancing on stage next to his brother has been branded "embarrassing" by many on social media.
After a joyous time, Jackson took to Instagram to pay thanks for those who helped make it a memorable couple of weeks, as well as sharing love for his mom in the process.
He posted a picture of him with Randi Mahomes and captioned it: "Had the best week for Super Bowl. Was so awesome getting to spend the whole week with @randimahomes by my side. love you mom always!!"
This was like a red rag to a bull for many, who tore into the younger Mahomes brother in the comments.
One person hit out at Jackson, telling him: "Do something with your life."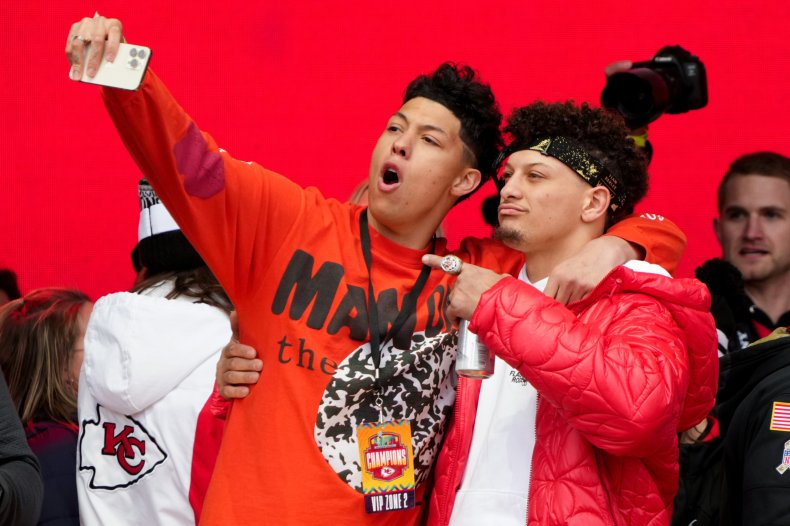 While another felt that he should be making his own way now, commenting: "You should get a job, Jackson."
Which was echoed by another, who proclaimed: "Get a job."
A fourth felt that his presence at the celebrations was diminishing the delight for fans, commenting: "You really take away the joy of being a Mahomes and Chiefs fan!"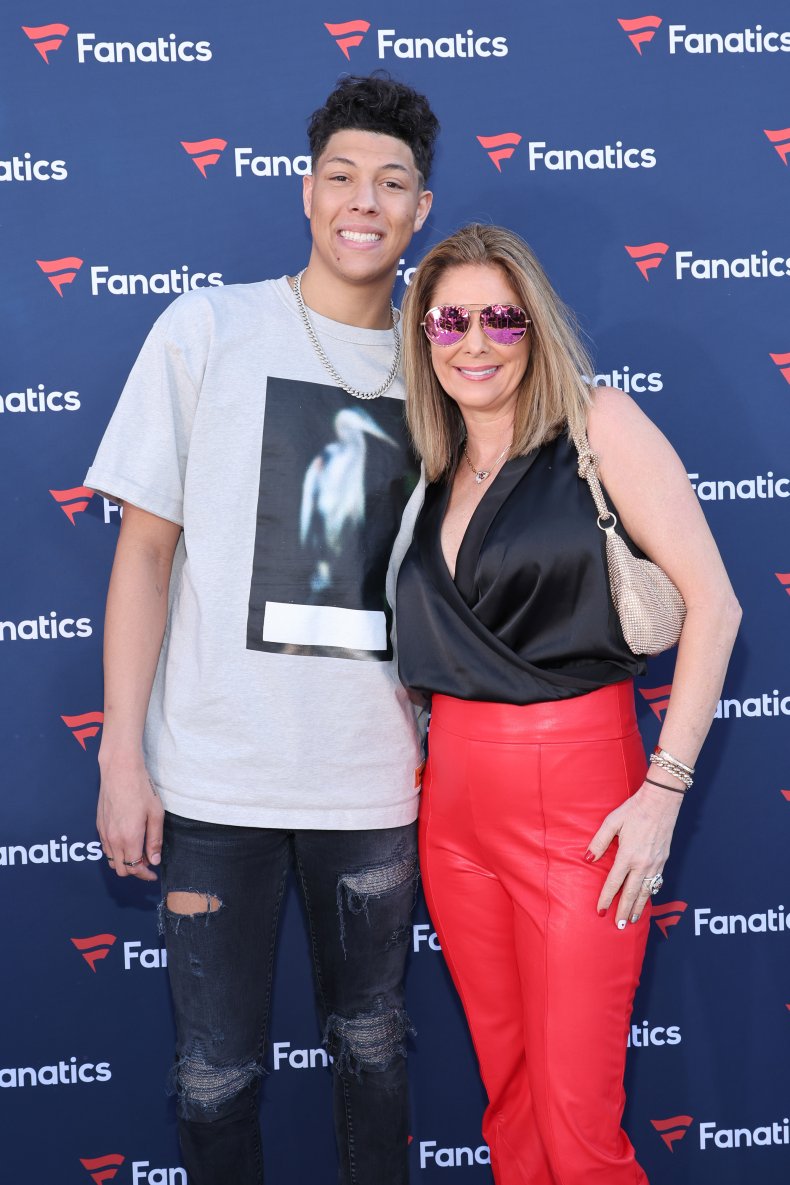 There were plenty who were backing Jackson and telling him that some people are going to hate and that he shouldn't listen to the naysayers.
One typical comment in support of him, read: "It was a great week for us fans too! Sorry about all the hate you get from these envious followers. Keep living rent free in their head.
"Everyone who comments negatively about you is honestly wishing they were as blessed as you. Or they would say nothing...I enjoy seeing your alls family dynamic, you are all one big team, as it should be!"
Jackson has said that he is a social media influencer and is known for his videos on TikTok, where he has 1.1 million followers.
Do you have a tip on a sports story that Newsweek should be covering? Do you have a question about the NFL? Let us know via entertainment@newsweek.com.