Patrick Mahomes Contract: Chiefs QB Could Be First NFL Player to Sign $200 Million Deal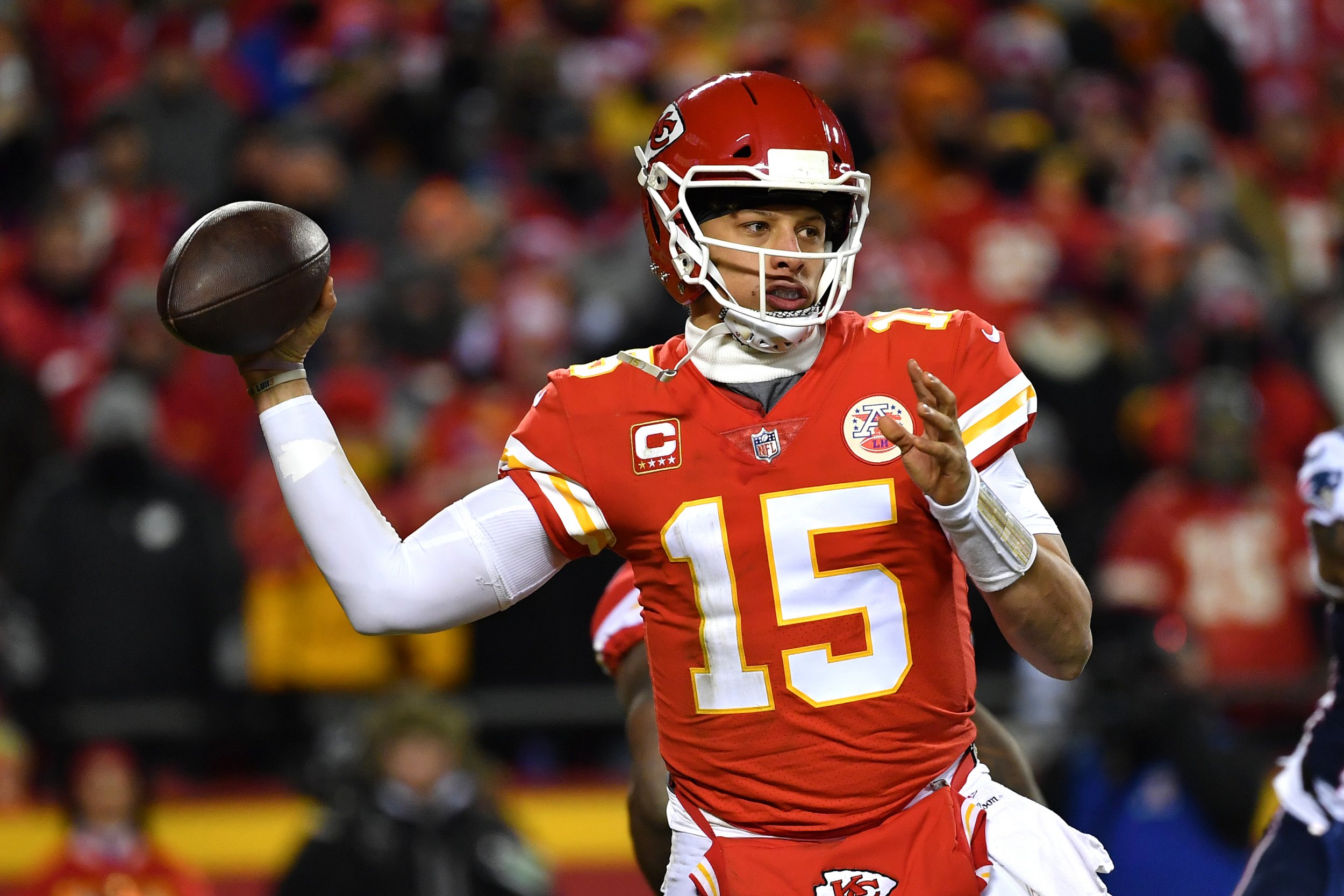 Patrick Mahomes' season might have ended in disappointment on Sunday, but he could be set to make NFL history off the field.
According to ESPN, the second-year quarterback is in line to sign a contract extension worth $200 million, which would make him the first man to land a deal of that size.
Read more: Tom Brady and the Patriots make history in AFC Championship Game
The 23-year-old is expected to rework his contract next year and the Kansas City Chiefs are determined to tie him down to a lucrative, long-term deal.
While the exact figure won't be confirmed until Mahomes puts pen to paper, the fact the salary cap will rise again next season and that he has emerged as once-in-a-generation talent make it plausible the Chiefs could table a $200 million offer.
The extension would shatter the current record for richest deal in NFL, which was set by Aaron Rodgers in August when the veteran quarterback agreed a four-year extension worth $134 million with the Green Bay Packers.
Rodgers will earn an annual average of $33.5 million, and the deal includes almost $103 million guaranteed. The goalposts in terms of quarterbacks' salaries have shifted dramatically since Jimmy Garoppolo signed a $27.5 million-a-year-deal in October 2017 with the San Francisco 49ers, before Matt Ryan became the first NFL player to be paid $30 million a year when he signed a five-year, $150 million extension with the Atlanta Falcons in May.
Mahomes made his first NFL appearance in Week 17 of the 2017 campaign before Chiefs head coach Andy Reid handed him the keys to Kansas City's offense this season. The former Texas Tech student responded in spectacular fashion, passing for 5,097 yards and a league-high 50 touchdowns, matching a feat achieved only by Tom Brady and Peyton Manning.
The 10th overall pick of the 2017 draft led the Chiefs to a 12-4 record and then to their first AFC Championship since 1993, after beating the Indianapolis Colts in the divisional round last week.
However, not even Mahomes could drag the Chiefs to clinch the Super Bowl appearance that has eluded the franchise since 1969, as they lost 37-31 to the New England Patriots on Sunday.
Mahomes completed 16 of his 31 passes, for 295 yards and three touchdowns and set up the field goal that allowed the Chiefs to force the game into overtime in the final minute of regulation.
In that extra period, he never got the ball in his hands as Brady led the Patriots to a 75-yard up the field. Brady will now play in the ninth of Super Bowl of his career when New England takes on the Rams in Atlanta on February 3.