Video: Patrick Mahomes Throws Incredible No-Look Pass, Twitter Names Him MVP of the Season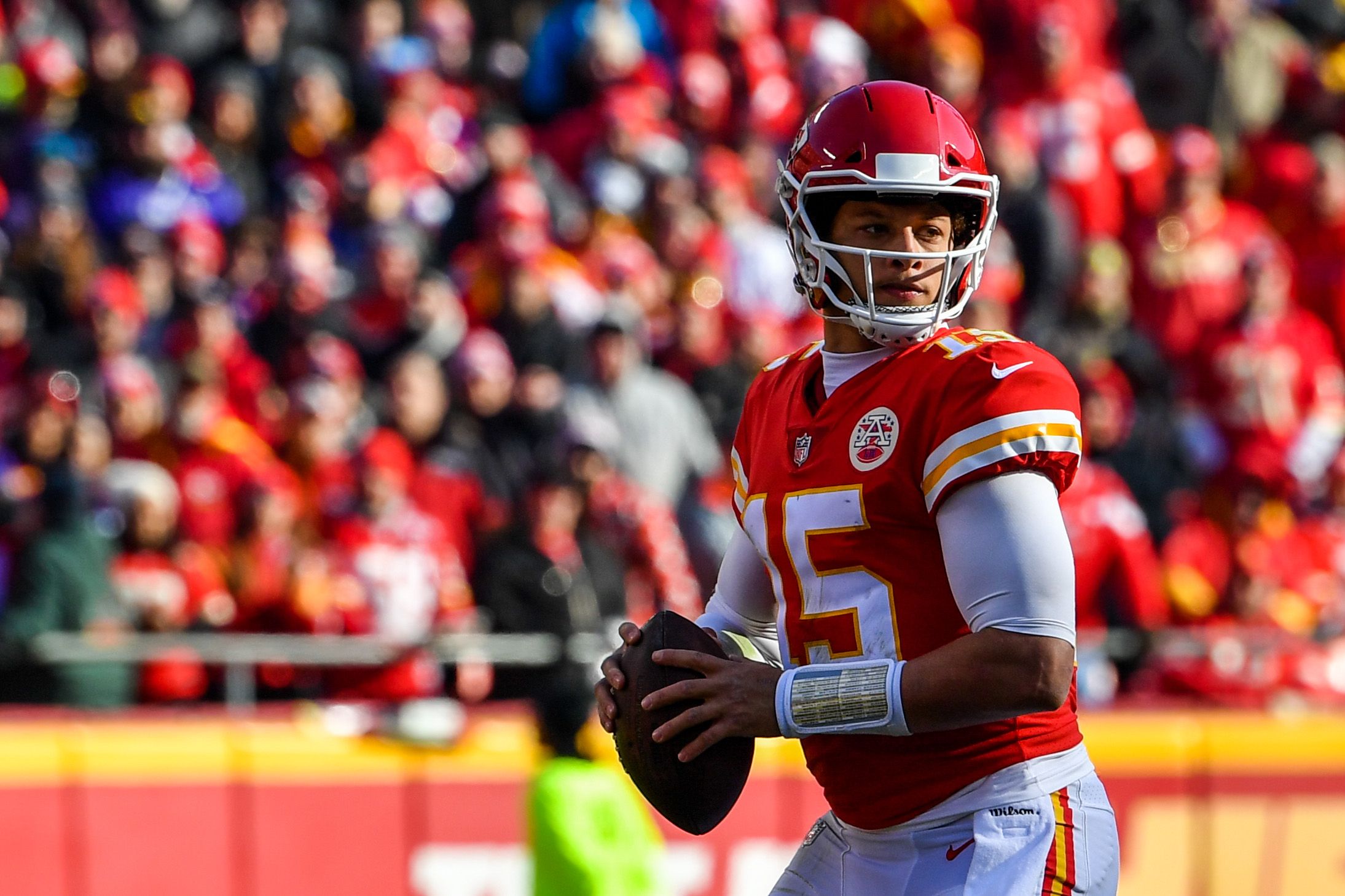 Throughout the season Patrick Mahomes has seemed hell-bent on shocking the NFL at every opportunity. From throwing touchdowns as if they were confetti to breaking records at a rate of knots, words to describe the Kansas City Chiefs quarterback's impact this season have long run out.
On Sunday, Mahomes was at it again, throwing a no-look pass with all the nonchalance of Magic Johnson in his prime. With the first half winding down, the pass found DeMarcus Robinson for a 17-yard gain on a drive that would end with a field goal for the Chiefs.
Read more: Patrick Mahomes breaks more NFL records as Chiefs lose classic against Rams
Mahomes completed 35 of his 53 attempted passes for 377 throwing yards, two touchdowns and one interception as the Chiefs secured a 27-24 overtime win against the Baltimore Ravens. Incredibly, the no-look pass wasn't Mahomes's most striking contribution to the game.
With the Chiefs trailing 24-17 and facing a fourth-and-9 with just over 90 seconds left, Mahomes took the snap, rolled to the right and then rolled to the right some more before slinging the ball down the middle of the field.
Tyreek Hill caught the pass for a 48-yard gain, giving the Chiefs one final chance to tie the game, which they duly did as Damien Williams caught a five-yard touchdown pass from Mahomes on another fourth-down play to force overtime.
The reaction on Twitter was fully of the "Is there anything this kid can't do?" kind.
On Sunday, Mahomes became the first quarterback in Kansas City history to throw for over 300 yards in 10 different occasions in the same season, two more than Trent Green, who passed the threshold in eight games in 2004.
His performance was all the more impressive considering it came against a Ravens' defense that arrived into the game ranked as the number one defensive unit in the NFL.
"You always want to be in a position to go win a game," the Chiefs signal-caller was quoted as saying by the Associated Press. "These are the best wins when you have to battle, when you trade plays. These are the ones that you remember the most."
Following Mahomes's heroics, Harrison Butker then clinched a 27-24 win with a 36-yard field goal in overtime, atoning for his failure to add an extra point after Williams's touchdown at the end of regulation.
The win—the second in a row for the Chiefs—saw Kansas City improve its record to 11-2 and clinch a playoff berth for the fourth consecutive season. The Ravens, meanwhile, slipped to 7-6 and remain second in the AFC North.
Video: Patrick Mahomes Throws Incredible No-Look Pass, Twitter Names Him MVP of the Season | Sports