Patrick Mahomes Reacts to Virginia's Loss in March Madness Upset
There's nothing like a shock win to send reverberations through the NCAA Division I men's basketball tournament, known as March Madness, and this year has already thrown up its first surprise victory.
Furman are not known for their basketball prowess in the national championship, but the 13th seeds upset fourth seeds Virginia, who lost to a double-digit seed for the third time in five years.
After Virginia's Kihei Clark's throwaway into mid court when he was trapped in the corner, JP Pegues was fed on the right wing for him to step inside and bury a go-ahead 3-pointer with 2.2 seconds left to give Furman a shock 68-67 victory.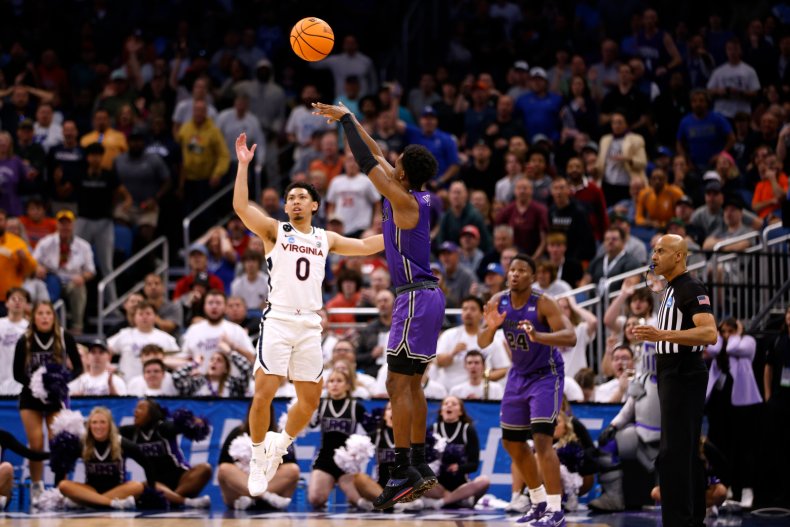 The Kansas City Chiefs quarterback was as stunned as many others across the nation as Furman won only their second ever March Madness game, tweeting: "Virginia what are we doing?!?!?"
Mahomes' followers had a similar thoughts on what was happening, with one tweeting: "Blowing up brackets...that's what they're doing..."
Another added in reply: "Being VA bro!! Busting everyone's bracket early"
While a third thought it was a typical kind of loss: "Virginia doing Virginia things!"
One person who knew that the result and winning basket were destiny was sharp-shooter Pegues.
After the game he said: "As soon as I saw it go into Garrett Hien's hands, I was like, 'I want the ball.'
"I feel like those are moments I've created my whole life, and I feel like I'm built for."
Virginia have had a roller coaster few years during March Madness with a championship win book-ended by defeats to UMBC in 2018, when they were the top seed and their victors were 16th seed.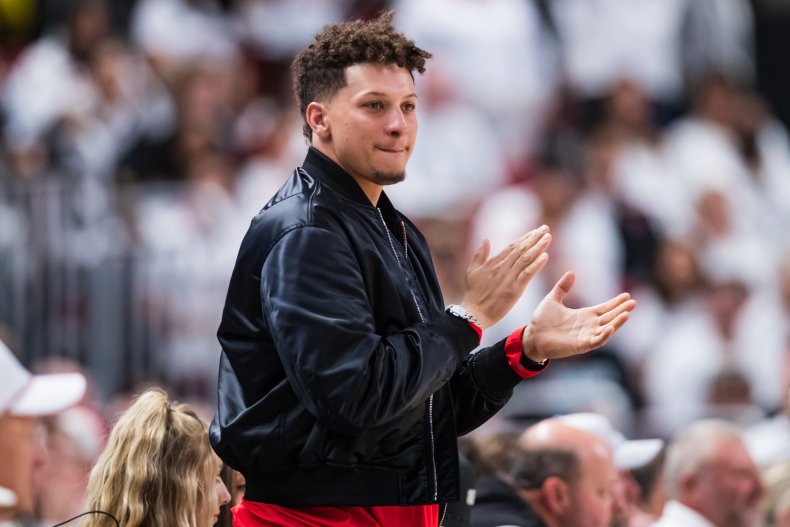 Then in 2021, Virginia were beaten by 13th-seeded Ohio in the first round, so it seems like it's all or nothing for the team when it comes to the NCAA tournament.
For the Furman Paladins, this was their first victory in the tournament since 1974 and their first game at the national championships for 43 years, so it's little wonder that not many saw the one-point win coming.
Next up for the Paladins is fifth-seeded San Diego State, who defeated No. 12 team Charleston 63-57 in the first round.
While Virginia's defeat was a shocker, it pales against the loss by No. 2 seed Arizona Wildcats to the 15th seeded Princeton Tigers.
The 59-55 win by Princeton has proved to be the biggest upset of the first round and means that they go on to meet the Tigers of Missouri with the hope of clawing their way into the 'Sweet 16' round.
Do you have a tip on a sports story that Newsweek should be covering? Do you have a question about March Madness? Let us know via entertainment@newsweek.com.