Oklahoma Labor Commissioner Leslie Osborn filed a petition on Tuesday against current state House Representative Sean Roberts after he used his nickname on the ballot.
Osborn, who is running against Roberts in the upcoming primary for Labor Commissioner, filed the petition with the state election board asking for his ballot removal after he put down his candidacy name as "Sean The Patriot Roberts," according to a court filing.
She argued in her petition that the use of this nickname is "nothing less than a cynical artifice to attempt to misdirect or mislead voters."
"I believe the petition speaks for itself. My real objection as a public servant who has stood for election seven times is the integrity of the ballot, in a day and time when election fraud is a huge issue, we believe Mr. Roberts should follow the rules and quit trying to deceive the voters," Osborn said, according to Oklahoma News 4.
The Oklahoma candidate filing period ended on April 15 with the election for Labor Commissioner expected to be held on November 8.
In her petition Osborn backed her argument by citing a provision of Oklahoma Administrative Code that bans the use of a nickname on a ballot except in certain circumstances.
The provision states that: "the candidate's name shall appear on the ballot exactly as it appears on the designated line of the Candidate Information and Oath. A candidate who is generally known by or who does business using a nickname, birth name, or any name other than his or her legal name may choose to appear on the ballot by providing that name on the designated line of the Candidate Information and Oath form."
The Oklahoma State Election Board's spokesperson referred Newsweek to similar statutes when contacted for comment. Another election code states that "the name of any candidate for any office shall be printed on the official ballot as said candidate designated on the declaration of candidacy; provided, however, that no candidate shall have any prefix, suffix or title placed before or after the candidate's name."
Roberts is not the only candidate in Oklahoma running under a nickname, Independent candidate Ben Robinson is running under "Bulldog Ben Robinson", according to Stigler News-Sentinel. Also, past primary candidate Virginia Jenner ran under "Virginia Blue Jeans Jenner", according to Oklahoma News 4.
Osborn continued arguing that there is no evidence that Roberts is generally "known by or does business using the name 'Sean The Patriot Roberts.'"
She also claimed that in the past seven elections, the candidate appeared on the ballot with his full name only as Kevin Sean Roberts or Sean Roberts.
The provision would make it difficult for Roberts to keep his nickname on the ballot, according to attorney Ed Blau.
"This provision of the administrative code means that if somebody's name is Michael, but they go by Mike, Mike can be on the ballot or Jonathan and John," Blau said, according to Oklahoma News 4. "It does not allow for open season for whatever somebody wants to be called."
Roberts declined to comment on the petition until the proceedings are completed, citing his legal team's advice. However, he referred Newsweek to his Facebook post on the matter as the only public comment that he could currently provide.
He criticized Obsorn's petition in a Facebook post on Tuesday, claiming that she wants to throw him off the ballot for Labor Commissioner because "she knows she will lose this election."
"The Republican voters are upset with her liberal ideology and poor management of the OK Department of Labor, so she's doing everything she can to keep me off the ballot. My team and I fully intend to fight and defeat this nefarious attack on my nickname," he wrote.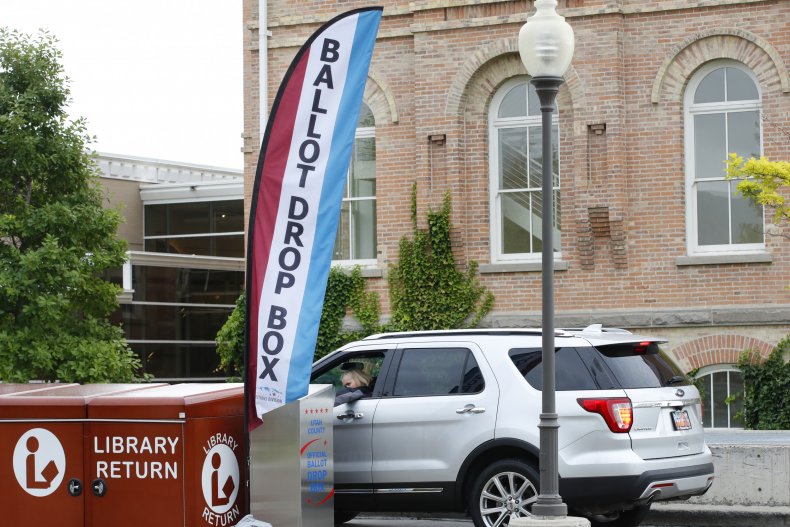 However, Roberts plans to fight against Osborn's petition, according to Oklahoma News 4. Meanwhile, a hearing concerning this situation is scheduled for Monday, according to the court filing.
Newsweek reached out to attorney Ed Blau, Leslie Osborn, and Sean Roberts for comments.
Updated 04/21/2022, 12:50 p.m. ET: This story has been updated with comments from an Oklahoma State Election Board spokesperson and Representative Sean Roberts.