Patti LuPone Yells at Audience Member Without Mask: 'Get the F** Out'
"Who do you think you are?" Patti LuPone tore an unmasked Broadway patron to shreds from the stage in a clip that is racking up thousands of views on Twitter.
The Broadway legend was captured giving an audience member a stunningly pitched dressing down over their refusal to properly wear their mask while attending her performance of Company in New York City.
In video footage captured by Twitter user Addison Clover, the Tony-award winning performer can be heard berating a guest who reportedly had an issue with the theatre's mask policy.
"Put your mask over your nose, that's why you're in the theater," the 73-year-old can be heard saying from the stage in the footage.
"That is the rule. If you don't want to follow the rule, get the f*** out!" she said to cheers. "Who do you think you are? That you do not respect the people that are sitting around you."
The patron in question fired back at LuPone and said she pays the performer's salary which prompted her to quip: "Bulls***t. Chris Harper pays my salary."
(Chris Harper is a Tony and Olivier Award-winning producer.)
The footage pans to show LuPone sitting on stage with her company castmates as she asks again: "Who do you think you are? Just put your mask over your nose, we have worked really hard."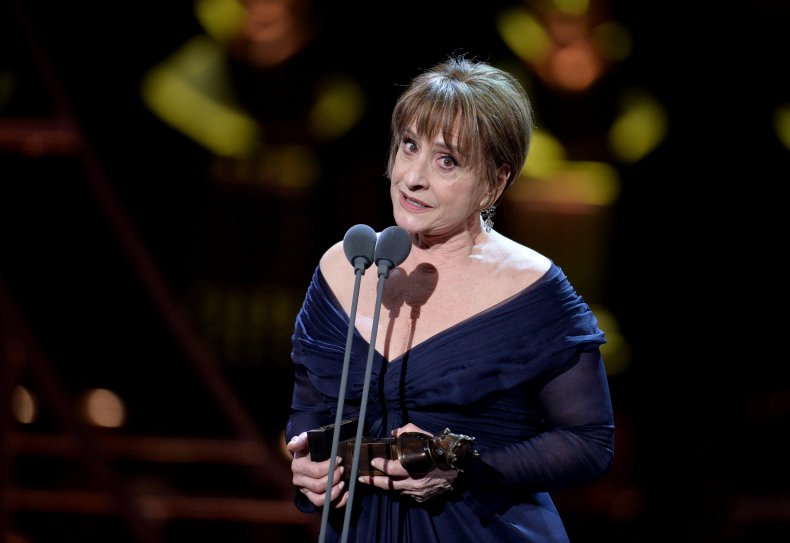 LuPone's frustration at the improperly unmasked audience member comes just months after the actress suffered a bout of COVID-19 herself, which saw her miss 10 performances throughout February and March of this year, according to Playbill.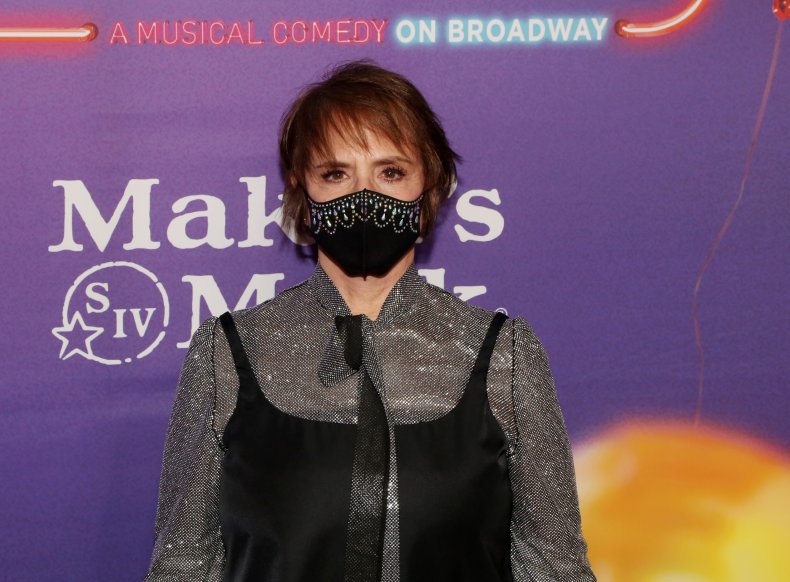 The Bernard B. Jacobs Theatre, where LuPone is appearing in Company, has set a policy of requiring everyone in the theatre to wear face coverings at all times, including during the show, for performances through May 31.
The clip is starting to gain traction and it has amassed more than 50,000 views at the time of writing.
Comedian Kathy Griffen simply responded: "Swoon," while writer Ben Rimalower tweeted: "This is glorious!"
"Imagine having the unmitigated gall to tell arguably the most beloved musical theater actress of all time that you pay her salary," added Twitter user @MajorPhilebrity.
Another person tweeted: "Lol the lady had no idea who she's talking to. Like you're gonna talk back to Patti LuPone?? Really?? Add to the fact that Patti's absolutely right."
Another added: "Imagine having the audacity to try and talk to Patti LuPone like that."
Another joked: "Wake up sweetie new Patti lupone who-do-you-think-you-are monologue just dropped."
"if Patti LuPone ever yelled at me like this Id fucking CRUMBLE," said another.
LuPone is famously outspoken and criticized former president Donald Trump after he arrived back at the White House in October 2020 after a three-day stint in hospital with coronavirus and proceeded to remove his mask and pose for photographers on the balcony.
Newsweek has contacted LuPone's representatives for comment.