Former Maine Republican Governor Says White People Become Irrelevant Without Electoral College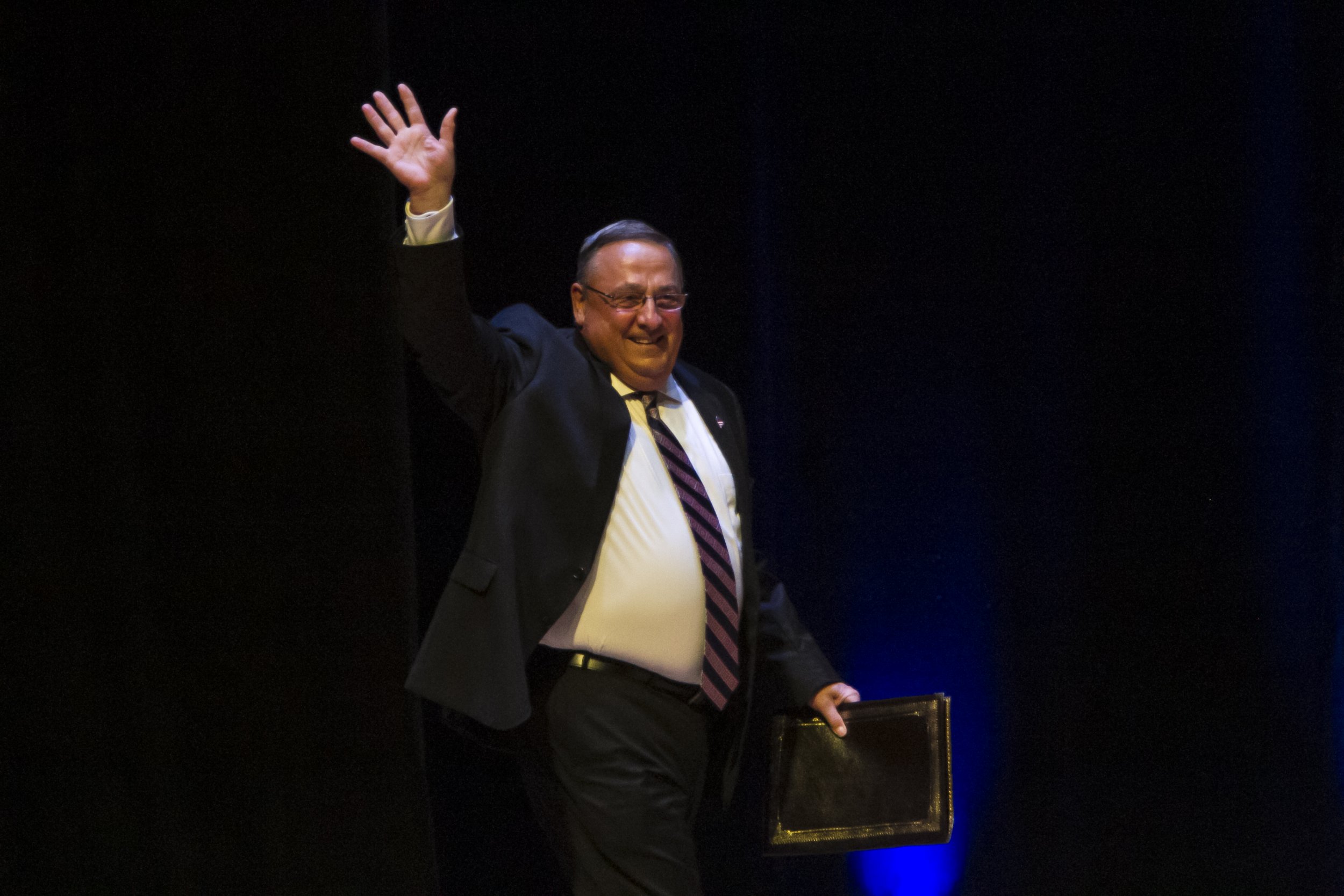 Former Republican Maine Governor Paul LePage warned Americans that white people will no longer have a say in presidential elections should states eliminate the Electoral College.
The controversial former Maine governor railed against his home state and others for considering legislation to circumvent the Electoral College and require a state's electors to fall in line and vote for the presidential candidate who won the national popular vote. Speaking with WVOM-FM radio's George Hale Ric Tyler Show Tuesday, LePage defended the current Electoral College system which has allowed two separate Republicans -- George W. Bush in 2000 and Donald Trump in 2016 -- to win the presidency despite losing the national popular vote.
One of the primary arguments against dismantling the Electoral College system is that presidential candidates would only visit the largest cities and centers of population rather than campaigning in small states and rural areas.
"All the small states, like Maine, New Hampshire, Vermont, Wyoming, Montana, Rhode Island, will all be—you'll never see a presidential candidate again," LePage said Tuesday. "You'll never see anybody at the national stage come to our state. We're going to be forgotten people."
"Why would we give the authority to Ohio, New York, Florida, Texas, California and Illinois?" he asked. "Those five states will elect the president of the United States and we will never see another president or another candidate to Maine."
The conversation then derailed into rhetoric typical of LePage, who frequently was mired in racist and sexist controversies during his political career.
"What would happen if they do what they say they're going to do, white people will not have anything to say. It's only going to be the minorities who would elect. It would be California, Texas, Florida," LePage said before widening his argument to complain the country is adopting socialist policies. "Why don't we just adopt the constitution of Venezuela and be done with it? Let's have a dictator because that's really what you're gonna boil down to."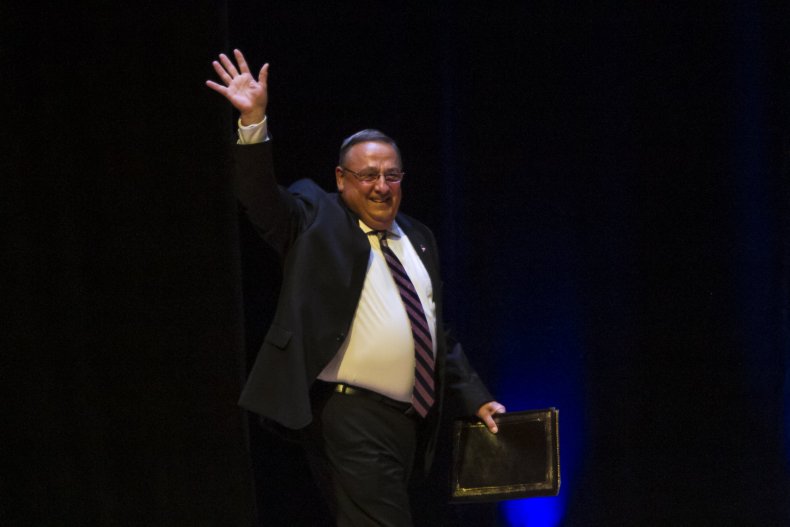 Recent U.S. Census data shows white, non-Hispanic people compose a massive majority of Maine's general population, or about 93 percent. This is far from LePage's first fear-based commentary regarding race or socialism.
In 2011, LePage told the Portland Press Herald newspaper the NAACP could "kiss my butt" after he failed to attend a Martin Luther King Jr. commemorative event. In 2010, the Tea Party gubernatorial candidate said President Barack Obama can "go to hell."
In 2016, LePage complained drug traffickers with names such as "D-Money, Smoothie and Shifty" were entering the country and "impregnat[ing] a young, white girl before they leave." Also in 2016, LePage told town hall attendees that 90 percent of drug crimes were committed by black or Hispanic residents. Drew Gattine, a Democratic representative who pushed back on this claim, was chastised by LePage, with the Maine governor leaving a voicemail calling Gattine a "socialist c***sucker."