Who Is Judge Amy Berman Jackson and How Much Time Will She Add to Paul Manafort's Sentence?
U.S. District Judge Amy Berman Jackson will hold the United States in suspense Wednesday for the second sentencing of President Donald Trump's former campaign manager Paul Manafort.
After being sentenced to just under four years in prison last week, Manafort now faces two conspiracy counts that carry up to five years each. He pleaded guilty to the charges last fall, but Jackson ruled that he breached his plea agreement by lying to prosecutors.
The sentencing last week by Judge T.S. Ellis in Alexandria, Virginia, drew extreme backlash from critics who claimed the punishment was far too lenient, as it fell far below federal guidelines. The controversy has cast an even greater spotlight on Jackson in the lead-up to her decision.
The Harvard-educated Jackson's experience includes three decades as an attorney and judge. She was appointed by former President Barack Obama in 2011. The federal judge has also been overseeing the trial of Trump adviser and Richard Nixon disciple Roger Stone.
Manafort already knows Jackson well.
It was Jackson who had initially granted Manafort house arrest while he professed his innocence on charges that he conspired against the U.S. But last summer, upon learning that Manafort had broken terms of the bail by tampering with witnesses—she revoked it and ordered him to fight his case behind bars.
"You have abused the trust placed in you six months ago," Jackson scolded.
Less than one week ago, Manafort was wearing jailhouse green while being pushed into Alexandria's federal court in a wheelchair. He pleaded with Ellis for mercy. "The last two years have been the most difficult years for my family and I," the 69-year-old lobbyist said, adding that he was both "humiliated and shunned."
Ellis handed 47 months in prison for eight counts of bank and tax fraud, undercutting federal guidelines that suggested 19.5 to 24 years. The judge defended the powerbroker to despots and dictators by saying he had "lived an otherwise blameless life."
But what kind of justice will Manafort get Wednesday?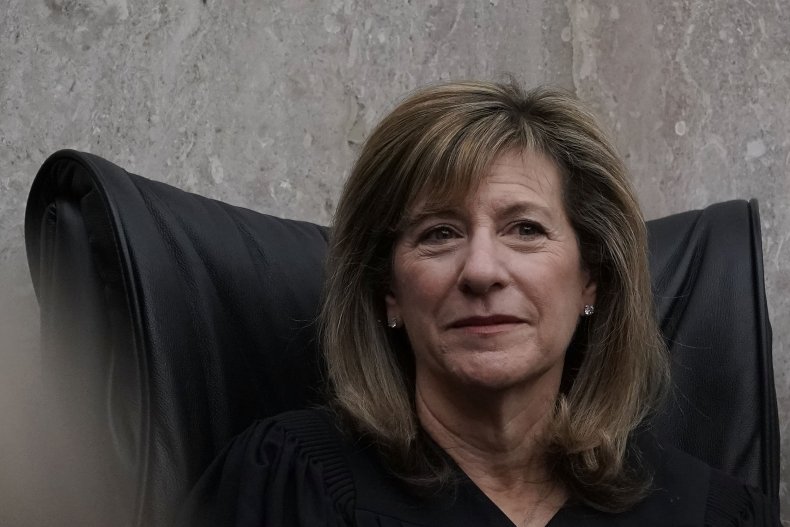 If Jackson were to sentence him to 10 years, it remains unclear if the sentences from the two cases would run consecutively—with Manafort serving his 47 months and then his second term—or concurrently. If the time is pooled, he would serve only 10 years total.
Jackson's reputation as a judge started off with an undisputed victory on March 17, 2011, when the U.S. Senate approved her nomination 97–0.
Hailing from Baltimore, Maryland, the attorney had worked as a prosecutor and soon jumped the aisle to defend high-profile clients at various D.C. law firms. In 2000, she joined Trout, Cacheris & Janis, a Washington, D.C., firm that says it specializes in white-collar crime.
In interviews with Quartz, Robert Trout said Jackson "calls them like she sees them."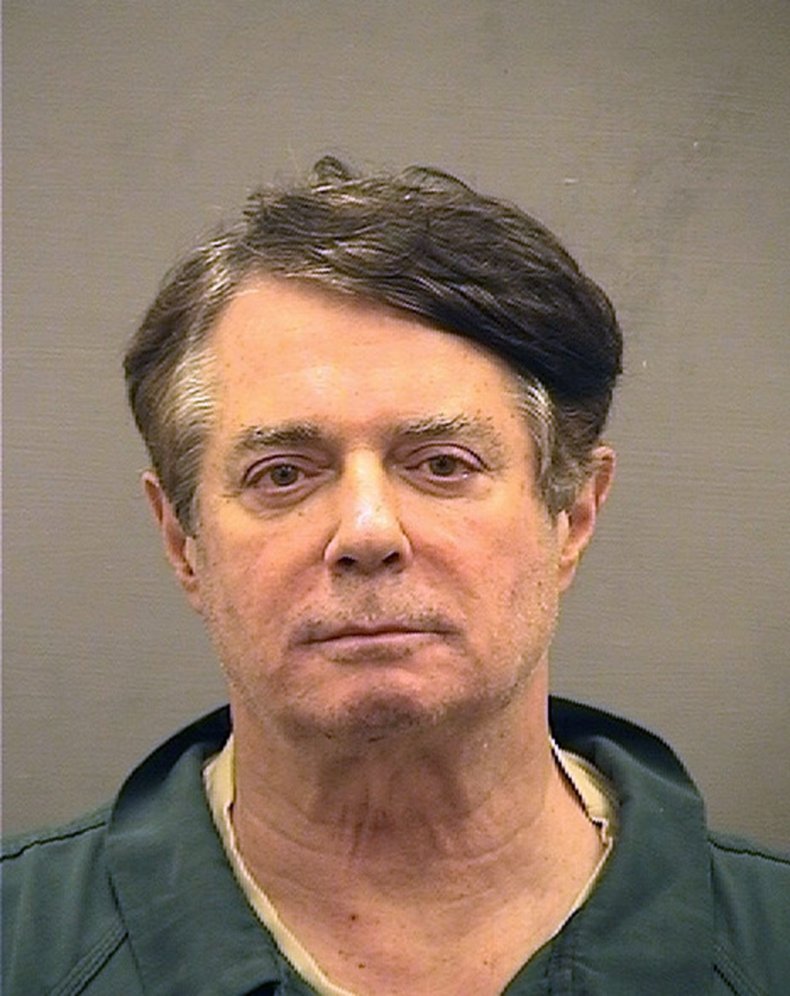 Trout remembered his protégé and legal partner of 11 years as "incredibly bright and efficient and a wonderful lawyer," according to an oral history for the Historical Society of the District of Columbia Circuit. "We worked together on many matters, we became the dearest of friends," he said. "I consider it one of the blessings of my professional life that I had the opportunity to work with Amy as my partner."
Trout commended Jackson for raising two children while continuing her work for the firm. "Everything she does is very, very efficient," Trout said.
The attorneys worked together to defend former Louisiana Congressman William Jefferson in his federal bribery case (where almost $100,000 cash was notoriously discovered in a freezer) that went to trial in 2009.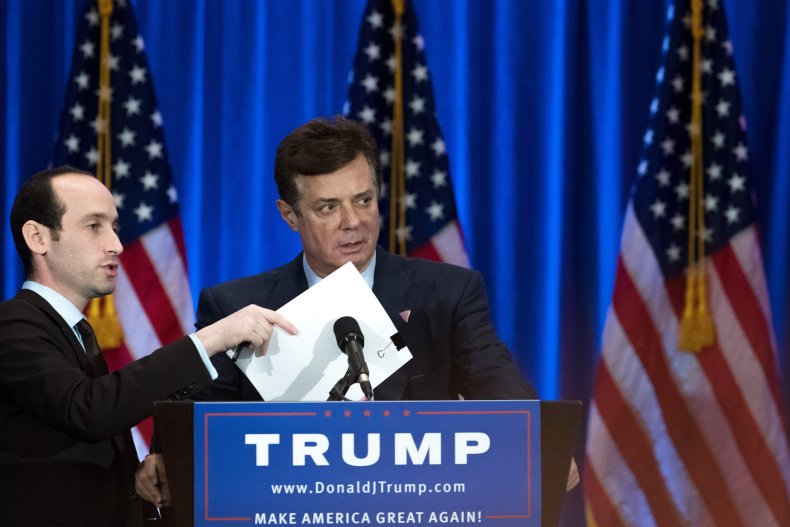 Shortly after Obama was inaugurated as president, Jackson informed Trout of her wishes to become a judge, and he wrote recommendation letters to persuade the White House counsel to approve her.
From the bench, Jackson has earned a reputation for fairness and astuteness.
In 2011, Jackson came out against the Internal Revenue Service when it tried to close the case and "shield" documents requested by the White House when the agency had been called out for unfairly auditing conservative groups like the Tea Party, The Washington Times reported.
She sent former Illinois Congressman Jesse Jackson Jr. (son of Reverend Jesse Jackson), to jail for 30 months for misuse of campaign finance funds in 2013, calling his behavior "knowing, organized joint misconduct that was repeated and then covered up over a series of years," according to The Chicago Tribune.
In 2016, Jackson overruled the Obama administration's attempt to exert executive privilege in the bungled gun-trafficking operation known as Operation Fast and Furious. In her Memorandum Opinion and Order, Jackson asked: "What harm to the interests advanced by the privilege would flow from the transfer of the specific records sought here to the Committee when the Department has already elected to release a detailed Inspector General report that quotes liberally from the same records?"
She then presided over a 2017 lawsuit brought by the families of two fallen soldiers, Tyrone Woods and Sean Smith, each slain in the 2012 Benghazi attack. Deciding to toss the case, Jackson relayed how she was applying "the appropriate legal standards" to claims that then–Secretary of State Hillary Clinton's use of a private email server contributed to their "untimely death" was without "sufficient facts" and that she didn't herself defame them or "put them in a false light or intentionally inflicted emotional distress."
The family's attorney Larry Klayman accused Jackson of making an "intellectually dishonest decision" based on bias and that she was "clearly protecting Mrs. Clinton" and vowed to appeal.
Jackson also made hay by putting the stops on a $2 billion merger of health insurance heavyweights Anthem and Cigna back in 2017, contending that it violated antitrust because it would "likely to substantially lessen competition in the market for the sale of health insurance to national accounts based in fourteen states."
Jon Jacobs, who delivered victory for the government in the trial, remarked to The Washington Post on how much of a student Jackson is.
While other judges can be resentful "at the amount of paper pushed at the court," he said Jackson welcomed it "because she knew she would have to learn it."