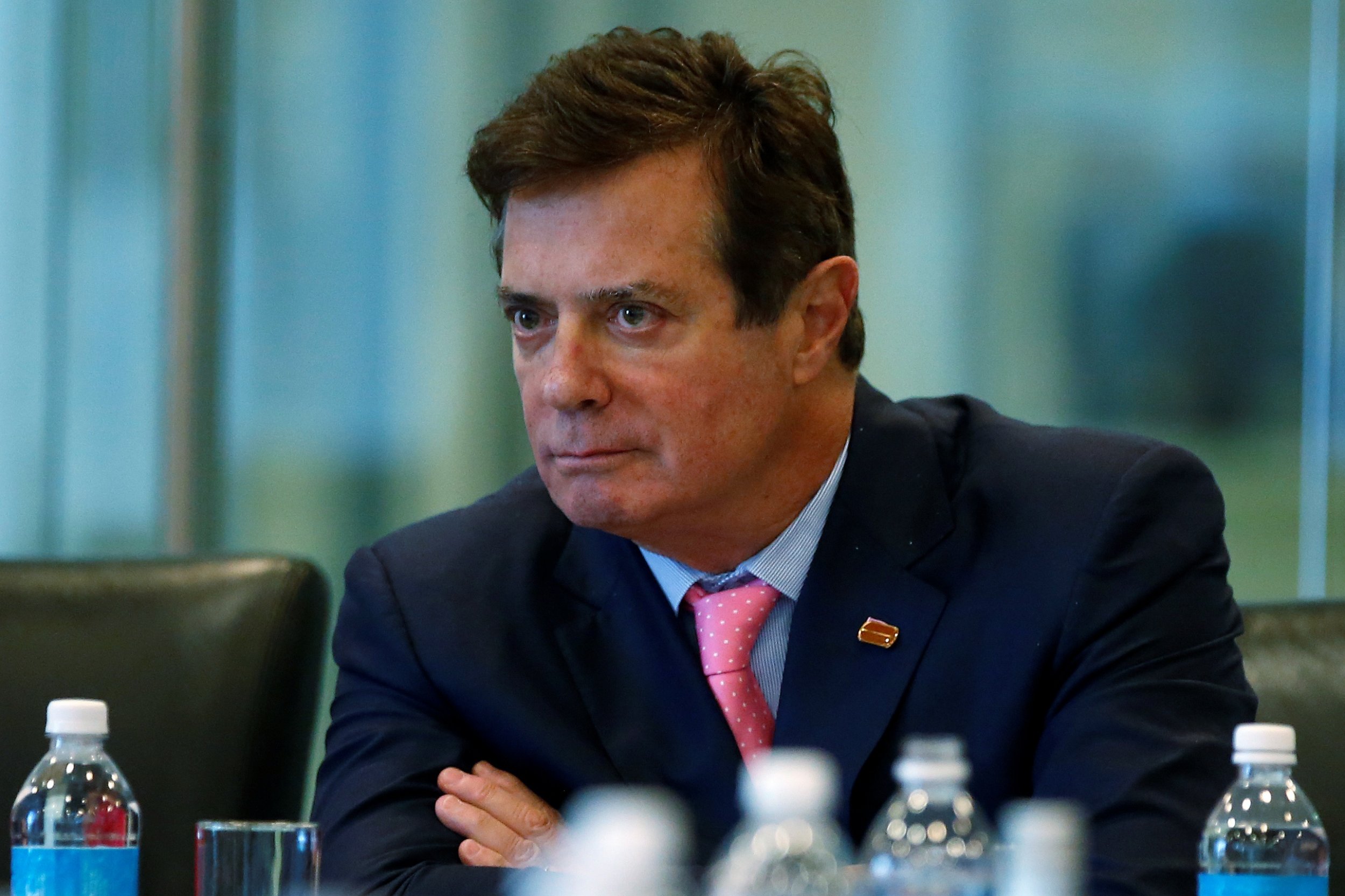 With less than three months to go until voters cast their ballots in the presidential election, the chief strategist of Republican Donald Trump's campaign resigned on Friday, an unusual high-level departure this late in an election year.
Paul Manafort's exit came just two days after Trump announced new campaign leadership, naming Stephen Bannon, head of conservative Breitbart website, as chief executive officer, and promoting Kellyanne Conway to campaign manager from adviser.
Manafort on Monday denied any wrongdoing after a New York Times report said he was designated to receive $12.7 million in undisclosed cash payments from a pro-Russian political party in Ukraine. Maclen Zilber, a political consultant at Jacobson & Zilber Strategies, speculates that the Trump campaign had to oust Manafort—instead of simply demote him—after allegations regarding his role in Ukraine continued to surface in multiple media reports for several days.
"It's unconscionable and unpresidential for a candidate to not vet someone before hiring an unregistered agent of a foreign power," Zilber tells Newsweek.
Will Manafort's departure change Trump's tune on Russia? During his campaign the Republican has praised Russian President Vladimir Putin, and last month said he would weigh an alliance with the country against Islamic State militants. But the real estate mogul displayed pro-Russian tendencies before Manafort was brought on to his team in March, and one could argue that Manafort wasn't educating Trump on Russia: In an interview with ABC News in July, Trump seemed unaware that Russia annexed Crimea from Ukraine in 2014.
The biggest consequence of the shake-up is that the campaign is left with a less professional structure, Zilber says, adding that hiring a CEO of a conservative blog is similar to hiring a sports fan off the street to be a starter on a professional basketball team.
"It's a sign of a campaign in tailspin, and it's only going to get worse for him, not better," he says. "Bringing on someone who has never done it before…is going to fail spectacularly."
With Trump accepting Manafort's resignation, the campaign has seen its second high-profile departure since the beginning of the summer. In June, Trump fired his first campaign manager, Corey Lewandowski. At that time, Manafort was elevated as campaign chairman and chief strategist.
"I am very appreciative for his great work in helping to get us where we are today, and in particular his work guiding us through the delegate and convention process," Trump said of Manafort in a statement posted to his website on Friday morning. "Paul is a true professional and I wish him the greatest success."
Such a major campaign overhaul is uncommon this late in an election year, especially amid such rumors, Zilber says. Typically, advisers leave campaigns after the national conventions, as the parties seek to install their own staff. Even then, such moves aren't usually positive signs for a campaign. During the 2008 election, for example, two of John McCain's top political strategists stepped down from their roles in the Republican nominee's campaign. Their exits in July 2007 reportedly came after McCain was upset over what he saw as mismanagement of operations and excessive spending.
And during the primary season in April 2008, as Hillary Clinton's first presidential bid was wavering, her chief political strategist, Mark Penn, resigned from the team.
Trump has faced ongoing criticism from fellow Republicans for his series of aggressive and controversial statements throughout his campaign. And their discontent doesn't stop there: Most polls taken nationally and in battleground states show Trump behind his Democratic opponent, Hillary Clinton.
In his third speech this week using a teleprompter—a technique Trump has derided Clinton for utilizing—Trump on Thursday said he regrets some of the harsh language he has used on the campaign trail in the past 14 months, particularly comments that have caused personal pain to some Americans. Since he announced his presidential bid in June 2015, Trump has insulted the parents of a fallen American Muslim soldier, women, a disabled reporter, prisoners of war and his rivals, to name a sampling.
Meanwhile, as he campaigned with his vice presidential nominee Mike Pence in Louisiana on Friday, Trump was set to release his first campaign ads of the general election season. The first spot, titled "Two Americas: Immigration," will air in four crucial swing states—Florida, North Carolina, Ohio and Pennsylvania. The narrator warns viewers about illegal immigration, Syrian refugees and Clinton's "rigged" system, all major themes throughout Trump's campaign.
"In Hillary Clinton's America, the system stays rigged against Americans," the narrator says, as daunting music plays in the background. "Syrian refugees flood in. Illegal immigrants convicted of committing crimes get to stay, collecting Social Security benefits, skipping the line. Our border open. It's more of the same, but worse."
Then the ad shifts to a more upbeat tone. The narrator says, "Donald Trump's America is secure, terrorists and dangerous criminals kept out. The border secure. Our families safe. Change that makes America safe again. Donald Trump for president."
Trump has made immigration one of the main planks in the platform of his campaign, long proclaiming that he wants to build a wall at the U.S.-Mexico border and place a temporary ban on Muslims entering the country.
A recent Pew Research Center poll showed that supporters of the two candidates hold differing views of a changing country. Pollsters found that Trump supporters think immigration (66 percent) and terrorism (65 percent) are "very big" problems in the U.S., while Clinton's backers see the gap between the rich and poor (70 percent) and the environment (43 percent) as the major problems.