Paul Manafort's Sentence Sets Twitter on Fire: Reactions from Alexandria Ocasio-Cortez, Monica Lewinsky, Edward Snowden and More
Twitter went into overdrive following the sentencing of Paul Manafort, former campaign chairman for President Donald Trump, after he was given a 47-month sentence for tax and bank fraud.
Influential Twitter users from Democratic Representative Alexandria Ocasio-Cortez to the whistle-blower Edward Snowden have weighed in on the sentence delivered by Judge T.S. Ellis over its perceived leniency. The sentence fell far short of the 19- to 24-year term recommended by the sentencing guidelines.
The Associated Press reported that because Manafort had been in jail since June he would receive credit for nine months of time served.
Alexandria Ocasio-Cortez, who has electrified progressive Democrats on social media, was unequivocal in her condemnation of the justice system following the sentencing.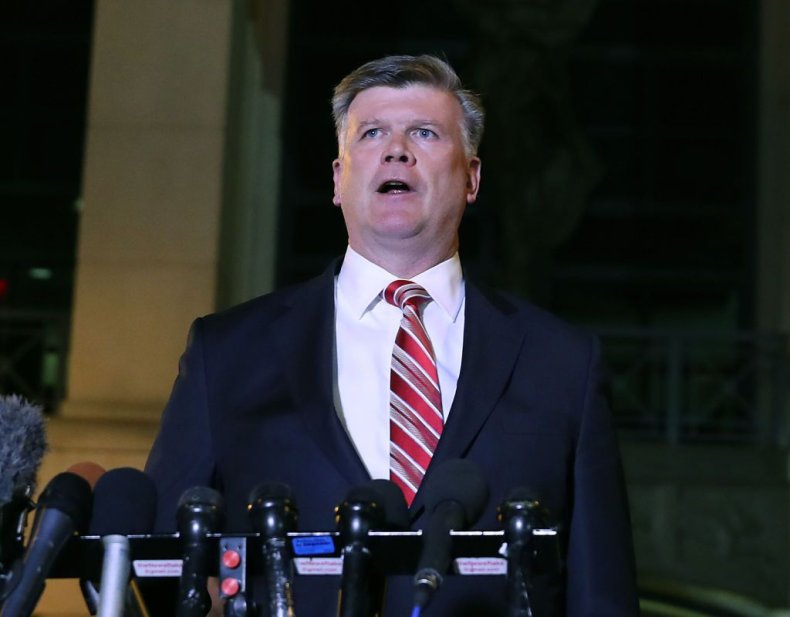 "Paul Manafort getting such little jail time for such serious crimes lays out for the world how it's almost impossible for rich people to go to jail for the same amount of time as someone who is lower income," the New York congresswoman tweeted. " In our current broken system, 'justice' isn't blind. It's bought," she wrote.
Legal experts have piled on, denoucing the sentence. Harvard Law School professor Laurence Tribe tweeted that the sentence was "outrageously lenient."
"Judge Ellis has inexcusably perverted justice and the guidelines. His pretrial comments were a dead giveaway. The DC sentence next week had better be consecutive," Tribe tweeted.
Former federal prosecutor Elie Honig called the verdict a joke. "Steal millions from US Government, violate bail, get convicted by jury, fake cooperate, lie to prosecutors, refuse to accept responsibility—and get an enormous break. That's an unjust sentence," he tweeted.
Former White House intern Monica Lewinsky, who became the focus of the political sex scandal that crippled the Clinton administration during the 1990s, compared Manafort's sentence to threats she had received while trying to hide her affair with the former president. "Yup. I had been threatened w/ 27 years for filing a false affidavit + other actions trying desperately to keep an affair private," she tweeted.
Edward Snowden compared Manafort's sentence to the one given to former U.S. Army private Chelsea Manning for whistle-blowing. "Your sentence derives from your proximity to power," Snowden, who has claimed asylum in Russia since 2013, tweeted. Snowden also highlighted the case of former Army general and CIA director David Petraeus, who was given a two-year probationary sentence after pleading guilty to mishandling of classified materials.
Other congressional Democrats have also criticized the decision. Speaking to CNN, Senator Richard Blumenthal said the prosecution had been right to seek a more stringent sentence. "This sentence, in my view, failed to do justice to the very serious crimes that Manafort has committed, as well as his utter disrespect for the law," Blumenthal said.
House Democrat Adam Schiff has claimed Manafort was seeking a presidential pardon, criticizing the move. "The statement by Paul Manafort's lawyer after an already lenient sentence—repeating the President's mantra of no collusion—was no accident. It was a deliberate appeal for a pardon," the California congressman tweeted.
Former Governor Mike Huckabee of Arkansas has used the light sentence to vindicate Trump over claims of collusion between his presidential campaign and Russian state actors. "Manafort's convictions illustrate just how empty Mueller's net has come up after more than 21 months in this putrid fishing hole," he wrote for Fox News.
The New York Times reported that Manafort, the most high-profile defendant to be prosecuted by the Mueller team so far, may face a less sympathetic judge in Washington next week when he is sentenced on two conspiracy counts by Judge Amy Berman Jackson. The two conspiracy counts carry a maximum of five years each and could be stacked on top of the sentence delivered by Judge Ellis.