Paul Pogba: Manchester United Star Is Below Par, Admits Agent Mino Raiola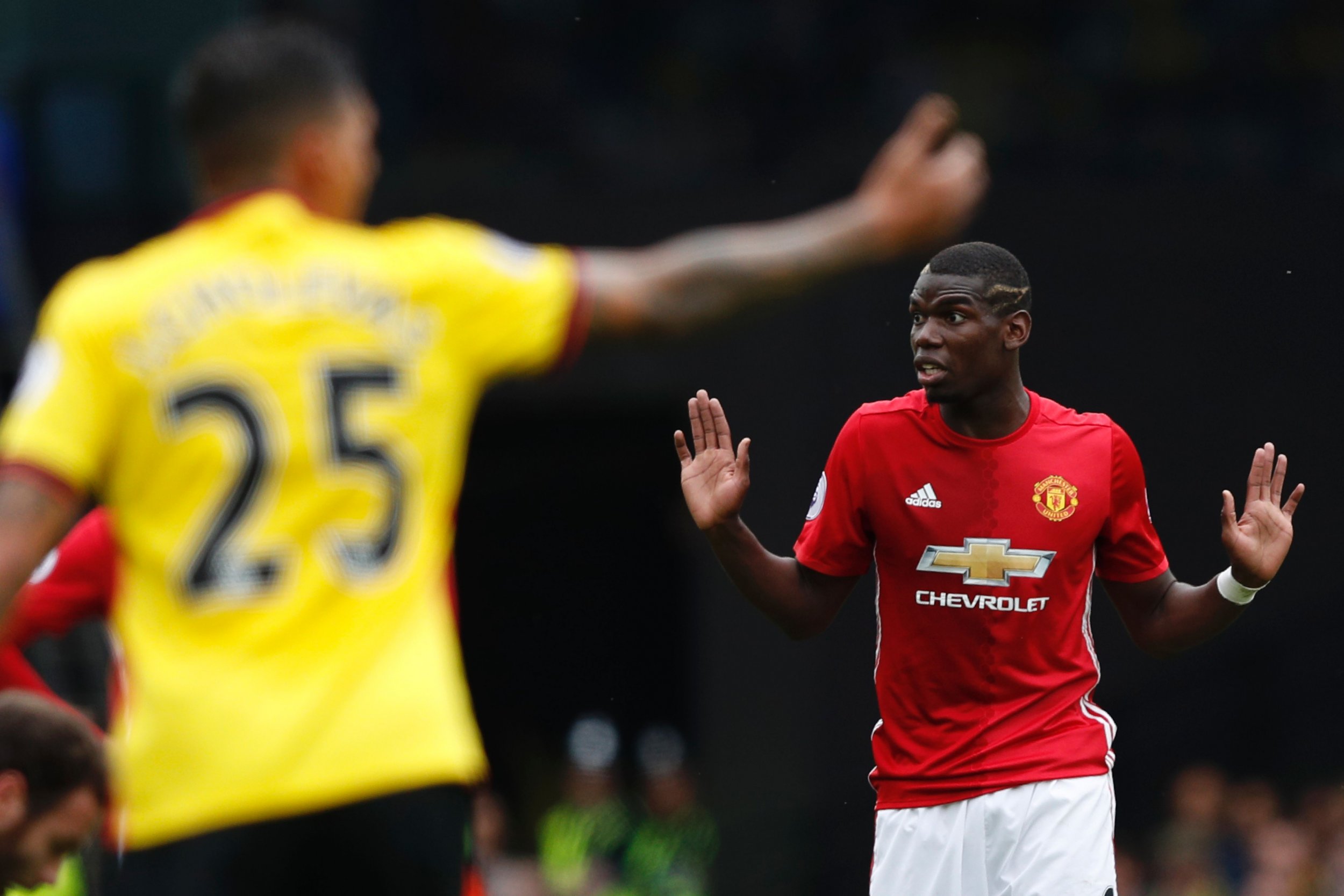 Paul Pogba's agent Mino Raiola has admitted for the first time that his client is struggling to live up to his star billing at Manchester United.
Pogba moved to Old Trafford in the summer transfer window for a world record £89 million ($116 million).
But the Frenchman has shone only intermittently in his United career. The club's defeat against Watford on Sunday was a microcosm of Pogba's time at United so far, with the 23-year-old slamming one shot with perfect technique against the bar amid an otherwise subdued display.
Now Raiola has spoken of his belief that although Pogba may be struggling right now, he will prove to be a success in his second spell at United.
"It's true Pogba is not playing his best yet, he is taking time to adjust but people don't always see the bigger picture," Italian Raiola told the Daily Mail.
"He will dominate for ten years. He is United's lost son."
Raiola, who now has three clients at Old Trafford in Pogba, Zlatan Ibrahimovic and Henrikh Mkhitaryan, still believes United will triumph at the end of the season.
"Sometimes it is better to lose because you realize you are not what you thought," he said. "I still think United will win the league though as they now have the quality."
United has lost three games in a row under Mourinho, having gone unbeaten under its Portuguese manager until September 10 against Manchester City.