Paul Ryan: Republicans Will Repeal and Replace Obamacare Simultaneously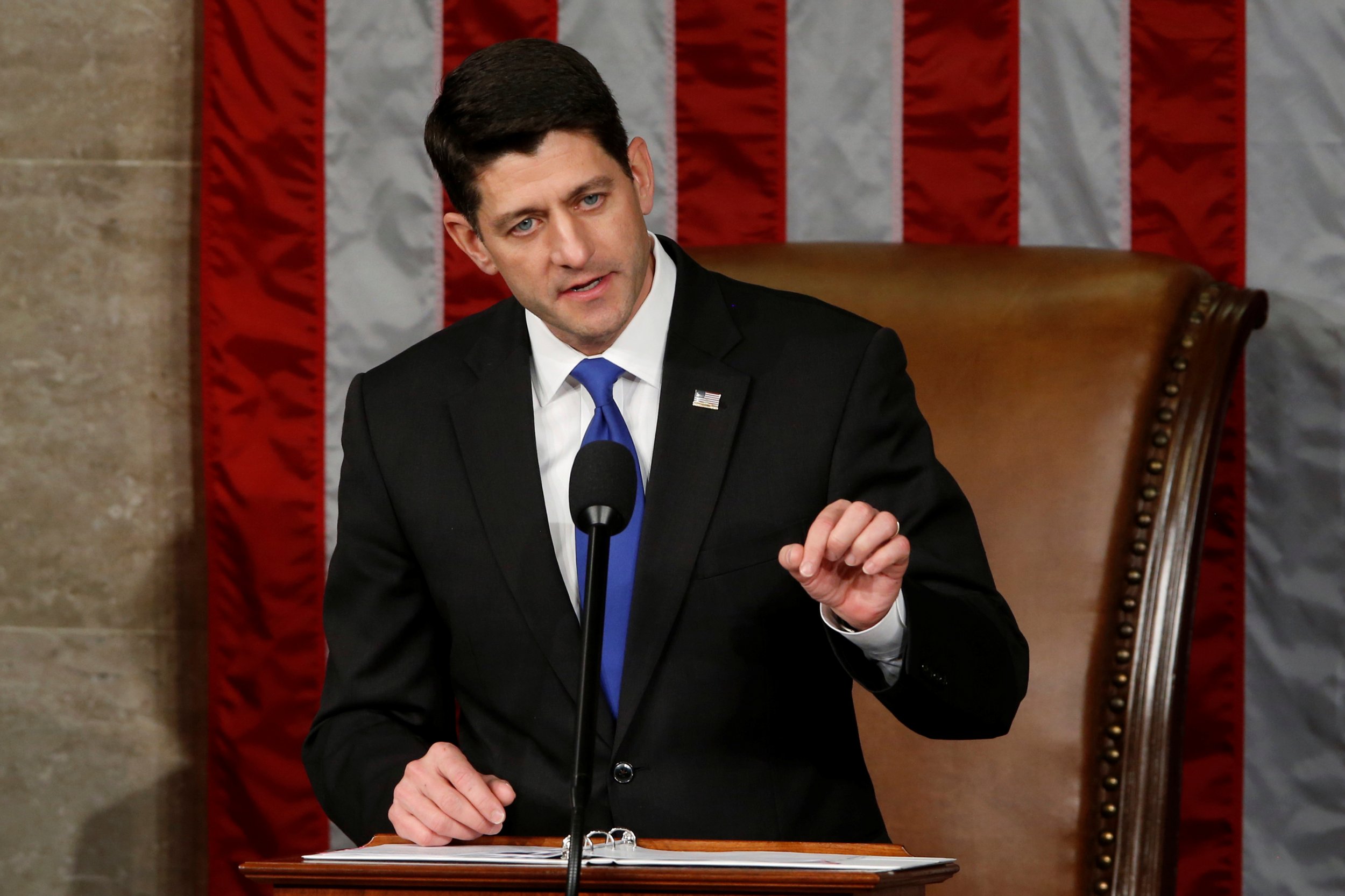 House Speaker Paul Ryan on Thursday night promised that a repeal of Obamacare will coincide with a replacement policy. Speaking during a town hall in Washington, D.C., the Republican leader said drafting replacement legislation is "definitely a plan within the first 100 days" of Donald Trump's presidency.
Related: A dwindling but loud minority is still trying to kill Obamacare
Early during the CNN forum, an Arizona cancer patient told Ryan that the Affordable Care Act saved his life and thanked President Barack Obama for his health care coverage. "Thanks to the Affordable Care Act, I'm standing here alive," Jeff Jeans said, before asking the House speaker why he would repeal the ACA without a replacement.
"Oh, we wouldn't do that. We want to replace it with something better," Ryan said. He explained that Republicans believe state high-risk pools are a smarter way of guaranteeing coverage for Americans with pre-existing conditions. The existing law, he said, is "collapsing," and the GOP must step in to rescue Americans in need of health coverage. Earlier this week, Ryan had said that some elements of an insurance substitute likely would be ready when lawmakers vote to repeal the law, but other aspects would take time.
For years, Republicans have been trying to get rid of Obama's 2010 signature health care law. Eight days before Obama leaves office, Senate Republicans took their first official step in dismantling the measure by passing a budget resolution earlier on Thursday, despite hours-long resistance from Democrats. The vote instructs committees in the House and Senate to begin the process of working on legislation to repeal major parts of the ACA. The House is expected to take up the legislation on Friday.
When CNN's Jake Tapper asked Ryan if he could provide more details about when the replacement would happen, the Republican said, "I don't have a date, but that's something we're working on right now.... We're working on this as fast as possible."
On Tuesday, Trump told congressional Republicans to pass an Obamacare replacement "very quickly." They plan to officially repeal the law by the end of February or the beginning of March, Politico reported.
During the town hall, Ryan said the GOP can put a better system in place. "We can and should have a system in this country where everybody can have access to affordable health care, including people with pre-existing conditions," he said. "That's not what this law is doing. This law is failing on that front."
During the one-hour event, audience members also questioned Ryan on Planned Parenthood, Russia and immigration. One undocumented immigrant mother, who currently is protected from deportation because of the Deferred Action for Childhood Arrivals immigration policy, asked Ryan whether he thought she should be deported. "No," he said. "What we have to do is find a way to make sure that you can get right with the law. And we have to do this in a good way so that the rug doesn't get pulled out from under you and your family gets separated."
CNN hosted a similar event on Tuesday with Senator Bernie Sanders, the one-time Democratic presidential candidate who now holds a leadership role in the Senate. He promised an audience member with incurable breast cancer that he would do everything he can to improve the ACA. "It has problems," he added, "but we damn well are not going to see it repealed and have no replacement there."