'Paying It Forward': Good Samaritan Charms Internet by Hiding Cash in Store
A man is turning heads for hiding money in a Walmart for people to find, garnering a lot of appreciation from viewers.
The TikTok recounting events, captioned, "Walmart in Victoria, Texas #whichone," has been viewed 466,300 times and liked 45,200 times since it was posted on April 10.
The 54-second clip accompanied by music was shared by TikToker @alex.villareal.jr, and it began with the man holding a $20 bill folded up inside a Walmart in the candle aisle.
He showed the cash to the camera and proceeded to place it in a green and yellow candle, putting the lid down on it to hide it inside. Next, he placed the candle on the highest shelf on top of another candle.
The TikToker panned the camera to show that he was right in front of the bathrooms in the store, and he proceeded to walk down an aisle.
Next, @alex.villareal.jr turned down the kitchen aisle, which included pots, cups, and plates. He walked up to a stack of grey plastic bowls and lifted a few up, placing another folded $20 bill inside a bowl and stacking the rest on top.
The TikToker again looked around, showing that he was nearby the kids' clothing.
Finally, @alex.villareal.jr made it to the card aisle, and he chose a purple and gold card for a daughter, opening it up and placing a $20 bill inside. He then put the card behind others before the video cut off.
In a comment to another TikToker, the creator revealed the good deeds took place at the Walmart on North Navarro Street in Victoria, Texas.
In a follow-up video in response to a viewer's suggestion, the TikToker went back to a "random" Walmart and hid more cash. This time he included a note on each $20 bill, and he placed the money in a pack of diapers, pediatric shakes, and inside the lid of infant formula.
More than 1,000 comments poured in over the viral video showcasing the TikToker hiding money throughout a Walmart, and many viewers seemed to appreciate the man's good deeds.
According to Statista, the number of customers per week visiting a Walmart store throughout the world amounts to 230 million customers in 2022. That number has decreased from the following year when 240 million customers visited the business on a weekly basis.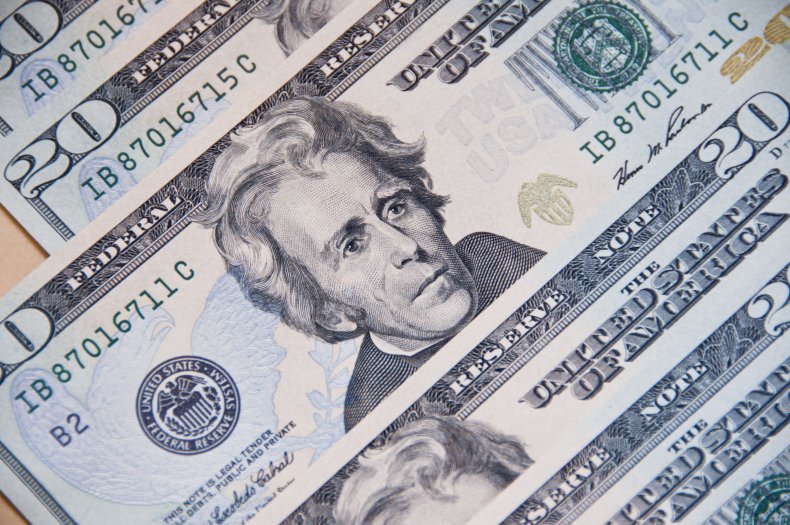 One viewer called the TikToker's actions, "Awesome," adding, "Next time also stick one in a Pampers box, baby formula can, inside a child medicine box, etc.! God bless your good heart!"
People had additional suggestions on what the creator should put the money in next. "Put it in something that broke people actually get," a viewer pointed out. "Like paper towel rolls or in a Ramen box."
Others were encouraged to do the same thing after witnessing the TikToker's videos. "Deada**, I love this idea," a viewer wrote. "I'm going to do it at my local Walmart!"
Some people had kind words for the TikToker. "Such a blessing," a viewer said. "You're an amazing person!"
Comments of appreciation included things like, "I just want to thank you sir," "God bless your heart for doing this," and "Paying it forward! Blessings!"
Another viewer admitted they wouldn't keep the cash if they found it in a card. "I'll be afraid an old lady accidentally left it behind, and I would have turned it in."
However, not everyone thought the TikToker was performing the good deeds out of the kindness of his heart. "After he finished recording, he went back and collected the money," a TikToker said.
Newsweek reached out to TikToker @alex.villareal.jr for comment.
This isn't the only viral moment that's happened in a store. A Publix worker and a young girl have a sweet friendship that's gone viral. A thrift store sold childhood photos of the same boy in frames in a video clip. In a TikTok, a sign at an alleged Aldi was displayed claiming that because of theft, they couldn't put steaks out on the shelf.