Viral Clip Shows Framed Childhood Photos at Thrift Shop: 'Emotional Damage'
A TikToker stumbled upon a person's childhood photos in frames that were being sold at a thrift store, sparking a debate about how the images could have gotten there.
The now-viral TikTok video, captioned, "I'm sure there is a reasonable explanation to all of this #fyp #thrifting #valuevillage," has been viewed 2.4 million times and liked over 286,000 times since it was shared on February 20.
The five-second clip, posted by user @racheltaughtme, or Rachel, started off with a series of pictures of the same boy over the years in frames, which were collected together for sale on shelves at a thrift store called Value Village.
The price set for each was $1.99, and the camera panned to show six different images of the same child seemingly growing up over time in different frames.
According to a survey reported by Statista in 2021, 29 percent of respondents purchased clothing second-hand in the last year. About 19 percent bought shoes, 13 percent purchased household goods, 10 percent bought household appliances, and 7 percent bought stationary and hobby supplies.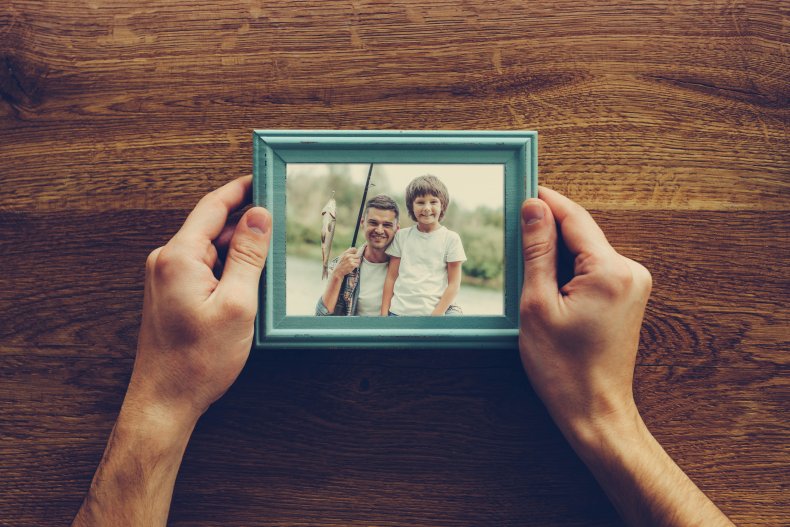 "Whose son is this?" the screen read along with crying emojis. "Your parents donated all your photos man."
Over 3,600 comments came in with many people theorizing how the photos got there to begin with and why they might have been donated.
Some TikTokers thought the person in the photos might have been deceased. "What if he died, and it made them sad to look at?" a TikToker theorized.
While another viewer said the same thing happened to their friend "when he came out. I bought them all and made a rainbow collage."
A TikToker thought the frames could have been in a storage locker that was repossessed "or from a tenant who was evicted and wasn't able to retrieve their belongings."
Other theories included ideas like, "What if he donated them himself," and "Maybe family disowned him or everyone's dead and someone else donated them."
More than one TikToker wanted to purchase all of the photos in frames themselves. "I'd buy them, hang 'em up at home, and have a story about my son who's a space astronaut who's on board the outer space station rocket," a user joked. "Papa so proud."
Jokes abounded about the situation surrounding the mysterious person's photos. "When you come home with a 98 percent in math instead of a 100," a TikToker wrote.
Other comments from viewers included, "Emotional damage," and "That's hella sad though."
Newsweek reached out to Value Village and TikToker @racheltaughtme for comment.