Pelosi Believes Biden's Denial of Tara Reade's Sexual Assault Allegation, Says She's 'Proud' to Support His Campaign
Democratic House Speaker Nancy Pelosi said she believes presumptive Democratic presidential nominee and former Vice President Joe Biden's denial of the sexual assault allegations levied against him by Tara Reade, a former aide who worked for Biden when he served as Delaware's senator during the 1990s.
Pelosi added that she believes investigators should still look into Biden's records from during his time as a senator to see if there's any mention of sexual assault accusations. However, bureaucratic and logistical hurdles have made accessing Biden's records somewhat unlikely, at least in the near future.
During her Tuesday evening appearance on the MSNBC news program The Beat With Ari, host Ari Melber asked Pelosi whether she considered the accusations "a closed issue" following Biden's denial of Reade's allegations on MSNBC's Morning Joe last Friday.
"I'm saying unequivocally it never, never happened," Biden said on Friday. "And it didn't. It never happened. I'm asking the Secretary of the Senate today to identify whether any such document exists. If it does, make it public."
Pelosi responded to Melber's question by saying, "Well, it is [a closed issue] for me. I have said I am proud to support Joe Biden for President. I believe him when he says it didn't happen. But I also believe him when he says let them look into the records, and that's what they should do."
"But I'm not going to answer this question again," she added.
"I will just say I have every confidence that Joe Biden will be a great President of the United States," she continued, "not only because of the person of integrity that he is, but the person of vision that he is."
Pelosi then touted Biden's support for "health care for all Americans, job security, [and]... the kitchen table issues ... fairness and not trickle-down economics."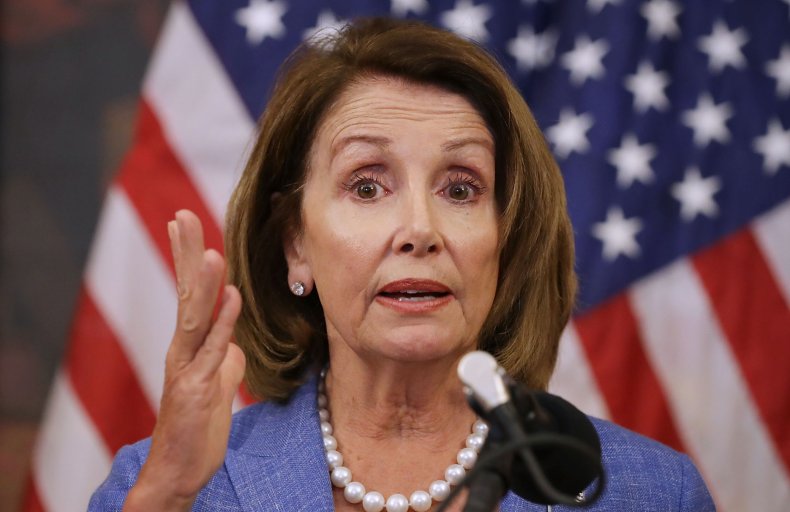 Locating personnel records from Biden's senatorial days may not be easy though.
Biden has said that his senatorial personnel records are in the National Archives. However, according to Politico, the National Archives says the records are held by the Senate, the Senate says they're held by the General Services Administration (GSA) and the GSA says they're located at the National Archives.
In addition to his personnel records, Biden won't ask the University of Delaware to publicly release the 1,875 boxes and 415 gigabytes worth of records spanning his 36-year Senate career which he donated to the university in 2012.
Not only do the Delaware files not contain Biden's senatorial personnel documents, he said on Friday, but they also include sensitive records of his private talks with foreign leaders and high-level policy discussions that "could be really taken out of context" and serve as "fodder in a campaign."
A University of Delaware spokeswoman, Andrea Boyle, told Politico that because university archivists are currently curating Biden's files, a process that "takes a significant amount of time," the papers won't be available to the public for a while.
Newsweek reached out to the Biden campaign for further information. This story will be updated with any response.