Former vice president Mike Pence reportedly declined an invitation to speak at the Conservative Political Action Conference (CPAC), where former president Donald Trump will be making his first major public appearance since leaving the White House.
The conference will be held in Orlando, Florida from February 25 to February 28. Trump will make a speech in the afternoon on the final day of the conference, according to a schedule posted on CPAC's website.
Several former Trump administration officials will also speak at the event, including former Secretary of State Mike Pompeo. Other staunch allies of the former president who will be guest speakers include Texas Sen. Ted Cruz, Florida Gov. Ron DeSantis and South Dakota Gov. Kristi Noem.
However, Pence is notably absent from the speaker line-up.
According to a tweet from Politico reporter Gabby Orr, Pence declined an invitation to speak at the event.
A spokesperson for Pence has been contacted for comment.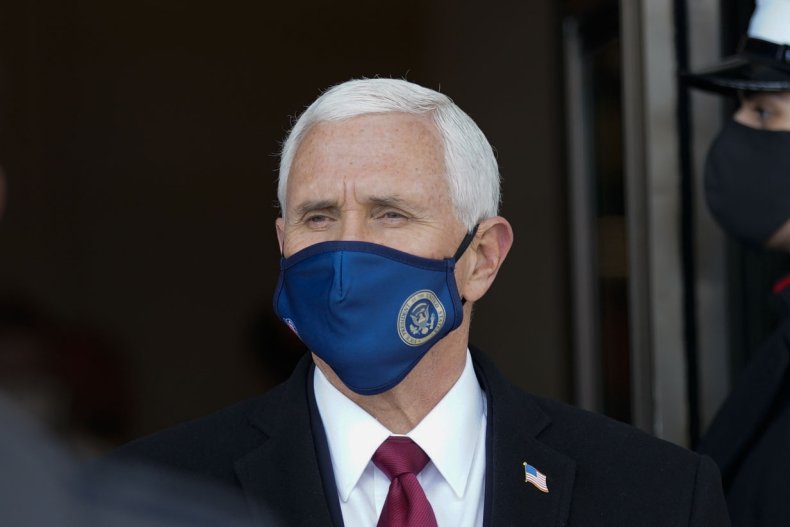 The relationship between Trump and Pence fractured in the waning days of Trump's presidency.
He left office shortly after being impeached on a charge of inciting the January 6 assault on the U.S. Capitol, where lawmakers had gathered to affirm Joe Biden's victory in the 2020 election.
Trump had urged Pence to block it—something Pence did not have the power to do—and the former vice president became a target of angry Trump supporters.
Trump is expected to use his CPAC speech to talk about the future of the Republican party and the conservative movement, a source told Reuters.
"He'll be talking about the future of the Republican party and the conservative movement," the source said. "Also look for the 45th president to take on President [Joe] Biden's disastrous amnesty and border policies."
Trump has maintained a fairly low profile since he departed the White House last month and moved to his resort in Palm Beach, Florida. But he hinted that he would be making a political comeback after the Senate voted to acquit him in a historic impeachment trial earlier in February.
"Our historic, patriotic and beautiful movement to Make America Great Again has only just begun. In the months ahead I have much to share with you, and I look forward to continuing our incredible journey together to achieve American greatness for all of our people," he said after the Senate vote.
"There has never been anything like it! We have so much work ahead of us, and soon we will emerge with a vision for a bright, radiant and limitless American future."