Pennsylvania Is Giving Us Hope | Opinion
These are anxious times. We are one day away from Election Day. Political pundits and pollsters are telling us what might happen with voters. But here's why I have hope: Women of color in Pennsylvania are showing up in record numbers to vote. Asian-American and Pacific Islander women and Black women, in particular, are poised to deliver this must-win state for the Biden-Harris ticket.
This may come as a surprise to many who haven't been paying attention to the fastest-growing voting bloc in the country, but we at She the People have said it all along: Women of color are the margin of victory in key battleground states. And according to our latest data, Pennsylvania may prove to be a perfect example.
In 2016, President Donald Trump won the state by 44,000 votes. That year, however, 268,000 eligible women of color did not vote, according to a She the People analysis based on 2016 census information. This year, early voting data shows that women of color registration is up 10 percent from 2016; 330,000 women of color have requested absentee ballots (8 percent higher than that of all voters in the state), and 175,420 women of color have already voted, turning out at a higher rate than state as a whole.
What a difference four years make.
What does this tell us? It tells us that women of color voters in Pennsylvania are more energized in this election than ever before. And it's no wonder: There's a lot at stake that directly impacts communities of color. In this age of Black Lives Matter, the murders of George Floyd, Breonna Taylor and most recently Walter Wallace Jr., at the hands of Philadelphia police, have intensified the resolve of Black women to address the specific forms of racial violence Black Americans are facing.
Anti-Asian sentiment fueled by the president's racist remarks in reaction to COVID-19, police brutality and systemic racism that disproportionately impact Black and brown communities, inhumane anti-immigration policies, and a refusal to denounce white supremacists, who, instead, have been called upon to carry out voter suppression tactics—all have been powerful reminders of what's really on the ballot. Our basic rights, dignity and the safety of our children and our communities are on the line. And women of color aren't backing down.
According to our analysis based on Catalist data, Asian-American and Pacific Islander women, who are rarely mentioned in political analyses, are turning out in Pennsylvania in astounding numbers. Absentee ballot requests among this group are 34 percent higher than for all voters in the state. In early voting, they are turning out at a 22 percent higher rate than voters across the state.
Black women are also showing up. Absentee ballot requests are 9 percent higher among Black women than for all requests in the state. In early voting, they are turning out at an 8 percent higher rate than all voters.
These trends are compelling in a state where early voting was not possible in 2016 unless you could prove you had a disability, illness or would be out of town on Election Day. If the high voter turnout is a true indication of outcome, motivated women of color committed to repudiating Trump will carry the day.
Of course, this momentum didn't build overnight. Organizations such as OnePA, for example, are focused specifically on women of color and people of color voters in Philadelphia, where 15 percent of the state's vote is located. The organization has been working to turn out 200,588 low-propensity voters, or voters who are traditionally neglected. She the People contacted 116,633 of these same voters in Pennsylvania in the weeks leading up to the election. Local women of color leaders such as Philadelphia City Council Member Helen Gym are tirelessly speaking to voters about the issues like housing, jobs, racism and justice that are on the ballot. And it is working.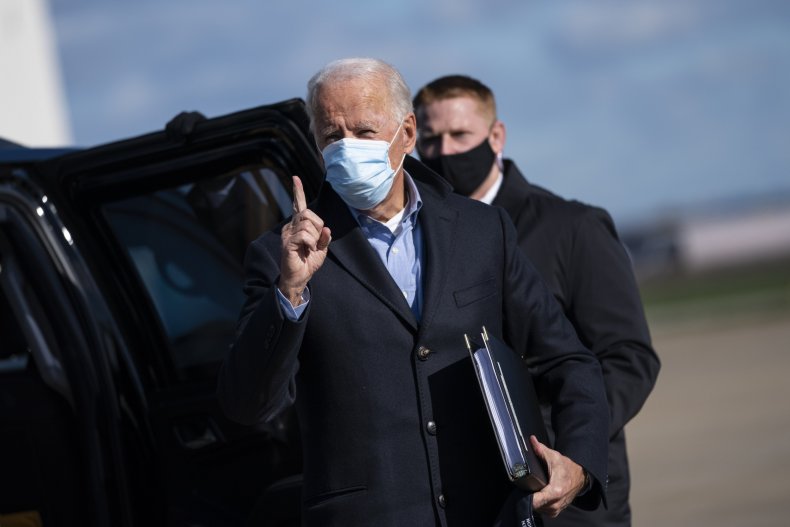 Women of color aren't just turning out in Pennsylvania, however. They are turning out across battleground states in numbers that dwarf those of 2016. In seven swing states—Arizona, Georgia, Florida, Michigan, Pennsylvania, Texas and Wisconsin—almost 4 million women of color have already voted, an 83 percent increase from this time in 2016.
Consider these early numbers:
Arizona: 65,000 more women of color have voted over this time in 2016, a 42 percent increase
Florida: 331,000 more women of color have voted over this time in 2016, a 43 percent increase
Georgia: 258,000 more women of color have voted over this time in 2016, a 69 percent increase
Texas: 772,000 more women of color have voted over this time in 2016, a 103 percent increase
Michigan: 159,000 more women of color have voted over this time in 2016, a 281 percent increase
Wisconsin: 49,000 more women of color have voted over this time in 2016, a 144 percent increase
Women of color in Pennsylvania and key swing states aren't waiting around. If there's any hope of winning the White House and key down-ballot races, they're it. And they're stepping up like never before to prove it.
Aimee Allison is founder and president of She the People, a national network of women of color in politics. She is a columnist for Newsweek.
The views expressed in this article are the author's own.