Pennsylvania Officially Closes School for the Rest of the Year Due to Coronavirus
Pennsylvania schools will not reopen before the end of the current academic year, Governor Tom Wolf announced on Thursday.
The order applies to all K-12 institutions, including private, parochial and vocational schools, as well as pre-kindergarten programs and early learning centers. Colleges and universities—which were directed to close in accordance with the governor's stay-at-home mandate, enacted April 1 and expected to last through the end of the month—will similarly remain closed.
In a video message posted to YouTube by the Pennsylvania Department of Education, Wolf told state residents the decision was a "critical step" toward ensuring the health and safety of as many individuals as possible while the coronavirus pandemic runs its course.
"Schools will remain closed for the rest of the academic year, but that doesn't mean learning is stopping in Pennsylvania," the governor said. "While this was a critical step for us to take to protect as many people as possible, it was not an easy decision to make. We all know Pennsylvania's schools are about more than academics: they're sources of hope, inspiration, stability, inclusion. But Pennsylvanian have stepped up in response to this unprecedented situation."
Wolf also commended parents, caregivers and educators for facilitating what has been an ongoing transition to remote, online classes. The governor's office originally called for statewide K-12 school closures on March 13, after Pennsylvania identified its first wave of coronavirus cases. Since then, more than 18,000 residents have tested positive for the virus, according to the Pennsylvania Department of Health's Thursday afternoon report. Of them, 338 have died.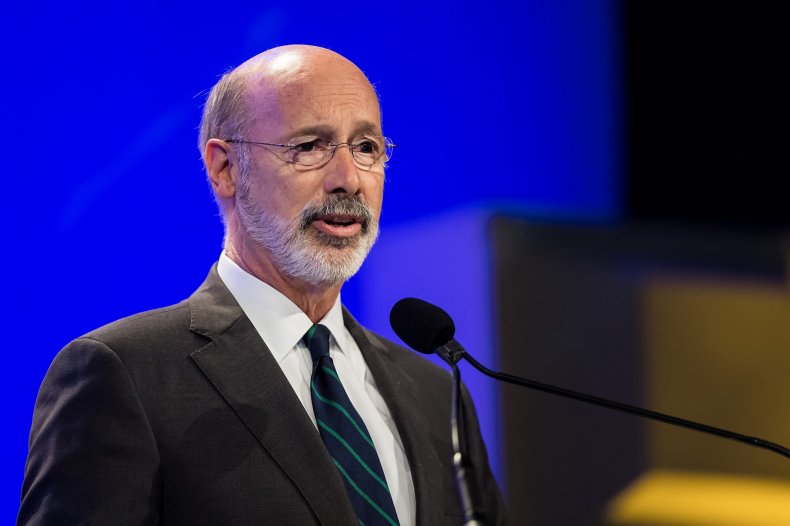 "We must continue our efforts to mitigate the spread of the virus during this national crisis," Wolf said in an accompanying statement released by the governor's office Thursday, adding that extending school closures "is in the best interest of our students, school employees and families."
Pennsylvania's coronavirus case counts have spiked since early last week. The state confirmed 1,989 new cases on Thursday, the highest 24-hour increase it has reported so far, with more than 3,250 new cases confirmed since Monday. Statewide, at least 1,000 new coronavirus cases have been identified daily in Pennsylvania for the past nine days.
Pennsylvania has reported the seventh-highest incidence of coronavirus among all U.S. states, behind New York, New Jersey, Michigan, California, Louisiana and Massachusetts. Per Johns Hopkins University's Thursday statistics, close to 432,600 people have tested positive for the virus nationwide. The country has reported more than 14,800 deaths as a result, as well as at least 24,245 recoveries.