Pennsylvania Proposes Sale of Recreational Marijuana Just Days After Governor Says He Supports Legalization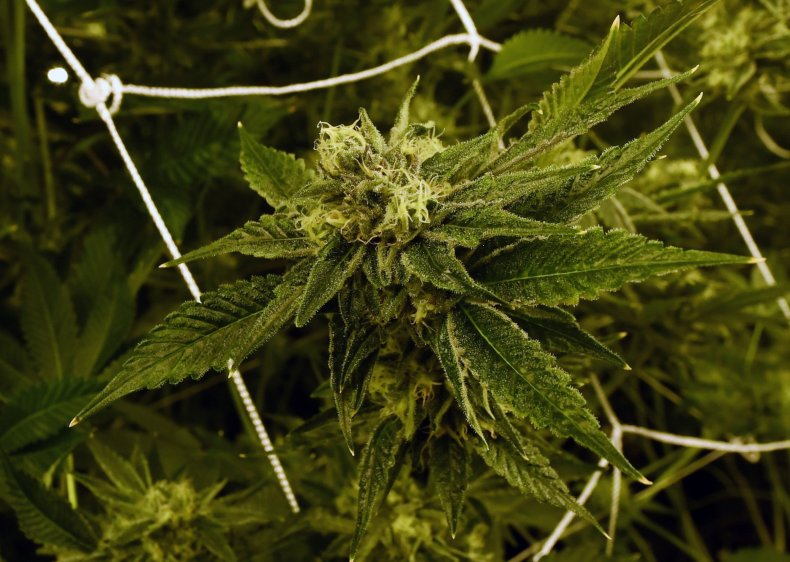 A Pennsylvania legislator has proposed a bill that would legalize the sale of marijuana in the state's liquor stores.
State Representative David Delloso, a Democrat from Delaware County, proposed the bill to the Pennsylvania General Assembly on September 30. According to Lancaster Online, supporters cited a report that "says legalizing recreational adult use of marijuana would create a $1.66 billion industry, add more than 18,000 jobs and generate over $580 million in tax revenue."
The bill amends a 1951 law regulating the vending of alcohol to include provisions for the sale of cannabis. It proposes imposing rules on the drug's sale which are in many ways identical to how most states oversee alcohol. People who wish to purchase cannabis must be 21 years old and show legal proof of their age. "Driving under the influence of cannabis" would also be illegal.
If the drug were to be sold in Pennsylvania, it would be "well taxed and well regulated to protect the kids," Delloso said in a phone interview with Lancaster Online. "When I was a kid, you knew what bars would sell you a six-pack, but you knew that no matter how hard you tried, you weren't getting out of a state store with a bottle of Jack Daniel's."
The bill would not decriminalize personal marijuana cultivation or sale in the state. Rather, it forbids "criminal actors" —those who do not work in "legitimate, State-operated stores"— from selling it. In Pennsylvania, both growing marijuana plants and selling more than 30 grams of marijuana are currently felonies punishable by up to 5 years in prison and a fine of up to $15,000, according to the National Organization for the Reform of Marijuana Laws.
There is no guarantee the bill will become law. All of its supporters in the legislature are members of the Democratic Party, while the majority of Pennsylvania's legislators were elected as Republicans, according to Lancaster Online.
Delloso proposed the bill only days after Governor Tom Wolf announced publicly that he supported the legalization of recreational marijuana and urged legislators to take action.
Wolf made his announcement shortly after the release of findings from a public listening tour conducted by Lieutenant Governor John Fetterman. The tour provided evidence that a majority (between 65 and 70 percent) of Pennsylvanians approve the legalization of cannabis for adult use. Most respondents also supported removing cannabis's status as a Section 1 drug, a classification that also includes heroin, LSD and ecstasy.
If the bill passes and becomes law, Pennsylvania would become the twelfth state in the country to allow adults to consume cannabis recreationally. Alaska, California, Colorado, Illinois, Maine, Massachusetts, Michigan, Nevada, Oregon, Vermont and Washington have legalized it, as has the District of Columbia.