Pennsylvania Rep. Appears to Mock Joe Biden's Stutter During Trump Campaign Call
Pennsylvania Representative Mike Kelly appeared to mock Democratic presidential candidate Joe Biden's stutter during a campaign call for President Donald Trump, according to a tweet posted by Cameron Joseph, senior political reporter for Vice, on Tuesday.
"Representative Mike Kelly seems to make fun of Joe Biden's stutter during a Donald Trump campaign conference call," Joseph wrote.
The tweet continues with a quote from Kelly both mocking and mimicking Biden's stutter: "He kind of stumbled. 'We-we-we, we'll work it out. We'll work it out'... let him go ahead and mumble and bumble wherever he wants."
Dave Catanese, National Political Correspondent for the McClatchy DC Bureau, also noted a similar statement from Kelly.
"On a Trump campaign call focused on Biden's fracking position, Representative Mike Kelly appears to mimic a stutter while reciting Biden's statements," Catanese tweeted. "'W-w-w-we'll work it out.'"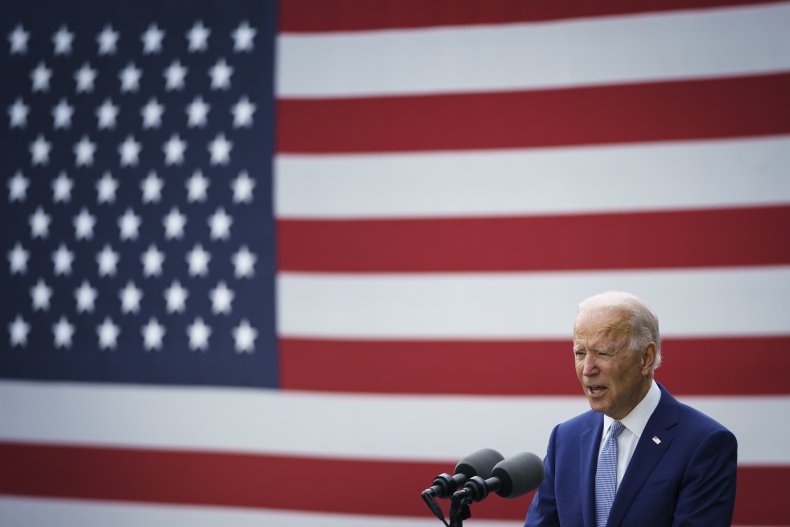 Joseph later replied to his tweet to mention that Kelly also joked about giving Biden tapioca pudding, making it possible that the stab was at the Democratic Presidential candidate's age rather than his stutter, although Joseph notes that this is a "charitable" way to look at the representative's insults.
"He continued with some cracks about giving Biden tapioca so maybe it was a shot at his age rather than his stutter, but that's the charitable read here," wrote Joseph.
Mike Kelly didn't respond to Newsweek's request for comment in time for publication.
This isn't the first time the former vice president has been mocked for his speech impediment.
Lara Trump, President Trump's daughter-in-law and spouse to Eric Trump, criticized Biden's stutter during a "Women for Trump" event in January.
"Every time he comes on stage and they turn to him, I'm like, Joe can you get it out, let's get the words out, Joe," Lara said. "You kinda feel bad for him."
Biden also faced criticism from former press secretary Sarah Sanders in December. Sanders tweeted that she wasn't trying to make fun of anyone but she was trying to convey that she couldn't follow "much of anything Biden is talking about."
"I've worked my whole life to overcome a stutter. And it's my great honor to mentor kids who have experienced the same," Biden responded on Twitter to Sanders' tweet. "It's called empathy. Look it up."
Sanders has since deleted the tweet and apologized, saying she wasn't aware Biden had struggled with stuttering as a kid.
Neither the Trump nor Biden campaign responded to Newsweek's request for comment in time for publication.