Pennsylvania Republican Jeff Pyle Deletes Facebook Page After Mocking Transgender Biden Nominee
Pennsylvania Republican State Representative Jeff Pyle deleted his Facebook page after posting a meme mocking Dr. Rachel Levine, a transgender woman who has been nominated by President Joe Biden to serve as the assistant secretary of health.
Levine was chosen by Biden's administration following her work as Pennsylvania's Secretary of Health. If Levine's nomination is approved, she would become the first transgender person to be confirmed by the U.S. Senate. Pyle faced calls to resign after posting the now-deleted meme Levine, which compared Levine's physical appearance to that of Benjamin Franklin.
"I owe an apology and I offer it humbly," Pyle said, but declined to specifically reference Levine in his statement.
On Saturday, Pyle said he was informed of "the error of my post" by a Democratic leader in the Pennsylvania state House.
"From this situation I have learned to not poke fun at people different than me and to hold my tongue," Pyle said. "Be a bigger man."
As of Monday, Pyle's Facebook page was unable to be viewed. Newsweek reached out to Pyle's office for comment.
Pennsylvania Democrat State Representative Brian Sims, who is openly gay, criticized Pyle's meme on Thursday in a Twitter thread.
"By attacking Sec. Levine in this way," Sims wrote in part, "Rep. Pyle has perpetuated both transphobia and discrimination against the LGBTQ+ communities which have among the highest rates of civil rights violations and discrimination in the nation, often with deadly consequences."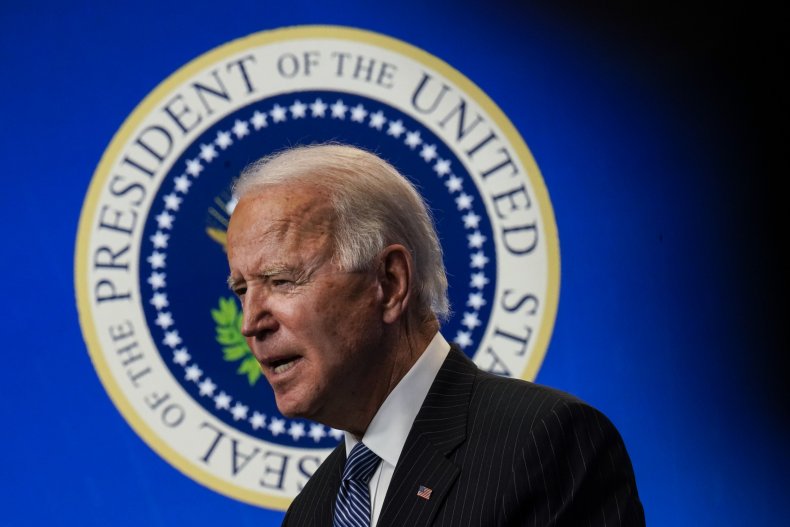 In a January statement announcing Levine's nomination, Biden said Levine would "bring the steady leadership and essential expertise we need to get people through this pandemic—no matter their zip code, race, religion, sexual orientation, gender identity, or disability—and meet the public health needs of our country in this critical moment and beyond."
Pennsylvania Governor Tom Wolf praised the Biden administration for tapping Levine for the position, describing Levine as a "wise and dedicated partner" during the state's battle against COVID-19. However, Georgia Republican Representative Marjorie Taylor Greene tweeted on Tuesday that Levine was "unfit" to be confirmed.
In March, Pennsylvania's health department issued coronavirus guidance for nursing homes. According to the guidance, nursing homes were to continue accepting "new admissions and receive readmissions for current residents who have been discharged from the hospital who are stable." In 2020, Levine moved her mother out of a long term care facility at a time when deaths attributable to COVID-19 were on the rise.
"President-elect @JoeBiden's pick for assistant secretary of health 'likely contributed to the thousands of elderly deaths in Pennsylvania' by placing COVID positive patients into nursing homes," Greene tweeted. "This person is unfit to be confirmed by the Senate."
At the time, Devine said she was following her mother's wishes by removing her from the facility, telling reporters that her mother was "more than competent to make her own decisions."
Correction (1/25/2021, 10:20 p.m.): The headline referred to Dr. Rachel Levine as a nominee for the Biden Cabinet. Assistant secretary of health is not a Cabinet position. Newsweek regrets the error.