Pentagon Announces Commission to Rename Military Bases Named for Confederates
On Friday, Acting Secretary of Defense Chris Miller announced the first four members of an eight-person commission to begin the renaming of military bases named after Confederate military leaders. The renaming of military bases was part of the National Defense Authorization Act (NDAA) that President Donald Trump recently vetoed, only to have his veto overridden by Congress.
The commission so far includes four individuals: military advisor, Sean McLean; Department of Defense liaison, Joshua Whitehouse; Acting Assistant Secretary of Defense for Legislative Affairs, Anne G. Johnston; and Army Colonel Earl Matthews.
The renaming of bases was part of a measure included in the NDAA by Democratic Massachusetts Senator Elizabeth Warren. Her measure established an eight-person commission that would oversee the renaming of at least 10 confederate-named U.S. military bases within three years, as well as any the removal of Confederate names, symbols, monuments and other honors from military buildings, streets, ships, aircraft, weapons and equipment, according to Politico.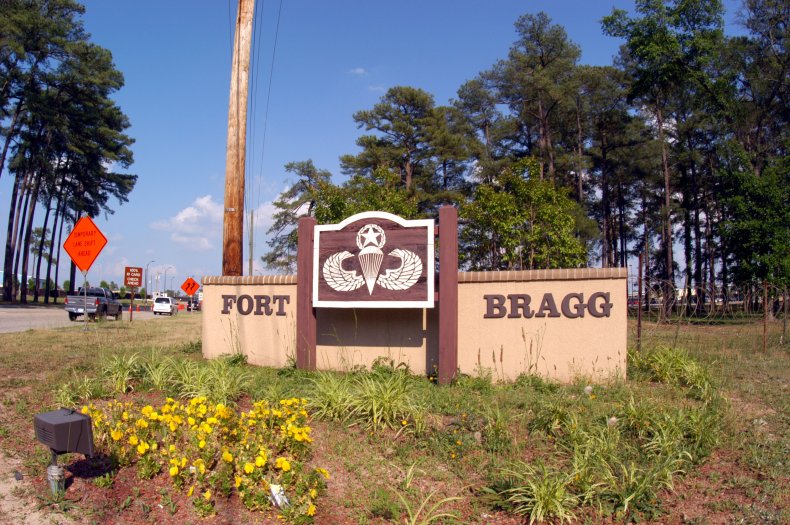 The commission will develop criteria for identifying Confederate monuments and recommend procedures for renaming them, gathering input from local communities, the aforementioned publication reports. While the commission doesn't have to develop the new names, the Army or defense secretaries can develop a renaming process, if they wish.
By Oct. 1, 2022, the commission must submit a report detailing its suggestions to the House and Senate Armed Services Committees. After that, the Pentagon will have until early 2024 to rename the items based on the commission's plan.
President-elect Joe Biden has said he supports the renaming of the military bases, and the NDAA set aside $2 million for the effort. It's possible Biden could accelerate the timeline with congressional or military support.
On July 1, 2020, President Donald Trump threatened to veto the NDAA over the base renaming, writing, "I will Veto the Defense Authorization Bill if the Elizabeth 'Pocahontas' Warren (of all people!) Amendment, which will lead to the renaming (plus other bad things!) of Fort Bragg, Fort Robert E. Lee, and many other Military Bases from which we won Two World Wars, is in the Bill!"
On November 10, three dozen Senate Democrats recently wrote a letter to ranking members of the House and Senate Armed Services Committees urging that the provision remain.
"Millions of servicemembers of color have lived on, trained at, and deployed from installations named to honor traitors that killed Americans in defense of chattel slavery," the letter read.
"Renaming these bases does not disrespect our military," the letter continued, "it honors the sacrifices and contributions of our servicemembers in a way that better reflects our nation's diversity and values. We know who these bases were named for and why they were named. It is long past the time to correct this longstanding, historic injustice. We must not shrink from our solemn duty in his moment."
On December 23, 2020, Trump vetoed the NDAA because it didn't include a repeal Section 230 of the 1996 Communications Decency Act, a law shielding social media companies from liability for posts shared by users. Trump claimed that the law allows China, Russia and other countries to spread misinformation on U.S. social media sites with impunity, but legal experts disagree with his assessment.
On December 28, 2020, House lawmakers overrode Trump's veto in a 322-87 vote. On January 1, 2021, Senate lawmakers overrode Trump's veto in a 81-13 vote.
Newsweek contacted the Pentagon for comment.