Pentagon Corrects Defense Secretary on China, Taiwan After White House Fixes Biden Remarks
The Pentagon has edited an incorrect reference by Defense Secretary Lloyd Austin to the number of understandings the United States has reached with China and Taiwan just hours after the White House scrambled to clarify comments made by President Joe Biden, who appeared to commit to the defense of Taipei if Beijing were to attack.
The first apparent gaffe came as Biden answered questions Thursday evening during a town hall hosted by CNN. Discussing China, one university student asked the president, "What will you do to keep up with them militarily, and can you vow to protect Taiwan?," to which Biden replied, "Yes and yes."
An open pledge to defend Taiwan would mark a reversal of decades of strategic ambiguity through which the U.S. has neither confirmed nor denied its willingness to come to the aid of Taiwan in the event of an attack by China.
After Biden went on to discuss the might of U.S. military power and his own history with Chinese President Xi Jinping, host Anderson Cooper intervened for clarification on the president's answer, asking, "So you're saying that the United States would come to Taiwan's defense if China attacked?"
"Yes, we have a commitment to do that," Biden said.
A White House spokesperson then quickly issued a revised version of U.S. policy, which matched the more traditional line of thought.
"The U.S. defense relationship with Taiwan is guided by the Taiwan Relations Act. We will uphold our commitment under the act, we will continue to support Taiwan's self-defense, and we will continue to oppose any unilateral changes to the status quo," the spokesperson said.
Biden's comments and the abrupt turnaround stirred controversy and confusion across social media.
But just hours later, Austin made an apparent error of his own as he attempted to explain the U.S. position on the critical issue during a summit of the U.S.-led NATO Western military alliance in Brussels.
"Nobody wants to see cross-strait issues come to blows, certainly not President Biden, and there's no reason that it should," Austin said. "You've heard us say this a number of times, and I'll say it again. We remain committed to our One China Policy, in keeping with the Taiwan Relations Act, the Three Assurances and the six communiques."
But, as a note in the Pentagon's own transcript of the comments notes, Austin was actually referring to "the three U.S.-PRC Joint Communiqués" that set the stage for the relationship between Washington and Beijing after 1979 and "the Six Assurances" that promise lasting support for Taipei, albeit through informal channels.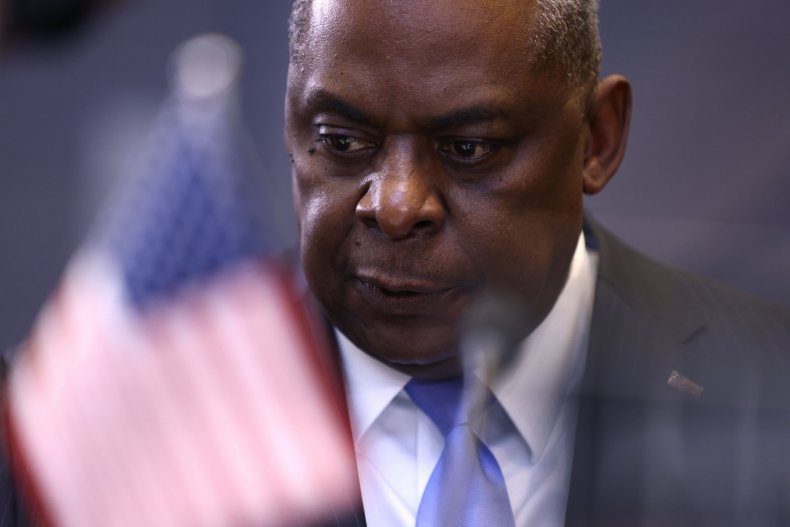 The dispute between Beijing and Taipei is rooted in the Chinese civil war that ended with a Communist triumph and the declaration of the People's Republic of China in 1949. Defeated nationalists fled to the island of Taiwan and regrouped to maintain the remnants of the Republic of China.
The U.S. initially recognized Taiwan, but would shift relations to mainland China three decades later as the People's Republic fell out with the Soviet Union and opened its economy. Today, only 14 countries and the Vatican maintain formal ties with Taipei, a relationship that precludes any diplomacy with Beijing, which has vowed to retake the island through diplomacy, or by force if necessary.
But the U.S. continues to foster unofficial relations with Taiwan and has expanded these interactions in recent years. This dynamic includes military assistance, something Austin said Friday would continue in spite of Chinese protests.
"As we've done over multiple administrations, we'll continue to help Taiwan with the sorts of capabilities that it needs to defend itself," Austin said, "and so we'll stay focused on those things."