At least 100 Marines were deployed Tuesday as reinforcements for the U.S. Embassy in Baghdad, Iraq after Shiite demonstrators protested Sunday's U.S.-led airstrikes against five sites held by militia group Hezbollah, which is allegedly backed by the Iranian government. Protesters set fires outside the embassy building, hurled stones over the walls, broke windows and yelled "Death to America."
There are currently no plans to evacuate the embassy building, according to the Marine Corps Times.
As previously reported by Newsweek, a Pentagon official speaking under the condition of anonymity said the protesters at the embassy "were directly influenced, orchestrated, prodded by the Iranians."
Secretary of Defense Dr. Mark T. Esper tweeted the deployment Tuesday saying "The Department of Defense is working closely with the State Department to ensure the security of our Embassy and personnel in Baghdad."
"We have taken appropriate force protection actions to ensure the safety of American citizens, military personnel and diplomats in country, and to ensure our right of self-defense," Esper continued. "We are sending additional forces to support our personnel at the Embassy."
"As in all countries, we rely on host nation forces to assist in the protection of our personnel in country, & we call on the Gov't of Iraq to fulfill its international responsibilities to do so," added Esper. "The US continues to support the Iraqi people & a free, sovereign, & prosperous Iraq."
Newsweek reached out to the White House for further comment but did not receive a response in time for publication.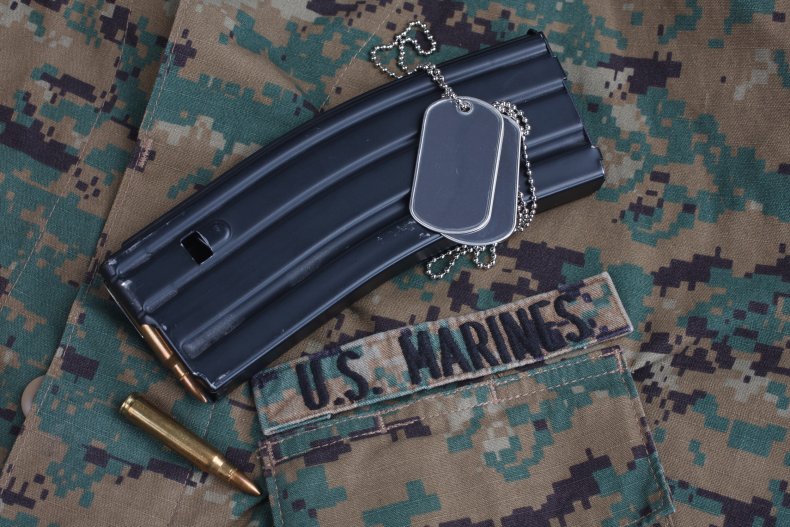 Airstrikes over the weekend were in retaliation against attacks on military installations jointly held by the U.S. and Iraq, one of which killed an American contractor Friday. Objectives targeted by the U.S. consisted of weapon storage facilities and command centers held by Hezbollah.
While the airstrikes took place in both Iraq and Syria, the Trump administration has made clear that its actual target is Iran, which the White House blames for the insurgent attacks in the area.
"What we did was take a decisive response that makes clear what President Trump has said for months and months and months," said Secretary of State Mike Pompeo in a news conference Sunday, "which is that we will not stand for the Islamic Republic of Iran to take actions that put American men and women in jeopardy."
"U.S. military aggression against Iraqi soil and Iraqi forces is strongly condemned as a clear example of terrorism," said Iranian foreign ministry spokesman Abbas Mousavi.
President Donald Trump tweeted that the situation at the embassy is under control Tuesday, but blatantly put Iran on notice.
"The U.S. Embassy in Iraq is, & has been for hours, SAFE! Many of our great Warfighters, together with the most lethal military equipment in the world, was immediately rushed to the site," Trump said. "Thank you to the President & Prime Minister of Iraq for the rapid response upon request... Iran will be held fully responsible for lives lost, or damage incurred, at any of our facilities."
"They will pay a very BIG PRICE!" Trump continued. "This is not a Warning, it is a Threat. Happy New Year!"