Pentagon Puts Provisions to Fight Extremism Among Soldiers in New Budget Request
A line item in the Department of Defense's (DOD) proposed budget includes $30.8 million for "punitive regulation on extremist activities" and other anti-extremist prevention measures.
The budget proposal contained few details. Nevertheless, the millions would help the military train, screen and create policies for reducing extremist ideologies among its members. This would include "vetting protocols," social media monitoring to screen out extremists, a case management tool for tracking concerning extremist activities and punishments for service members found guilty of furthering extremism.
Existing DOD policies and ones in the Uniform Code of Military Justice already allow active service members to face charges for espousing extremism or participating in extremist plots, Military Times reported.
Approximately $9.1 million of the funding would aid in "combating extremism and insider threats," including improvements in federal reporting capabilities and methods for tracking extremism.
The budget proposal is part of a larger push to fight extremism in the military ranks. The military began looking more closely at the issue after the January 6 insurrection. Nearly 20 percent of 140 arrested insurrectionists were either military veterans or retirees, NPR reported.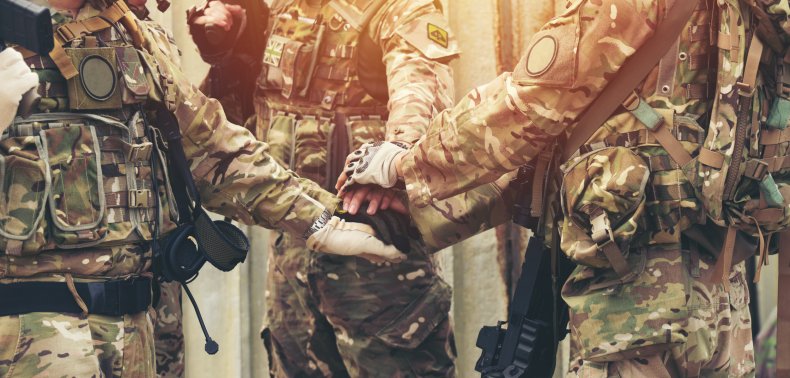 On February 5, Defense Secretary Lloyd Austin directed military commanders and supervisors at all levels to conduct a one-day "stand down" to address right-wing extremism.
The stand down order included procedures for conducting small-group training, discussion talking points, case studies, a reading guide, common questions and answers as well as instructions on how to report the training's completion, The Hill reported.
But a one-day stand down isn't enough to address the issue, Dov Zakheim told the aforementioned publication. Zakheim is a former undersecretary of Defense comptroller, chief financial officer for the Department of Defense and a deputy undersecretary of Defense. He argued that the military needs a multi-pronged approach.
"The Internet has played a role in the present [surge of extremism in the military], with extremist content found on websites, discussion forums, chat rooms, social media, messaging apps, gaming and streaming sites and other platforms," Mark Pitcavage, an expert on far-right groups for the Anti-Defamation League, told a House Armed Services Committee hearing last year. He called the military's handling of extremism "haphazard" at best, according to Politico.
In mid-March, Democratic Arizona Representative Ruben Gallego wrote a letter to Austin and other top military leaders to strip veteran benefits from any former military members who participated in the January 6 Capitol riots.
Veterans are typically given taxpayer-funded benefits, including access to disability compensation, educational assistance, cheaper healthcare options, vocational opportunities and state programs that reward their service, Gallego noted.
"Many of the veterans and service members who attacked their own government actively and enthusiastically enjoy special benefits given to them by their fellow citizens," Gallego wrote. "Insurrectionists should not enjoy benefits they no longer deserve."
Newsweek contacted the Department of Defense for comment.