People Are Just Realizing This Incredible Detail About KFC's Twitter Account
Fast-food lovers have just realized this incredible detail about the official KFC Twitter page, with people labeling whoever runs the account a "genius."
It's no secret that the cornerstone of Kentucky Fried Chicken's success is its elusive 11 herbs and spices, supposedly crafted by the Colonel himself.
The KFC's website claims the colonel, aka Harland Sanders, "perfected" the unique blend in 1939, where it's remained a closely guarded secret ever since.
But it seems whoever is running their official Twitter account has taken a novel approach to the secretive seasoning mix, as TikToker Mitchell Coombs pointed out.
He shared a clip to the site on Tuesday, saying: "I don't know who runs the KFC Twitter account but I want to be friends with them. They're only following the five Spice Girls and six guys named Herb. They're literally following 11 herbs and spices. Brilliant."
A scroll through the Twitter account shows he's not wrong, with only Melanie Brown, Geri Horner, Emma Bunton, Mel C and Victoria Beckham being followed, along with Herb Scribner, Herb J. Wesson Jr, Herb Waters, Herb Dean, Herb Sendek and Herb Alpert.
The Herbs range from an MMA referee to the legendary Latin jazz trumpeter.
Coombs' video, which can be viewed here, has been seen more than 500,000 times, with the chicken fan simply captioning it: "Very good gear."
Numerous people commented on the video in stitches, as Kim Knox-Thurn simply said: "That's genius."
William McFly joked: "And we thought it was a secret."
Kurt theorized: "Each of them knows one of the ingredients."
"Oh my goodness I just laughed so much I cried uncontrollably explaining this to my partner," Tegan Baxter commented.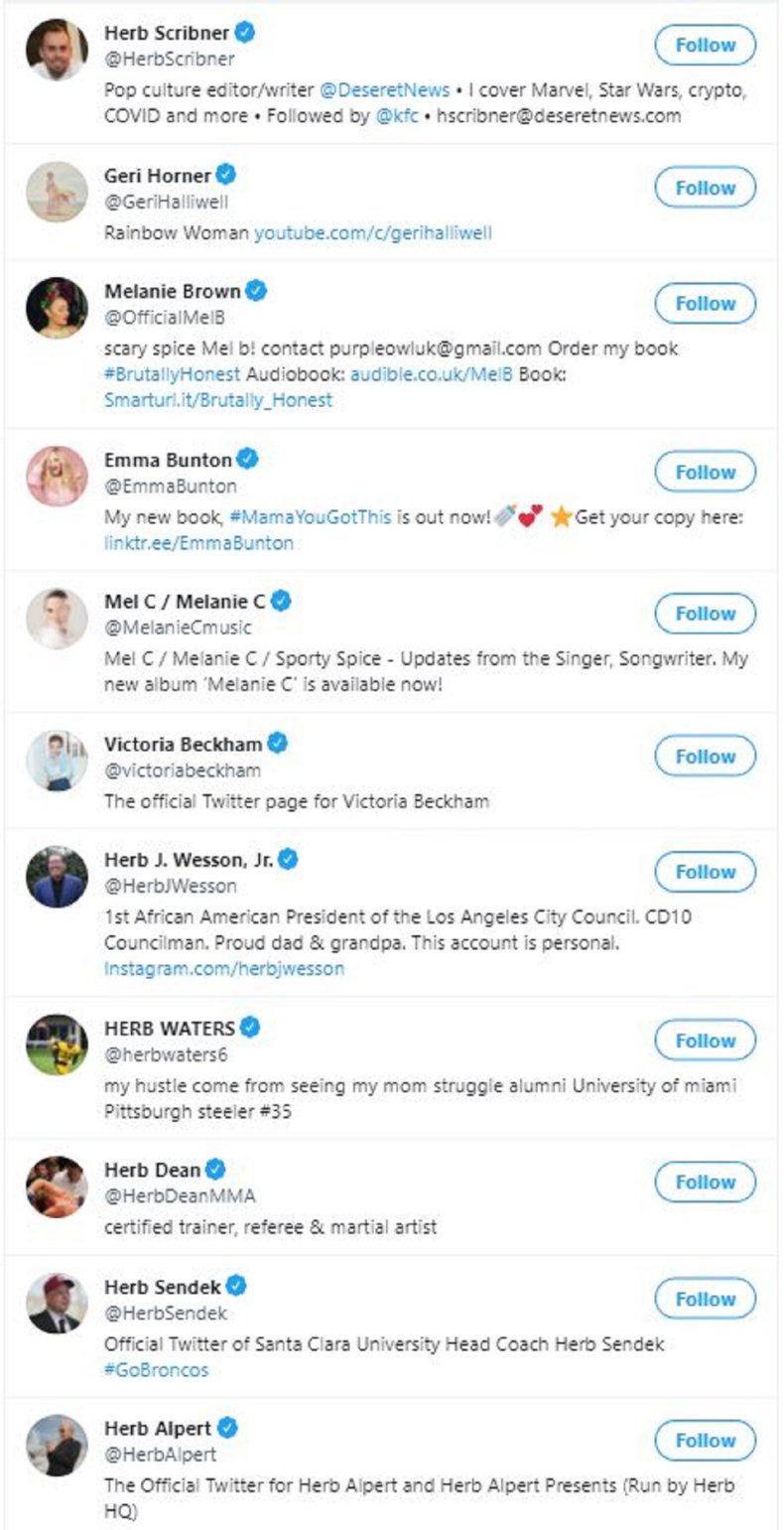 While Taahir thought: "Maybe the secret recipe consists of 5 spices and 6 herbs."
There was a surge of interest in 2016, when the secretive blend was thought to have been outed, after a journalist from The Chicago Tribune met with Joe Ledington, the Colonel's nephew, at the Harland Sanders Cafe and Museum, in Kentucky.
The site printed a list shared by Ledington, who initially claimed it contained the infamous ingredients. "That is the original 11 herbs and spices that were supposed to be so secretive," the site quoted Ledington as saying.
The mixture lists garlic salt, white pepper, ginger, paprika, dried mustard, black pepper, celery salt, oregano, basil, thyme and salt, to be mixed with two cups of white flour.
Ledington later retracted his assertion it was the much-lauded recipe. And the paper shared a statement from KFC after presenting the list to them, with a spokesperson saying: "Lots of people through the years have claimed to discover or figure out the secret recipe, but no one's ever been right."
KFC's nutritional information on its website is unsurprisingly vague about the blend, saying: "We say no to nasties, and have no artificial colors, flavor additives or trans fats in any of our food. We also insist on full nutritional transparency (except for the Colonel's iconic secret recipe of course!)"
Newsweek reached out to Coombs and KFC for comment.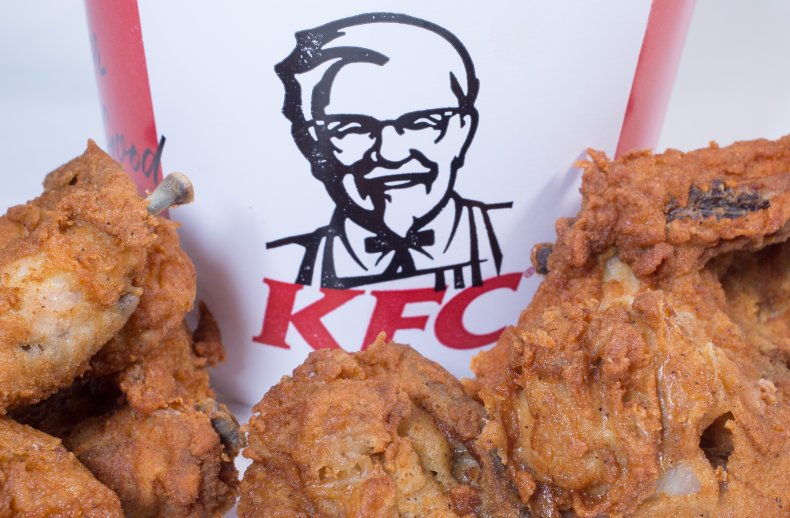 Correction 7/21/21, 3:30 a.m. ET: This article was updated to correct the spelling of Mitchell Coombs.