People are Sharing the Most 'F***ed up' Movie Endings They've Ever Seen
Movies have the power to make a lasting impression for years and even decades after their first viewing—especially when the film in question features a shocking ending. On Wednesday, Philip DeFranco asked his followers to share their experiences with these so-called "f***ed up" movie endings, resulting in a thread chock-full of essential must-sees.
Among the thousands of replies, a fan favorite quickly emerged: the 2007 horror flick, The Mist. Based on Stephen King's 1980 novella of the same name, the film tells the story of a Maine town overtaken by a thick, foggy mist—and the creatures it carries—in the aftermath of a freak storm.
"It's a great movie but also I will never watch it again because of the ending alone," wrote one scarred Twitter user.
"The Mist for sure. The fact that the ending wasn't even in the book, so it hit even people who thought they knew what was going to happen," added another commenter, noting that the film's ending deviated significantly from King's novella.
One Twitter user put it simply: "THE MIST!! F*** THAT MOVIE."
To be expected, several other horror movies made the list. "Human Centipede 2...It's the only movie I've ever walked away from wondering if it even should exist," wrote one Twitter user—although some may argue that it's not just the ending of that movie that is "f***ed up."
Many also mentioned Ari Aster's Hereditary and Midsommar, from 2018 and 2019, respectively. "I don't think anything will ever top Hereditary for me," wrote one commenter on the notoriously horrifying tale of a family crumbling at the hands of supernatural forces. Meanwhile, others described Midsommar's tale of a Scandinavian pagan cult as "so unsettling" and "messed up."
Others, however, pointed towards gritty, indie dramas, like Darren Aronofsky's Requiem for a Dream. Says one Twitter user of the addiction-fueled psychological drama, "I've seen this once and I'm never going to watch it again." In a similar category is Kids, a 1995 film chronicling the lives of New York City teens with brutal honesty. It's the kind of movie where "you feel dirty/gross after watching it and like you might need to bleach your brain," wrote one commenter.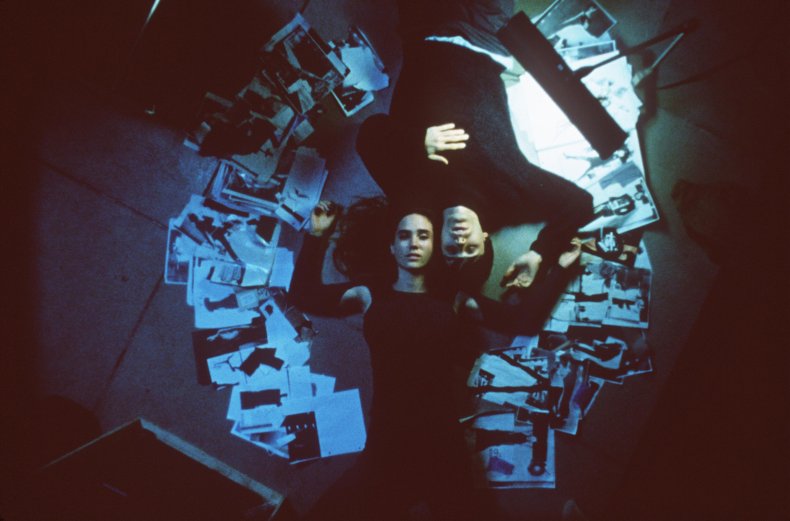 For some, it was the films of their childhood that made the most lasting impression. One recurring title was Bridge to Terabithia, the 2007 adaptation of Katherine Patersons's 1977 classic novel. The tale of two friends who create a magical world is notorious for its tragic ending: "I watch it whenever I need a good sob," said one commenter. Another added that she saw the movie when she was ten years old, and even at the time, the movie's end "seemed...f***ed up."
These titles represent merely a handful of the messed-up endings that Twitter users say have withstood the test of time. From classic horror films and psychological thrillers to devastating childhood tales and shocking plot twists, there is bound to be a movie out there that will stay with you for years to come.