People Are Taking Diarrhea Medication to Get High, Sometimes Consuming 400 Pills at a Time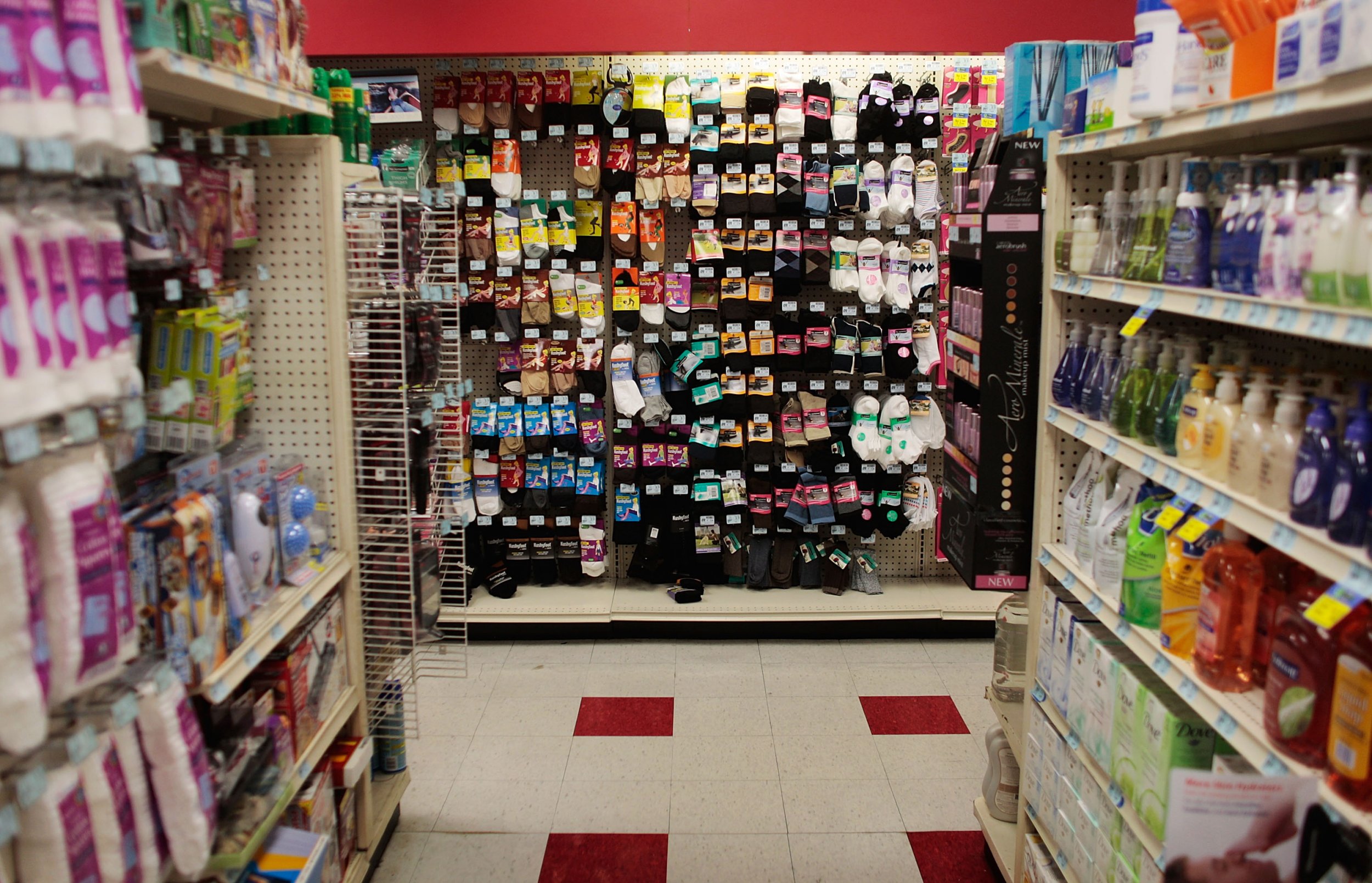 Drug addicts are increasingly using the anti-diarrhea medication Imodium A-D to cure their opioid cravings. The over-the-counter product is inexpensive, readily available and legal. On Tuesday, the U.S. Food and Drug Administration asked manufacturers to make packages with low quantities for short-term use in an attempt to curb the problem.
Related: Fentanyl Found in Georgia Resists Life-Saving Naloxone Antidote
Loperamide, the generic name for the medication, is safe at eight milligrams, or four tablets, per day. Prescription strength doses are capped at 16 milligrams. At these low levels, the medication is safe and doesn't enter the blood or brain. But some people are taking anywhere from 50 to 400 pills a day in order to get a buzz, according to pharmacist William Eggleston, clinical assistant professor at Binghamton University and clinical toxicologist at Upstate New York Poison Center. Eggleston has published reports about the rise in loperamide abuse.
Ingesting as many as 400 pills a day sounds almost impossible, but Eggleston explains that users find ways to take that many. "Once you get into large quantities, it does take a little creativity," Eggleston said, noting how one patient blended hundreds of anti-diarrhea pills into his smoothies.
Cortland Mathers-Suter, a social worker and managing director at the AspenRidge Recovery treatment center in Lakewood, Colorado, told Newsweek he's only encountered loperamide abuse recently, and mostly as a way of combating withdrawal.
"Clients of ours shared stories of drinking whole pill bottles full of it just to keep from getting 'dope sick' (heroin withdrawal)," he wrote in an email. "The misuse of Imodium can cause major health complications and even death, yet when people are that heavily addicted to opiates, they'll do anything to keep from getting sick."
As Eggleston explains, loperamide works in the body as an opioid but when taken as recommended, it does not exhibit those effects anywhere except in the intestines. When the doses creep into the 50 pills-a-day range, then the medication mimics drugs like heroin or morphine. "You can get that same high sensation, that euphoria," Eggleston said.
The high isn't as intense as that from traditional opioids. "Anecdotally the high is a little bit different in that it doesn't give you the same head rush that heroin gives you," he said.
Mathers-Suter said his patients don't rely on Imodium for a buzz, but rather abuse the pills to function without morphine, heroin or fentanyl. Still, he also confirmed that in high enough doses, patients do report an opiate-like experience.
Loperamide abuse is dangerous. In addition to carrying the same risks as opioids, the anti-diarrheal medication can also change how the heart conducts electricity, leading to abnormal heartbeats and even cardiac arrest. Methadone, an opioid that helps people addicted to narcotics withdraw, also causes abnormal heartbeats, but patients with prescriptions of the medication undergo tests to ensure their hearts function normally. Loperamide has also been called the "poor man's methadone."
In response to mounting loperamide abuse, the FDA included a new warning label about the risks of high doses last spring. Now, the agency wants manufacturers to reduce how much people can buy in a single package. Currently, loperamide can be purchased on Amazon for as little as $10.99 for 400 pills.
Eggleston believes that these measures are not long-term solutions.
"Even if you limit the quantities available in any individual package, if you can buy a lot of packages online, that doesn't fix the issue that the drug is easily accessible," Eggleston said. He thinks other changes, like moving the drug behind the counter, might be needed. Whether the situation will worsen enough for that change to happen remains to be seen.