With 'More People of Color' in Cabinet Posts, Biden Says His Administration 'Will Be Historic'
President-elect Joe Biden said his, and VP Kamala Harris', first Cabinet will have "more people of color... than any Cabinet ever," saying it would include 12 people of color.
Speaking at an event in Wilmington, Delaware, to unveil his team to tackle climate change, Biden welcomed new members of his Cabinet, which he said including six African Americans and the first ever Native American cabinet member.
"Already there are more people of color in our cabinet than any Cabinet ever, more women than ever," he said. "The Biden-Harris Cabinet, it ill be historic; the Cabinet that looks like America, that taps into the best of America, that opens doors and includes the full range of talents we have in this nation."
Biden was speaking after he nominated Rep. Deb Haaland as the next interior secretary, taking charge of the agency governing public lands. If appointed, she will become the first Native American in a cabinet secretary role.
Biden has repeatedly promised to ensure a diverse Cabinet.
His picks so far include 10 women, and on Tuesday he nominated Pete Buttigieg for transportation secretary. If confirmed, Buttigieg would be the first LGBTQ person to hold a permanent secretary position.
No U.S. Cabinet has ever matched the racial or gender makeup of the country, according to research by the BBC. There has been a trend towards greater representation in recent decades, until the Trump administration.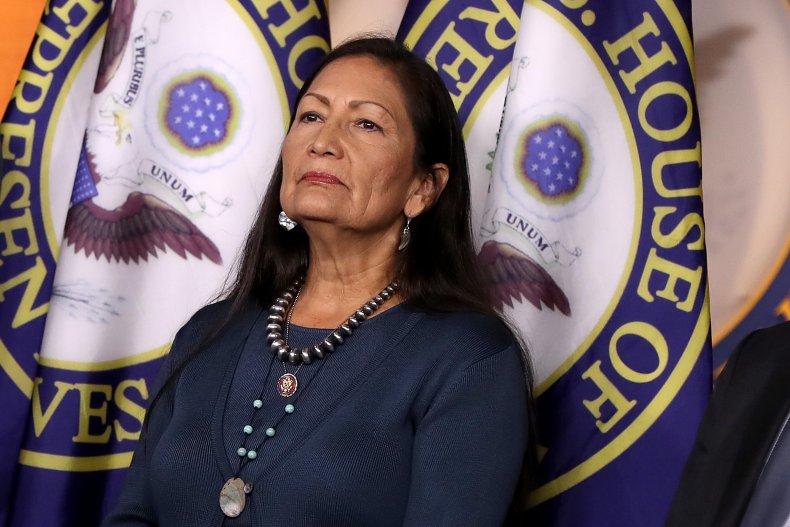 Kamala Harris, Biden's vice president, will be the first woman as well as the first woman of color, to serve in the position. Every previous VP has been been white and male.
Several of the President-elect's appointees have previously served with him in the Obama administration, in which Biden served as Vice President. That includes, Secretary of state nominee Tony Blinken, future Treasury Secretary Janet Yellen, and Biden's climate envoy, John Kerry.
Other picks have helped Biden to achieve greater representation of non-white America in his administration.
Alejandro Mayorkas, his nominee for homeland security is a Cuban American; Linda Thomas-Greenfield will follow in the footsteps of fellow women of color, Susan Rice and Nikki Haley, in becoming ambassador to the United Nations. Thomas-Greenfield had previously been the nation's most senior Black diplomat until Trump fired her, five days after he took office.