'People Need Help': AOC Slams Trump's Economic Adviser for Saying Stimulus Not Needed, Economy's Doing Fine
In a Wednesday evening tweet, Democratic New York Representative Alexandria Ocasio-Cortez criticized President Donald Trump's economic adviser Stephen Moore for calling a stimulus package to aid Americans during the ongoing coronavirus pandemic unnecessary because "the economy is doing fine."
"I don't see Republicans budging on the blue state bailout," Moore said, according to Jeff Stein, White House economics reporter for The Washington Post. "The economy is doing fine—much better than anyone expected."
Responding to Moore's comment, Ocasio-Cortez posted a tweet which read, "30 million people in this country are at risk of eviction. Millions of people are unemployed or underemployed from cut-back hours. The economy is not the stock market. We are NOT doing fine. People need help in red states and blue, & our job is to help everyone. This is basic."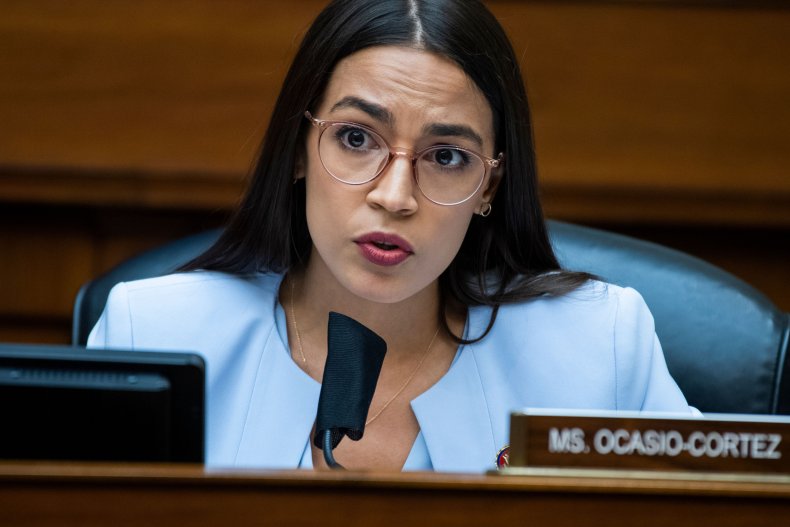 Moore made his comment as numerous states are issuing new restrictions or outright shutdowns on restaurants and other businesses and public venues amid rising COVID-19 numbers.
Similar shutdown measures enacted near the end of March and start of April cost the national economy more than $2.2 trillion, according to the Post. Meanwhile, over 11 million Americans still remain out of work, with many having already exhausted their unemployment benefits. Businesses risk shuttering permanently and laying off their workers if non-essential workspaces are closed to help stop the pandemic's spread.
Despite this, congressional stimulus bill negotiations have stalled out with eight months having passed since the last one.
Republicans have blamed Democrats for trying to include non-pandemic related measures in their stimulus proposals, and in response, Democrats have accused Republicans of not providing enough funding for things such as enhanced unemployment benefits, state and local aid, child care and personal protective equipment for medical workers.
No further congressional stimulus talks have been held since the November 3 election.
In a follow-up tweet, Stein quoted a November 14 Post article stating, "Between the end of September and the end of October, the number of Americans saying it was 'very difficult' to pay their usual household expenses rose by more than 2.3 million, to 34.8 million."
The U.S. continues to have the highest number of infections and deaths due to COVID-19 of any country in the world. On November 13, the U.S. reported its highest ever daily toll of newly confirmed COVID-19 cases with a total of 181,571. On November 17, the U.S. saw its highest COVID-19 daily death toll in six months with at least 1,707 deaths, according to data from Johns Hopkins University.
Newsweek contacted Ocasio-Cortez's office for comment.