People in North Korea East Coast Suffer as Kim Jong Un Prioritizes Nuclear Weapons, Photos Show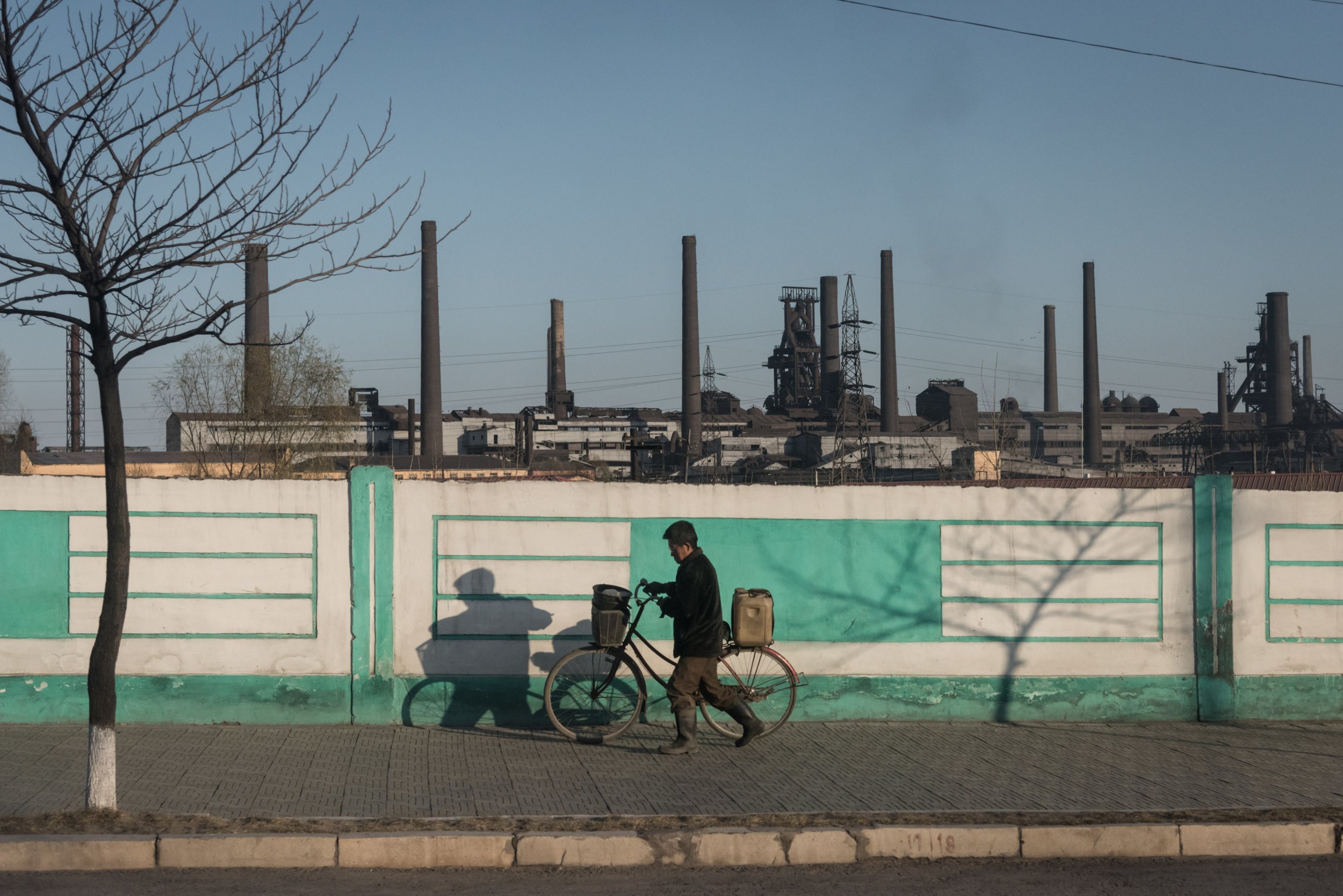 Life along North Korea's east coast is tougher than in Pyongyang—and a far cry from a bustling economic zone that Kim Jong Un pictured for the region.
Photos that Agence France-Presse photographer Ed Jones captured during a trip from November 20 to 25 reveal locals pushing carts on dirt roads, idle factories and general poverty starting at the port city of Wonsan and heading up along the coast to North Korea's border with China.
From the pictures, it appears that Kim's "byungjin" policy, which he vowed would deliver economic growth and nuclear weapons simultaneously, favors investment in warfare over the population's well-being.
In Hamhung—North Korea's second largest city and a former industrial hub—women in winter coats pulled carts with cabbages and people pushed bicycles over dirt roads. The buildings were dilapidated, with peeling paint. No smoke streamed from the factories.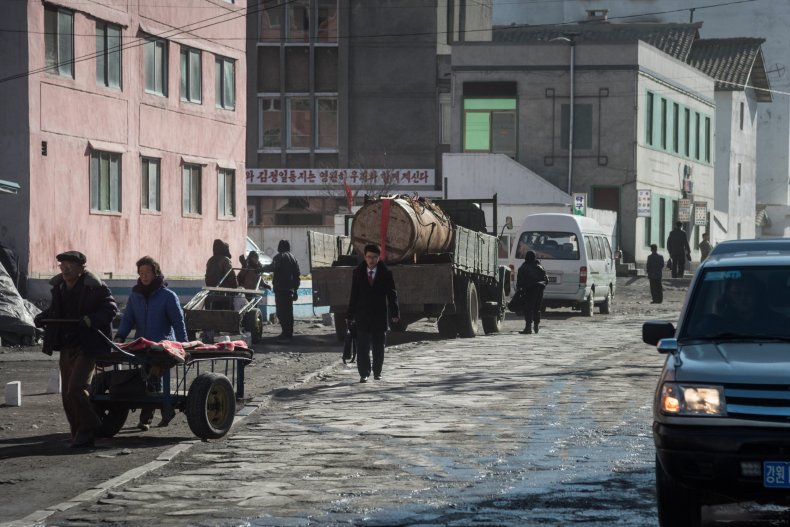 The images are a stark contrast to state news agency KCNA's October message reported by The Washington Post, stating that Hamhung residents "impressively show the delight and optimism of the [North] Korean people who are glorifying their dignity as independent people enjoying a worthwhile life under the care of the [Communist Workers'] Party."
On a road near Kilju in the country's northeast coast, a woman and a child pulled a cart through the dirt.
In North Korea's third largest city, Chongjin, most people used bicycles, and few cars or trucks traveled the roads.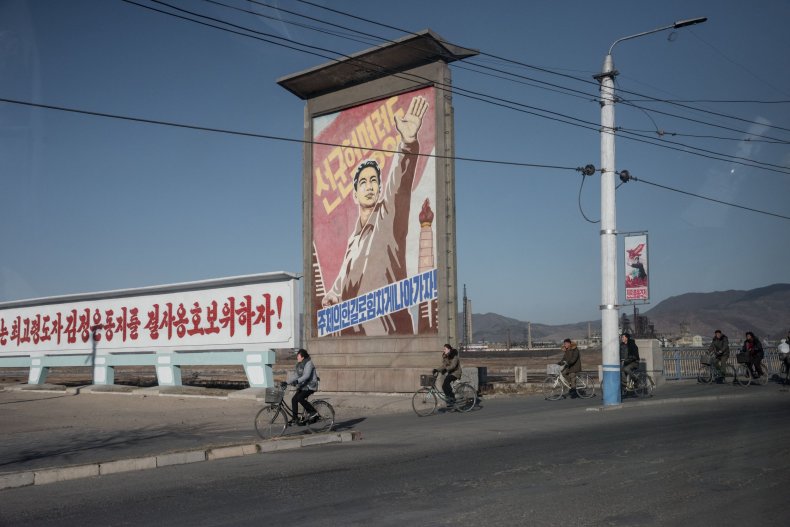 In Raksan, women stood in freezing stream water to wash cabbages.
Rajin-Sonbong, supposedly a trade frontier with China, had more vehicles on the road, but buildings stood incomplete with cranes.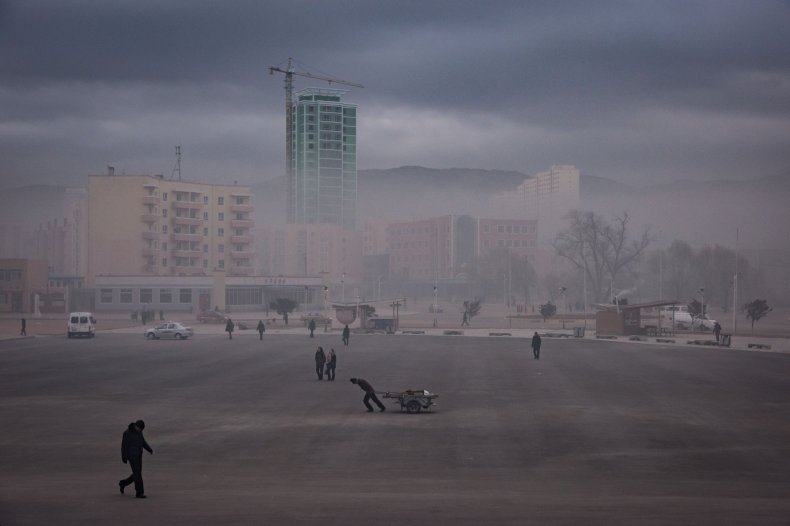 North Korean authorities like to take journalists around the country in the summer, when photographers can capture a rosier picture of rice paddies in season and brighter skies.
Living conditions are far superior in Pyongyang, which has traditionally been home to the elites. But for people around the capital who do not belong to the upper class, life is also difficult.
Pyongyang inhabitants are required to increase their work production leading up to celebrations that take place at least once a year honoring Kim. During the process called a "battle," people are assigned to work units and given tasks beyond their normal duties. During the "70-day battle" last year, some work units delivered 110 percent of their quotas, according to a report by state media.
The poor living conditions lead many North Koreans to risk their lives to defect to South Korea.