'People Over Profits': Internet Delights at Rare Celebratory Business Sign
Members of a popular internet forum were left grinning after one Wisconsin bar showed their unwavering support for a pair of soon-to-be married employees.
In a viral Reddit post published on r/MadeMeSmile, Redditor u/Paleo_Fecest (otherwise referred to as the original poster, or OP) shared a photo of a sign presumably posted in the bar's front window, sparking a sea of positive interaction.
"SATURDAY JUNE 18TH WE WILL BE CLOSED," the sign reads. "TWO OF OUR LONG TIME EMPLOYEES ARE GETTING MARRIED! WE WILL BE TAKING THE DAY OFF TO CELEBRATE THE SPECIAL DAY WITH THEM."
"SORRY FOR ANY [INCONVENIENCE] THIS MAY CAUSE," the sign continues.
Titled, "Saw posted on the door of a local bar/restaurant," the viral post including the sign has received more than 48,000 votes and 95 percent upvotes in the last day.
Since April 2021, more American employees have quit their job than at any other point in U.S. history.
Amid the mass-quitting movement dubbed the Great Resignation, more than 4 million Americans have quit their jobs every month since last October, and this March, the U.S. Bureau of Labor Statistics reported 4.5 million quits, the highest mark since separation data was first collected in 2000.
For the duration of the Great Resignation, business owners and other employers have often complained of labor shortages, and a workforce that's suddenly unwilling to work. Despite numerous attempts to dispel these notions with explanations of poor working conditions and insufficient wages, complaints about the modern workforce have remained steady.
Along with scathing social media posts and tirade-like job listings, many business owners have resorted to an old-fashioned medium to air their grievances: pen and paper.
On what seems to be a weekly, or even daily basis, a new sign posted in the window of a different establishment in a different corner of the United States goes viral. Containing searing language, almost always aimed at the country's youngest workers, many of these signs have sparked controversy between fellow employers and staunch workers' rights advocates.
In many cases, business owners have loudly wondered where their previously-endless source of cheap, easily-exploitable labor has gone, while protesters and members of forums like Reddit's r/antiwork have asserted that workers will no longer settle for less-than-livable wages.
However, the sign shared by the original poster reads quite differently than many which have garnered attention over the past year. Public and positive messages expressing care and support for employees come few and far between, and throughout the viral post's comment section, Redditors applauded the Wisconsin bar for providing a pleasant surprise.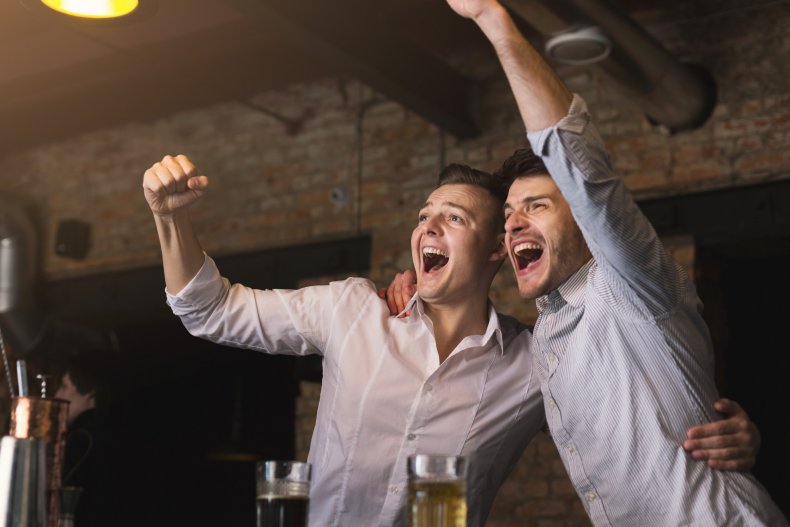 "This place must be the best place to work if they are willing to close their store for a whole day to celebrate an event," Redditor u/BroderzYt commented.
"Holy s**t, something makes me want to send money to the owners for putting people over profits and being damn good people," Redditor u/Oldmanred79 added.
In a separate response, Redditor u/Zaph0d_B33bl3br0x offered a lengthier explanation of why the sign shared by the original poster comes as a breath of fresh air.
"I bet that bar has an awesome atmosphere for the employees. This sign just screams 'I care about my employees!'" they commented. "Not only did they invite their boss/coworkers to the wedding which says a lot...the owner is closing the bar for the whole day so that they and the other coworkers can attend."
"That's opposed to solely the boss attending, while mandating the other employees who would normally have to cover the shift of the married couple miss the event," they added.